London
Camden Lock Indoor Market will be transformed into an all-out "Apocalypse" by Backyard Cinema from tomorrow to 2 November. Expect a zombie-infested courtyard, with a SWAT team on hand to guide people to safety and essential food and drink rations to survive the event. Screenings of various horror flicks, including Evil Dead, 28 Days Later and The Cabin in the Woods, will form the centrepiece. Tickets £12; show times vary (backyardcinema.co.uk).
Kingston upon Thames
Take a guided Halloween tour of the ancient market town's haunted heritage, starting from Market House at 6.30pm tomorrow evening. Tales will be told of past crimes, punishments and disgruntled ghosts that still stalk the area (£5; register at kingstonfirst.co.uk/walkingtours). There will also be a string of Halloween-themed stalls and streetfood trucks, courtesy of award-winning London night-market organisers, The StockMKT, set up in the Memorial Gardens (5pm-10pm; thestockmkt.com).
The Lake District
Muncaster Castle is hosting  a series of family activities from now until 1 November, with black magic, face painting, crafts and creepy stories in the on-site Ghostly Grotto. At dusk, the gardens will be lit up with spooky lights and a sound-and-light show will ensue. Open 10.30am–9pm; adults £17.50, children £8.50 (01229 717614; muncaster.co.uk).
Oxfordshire
Fairytale Farm outside Chipping Norton will be offering 25-minute after-dark tours through atmospherically lit gardens, led by a mysterious hooded monk. The Enchanted Walk will depart between 6.30pm-10pm from tomorrow until 2 November. Tickets £5 (01608 238014; fairytalefarm.co.uk).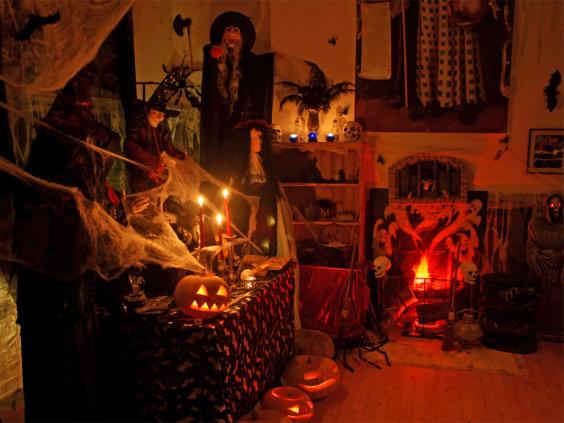 Lincolnshire
Sixteenth-century Elizabthan manor, Burghley House, has a pumpkin trail around its Sculpture Garden until 3 November, with spooky tours departing at 6.30pm, 7.30pm, 8.30pm and 9.30pm until 2 November (Advance bookings at 01780 752451; burghley.co.uk).
Leeds
Mexican restaurant Cielo Blanco is hosting events until 1 November themed around the Latin American nation's Día de Muertos ("Day of the Dead"). The celebration of lost souls will include painting of the calaveras de azúcar (sugar skulls), which can be crafted and then consumed. From 3-5pm; £4.95 per child (0113 246 9709; cieloblanco.co.uk).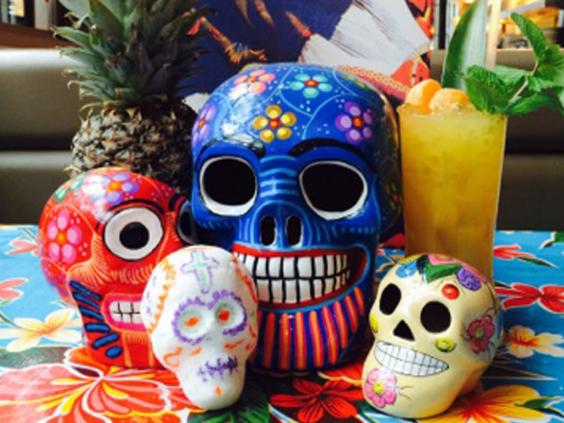 Kent
Hever Castle is hosting a "Pumpkin and Bat Trail" until 3 November, with creepy clues hidden around the grounds and the chance to win terrible treats for children who solve the challenge. There will also be cupcake-making, craft workshops and storytelling, with visitors encouraged to come in fancy dress. Open 10.30am-5pm; £15 adults; £8.50 children (01732 865224; hevercastle.co.uk).