The BMW 4 Series Coupe is the car that used to be known as the BMW 3 Series Coupe. The Mercedes-Benz C-Class Coupe is… well, the Mercedes-Benz C-Class Coupe. It's new, it's gorgeous and, like its Bavarian rival, it offers a cool alternative to a saloon or estate if practicality is less important to you than making an impression.
But what sort of impression will they make on you? We think the C-Class has the better cabin, so first blood to Merc. Its design has real flair and, while it doesn't share the 4 Series' feeling of carved-from-solid robustness, it's still very well made.
Either will look after your seating needs admirably, but if you want to carry adults in the back only the 4 Series will do. It has more luggage space, too – though BMW demands extra money for a split-fold rear seat, which you might consider something of a cheek.
This is just one of the areas in which Mercedes is more generous with the kit. But in one of the most important, the 4 Series has BMW's excellent iDrive media system – against which, the C-Class' offering is at times bewildering.
Not bewildering, on the other hand, is the reason why despite having the smaller engine the 4 Series is faster away from the lights. This is the presence of four-wheel drive – a £1500 option, and one which helps it to a 7.7-second 0-62 time. That's only 0.2 faster than the C-Class, though, which seems like scant reward for 11% more power and 100% more driven wheels. 
Despite being more powerful, BMW's engine is smaller – 2.0 litres play 2.1, though, so there's not a lot in it, and both have the same torque output. Merc's bigger diesel uses less fuel, returning a real-world 51.0mpg in our hands against the 4 Series' 44.1, and CO2 emissions reflect this.
As a result, the C 220 d AMG Line auto tested here will save you big bucks if you're looking at running one of these as a company car. Higher running costs, however, mean that as a private owner you'll be looking at about an extra £250 a year on top of what you'll pay to have a 430d xDrive M Sport auto on your drive.
Beyond such dull concerns, something else that might make you a bit down in the mouth is how unrefined both these cars prove to be. Their engines have a diesel bark that ill suits their suave demeanour; the C-Class is better at motorway speeds thanks to a tall overdrive top in its nine-speed box, and it damps out road noise better too, but there's enough buffeting in both to make you wonder if what you bought really is a premium coupe.
You won't have any doubts when enjoying the Merc's ride, though. It smoothes out the road beautifully, aided here by optional air suspension. The BMW is more firmly sprung, adding a bit of shimmy to its ride; even with adaptive shocks (another option), it's less relaxing when you're not pushing on.
Even when you are, we don't think this particular example of the breed shows the 4 Series in its best light. While all-wheel drive adds traction, it detracts from front-end grip when you're going for the apex – our experience of similar cars with two-wheel drive tells us they can be more natural than this, and without doubt it's the C-Class that has more fluency here.
Thus we have a winner, albeit one helped by a BMW own goal. Had they sent us a car with rear-wheel drive, the otherwise excellent 4 Series might have won here – but as it is, the C-Class' victory is not by default. Mercedes' new coupe is every bit as good as it looks – and it looks very good indeed.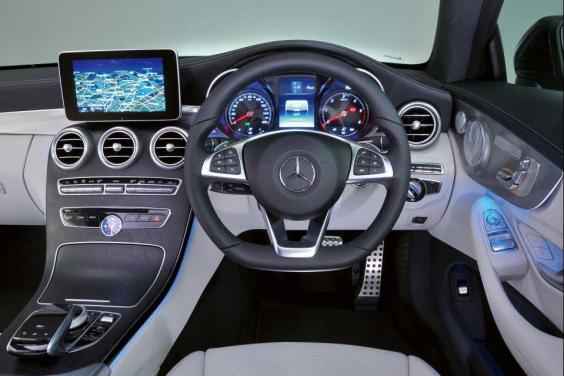 Mercedes C-Class Coupe C 220 d AMG Line auto
Engine size 2.1-litre, diesel
List price £37,090
Target Price £33,812
Power 168bhp
Torque 295lb ft
0-62mph 7.9sec
Top speed 145mph
Official fuel economy 67.3mpg
True MPG 51.0mpg
CO2 emissions 109g/km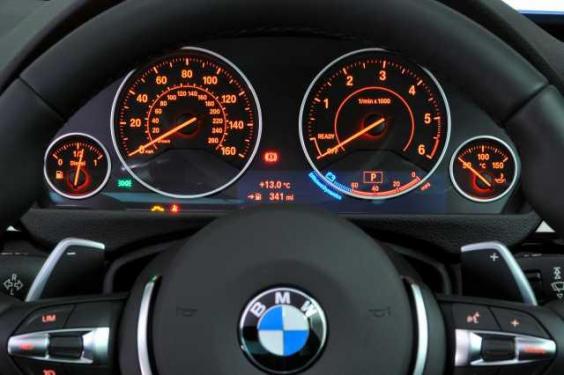 BMW 420d xDrive M Sport auto
Engine size 2.0-litre, diesel
List price £38,685
Target Price £34,747
Power 187bhp
Torque 295lb ft
0-62mph 7.7sec
Top speed 142mph
Official fuel economy 60.1mpg
True MPG 44.1mpg
CO2 emissions 125g/km
AUTOCAR
Reuse content