At least 26 people were injured during an auto show in Malta, on Sunday, after a Porsche 918 Spuder lost control at high speed and slammed through a barrier into a crowd of spectators.
The incident occurred at the Paqpaqli ghal-Istrina motorshow, in the Hal Farrug district. As the video shows, the Porsche 918 Spyder driven by British tycoon Paul Bailey, spins out of control before crashing into spectators at the motorshow.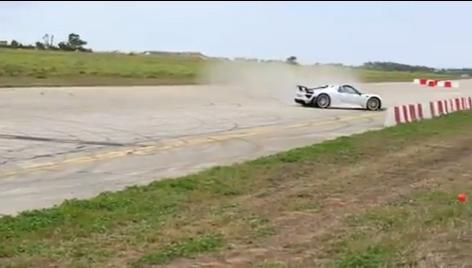 "The car grabbed a little bit of grass and skidded on the side and went straight into the people", said an eyewitness. "I've seen people flying and kids on the floor", he added.
The Secretary for Health has confirmed to local media that at least 26 people had been injured, including the driver. Five remain in critical condition and the injuries include head injuries, multiple fractures, abdominal injuries and a host of minor harms.
Reuse content