The Government is "disconnected from the reality" of life faced by the country's most vulnerable veterans, the head of a leading military charity has said.
Dr Hugh Milroy, the CEO of Veterans Aid, which works to combat homelessness among the UK's ex-servicemen and women, was responding to the annual Ministry of Defence report on the Armed Forces Covenant, the promise of care for Britain's troops enshrined in law by David Cameron three years ago.
The Prime Minister first announced his support for the principles of the Covenant to be written into law while on board the HMS Ark Royal in 2010 and has continued to trumpet its progress since the Armed Forces Act came into force the following year.
But Dr Milroy likened the latest report on the Covenant, published on Tuesday, to "a pat on the head from a vaguely connected relative" which left him feeling "completely underwhelmed".
"From a Veterans Aid perspective, the report seems disconnected from the reality of the lives of those veterans in crisis we see on a daily basis," he said. "The Covenant must be for the good of the veterans in every community, throughout the land – not the greater good of organisations, including Parliament.
"In its current form the Covenant did not significantly improve the lives of the many veterans who approached us for help last year. Speaking as a veteran... I find myself completely underwhelmed. It feels like a pat on the head from a vaguely connected relative leaving the question 'So what?' hanging in the air."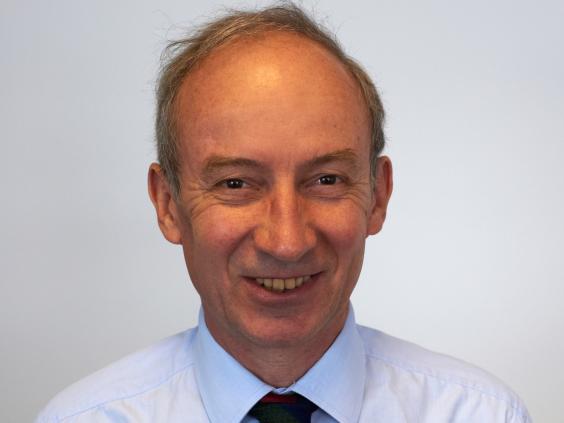 Veterans Aid is one of two charities being supported by The Independent's Christmas appeal. Last year it saw 500 people at its drop-in centre in central London and provided 21,300 nights of accommodation for veterans. It believes that without its help, some of its most vulnerable clients would be dead within five years.
Dr Milroy stressed that he applauded the goals of the Covenant and said he believed politicians of all persuasions wanted to do well by the military community. But he pointed out that nobody involved with the MoD report had contacted Veterans Aid for its views.
The report itself also stated that a large number of families whose relatives are on active duty with the Army, Navy and Royal Air Force have never even heard of the Covenant, despite the Government's efforts to promote it.
Major General (Ret'd) Martin Rutledge, chief executive of ABF The Soldiers' Charity, which is also being supported by The Independent's appeal, said the Government urgently needed to address the fact that many military families remained ignorant of the Covenant and the benefits that it could bring them.
"The report touches on one of the biggest issues we face in getting help to the veterans who need it – letting them know it's there," he said. "It may be that a sizable proportion of Service families are unaware of the Armed Forces Covenant and what it can mean to them. This mirrors the care that the military charities provide – there is always help available to all who need it and letting them know it exists can be a challenge."
In pictures: Homeless Veterans appeal
In pictures: Homeless Veterans appeal
1/20 Glynn Barrell

Glyn Barrell is among the veterans hoping to benefit from the self-build scheme in Plymouth

2/20 Rachel Holliday

Rachel Holliday is converting a police station into a hostel

Colin McPherson

3/20 Androcles Scicluna

Veteran Androcles Scicluna says performing boosted his confidence

Simon Gregor

4/20 Christopher Cole

Christopher Cole, 51, from London, spent three years in the Army but left in 1982

John Lawrence

5/20 Maurillia Simpson

Former servicewoman Maurillia Simpson with the medals she won at last year's Invictus Games

Jeremy Selwyn/Evening Standard

6/20 Martin Rutledge

Head of The Soldiers' Charity, Martin Rutledge, says charities sometimes allow emotion to dictate their choices

Justin Sutcliffe

7/20 Ben Griffin

Ben Griffin wants to open people's eyes to the cycle of political violence

Charlie Forgham-Bailey

8/20 Robin Horsfall

Robin Horsfall, who fought in the Falklands and helped end the Iranian embassy siege

9/20 Mark Hayward

A bed for the night and food helped Mark Hayward out of misfortune

Justin Sutcliffe

10/20 Ashley Rosser

Ashley Rosser, who served in the RAF, at the Veterans Aid hostel in east London

Micha Theiner

11/20 Dave Henson

Britain's Invictus Games captain Dave Henson says veterans' charities helped rebuild his life

Chris Jackson/Getty Images

12/20 Hugh Milroy

Hugh Milroy dispels myths about war-zone veterans through his work as the CEO of Veterans Aid

Charlie Forgham-Bailey

13/20 Andy MacFarlane and Julie Taylor

Former soldiers Andy MacFarlane and Julie Taylor work at the Jaguar Land Rover plant in Solihull under a covenant connecting veterans with employers

Andrew Fox

14/20 Mark McKillion

Mark McKillion's experience of living on the street eventually left him feeling as though the only way to escape was to end his life. He survived his desperate jump from Westminster Bridge, and VA's help has restored his "faith in humanity"

15/20 Nigel

Nigel, a navy veteran, remembers living on the beach in the run-up to Christmas, when it rained every day for a week. He slept on a bench for seven years whilst suffering from Parkinson's disease.

16/20 Keith Cooper

Before Keith Cooper had his place confirmed at Avondale House in Newcastle, he was working out whether he could afford to buy a tent to live in

17/20 Simon Weston

Simon Weston, a Falklands War veteran, said even something as simple as a cup of tea can be an important step in getting the life of a homeless veteran back on track.

AFP/Getty Images

18/20 Ian Palmer, professor of military psychiatry

Ian Palmer, the first professor of military psychiatry to the British Armed Forces, says that the depiction of all ex-service personnel having post-traumatic stress disorder may stop people who really need help from getting it

Glenn Copus

19/20 Douglas Cameron

Evgeny Lebedev with Douglas Cameron, who had a hernia operation while serving in Burma

Johnnie Shand Kidd

20/20 Veterans Aid

General Sir Mike Jackson, President of ABF The Soldiers' Charity, called for donations to the Homeless Veterans appeal

AP
A Government spokesperson said: "This whole country wants to make sure veterans and their families are supported properly and treated with the dignity they deserve. That is why this Government put the Armed Forces Covenant into law in 2011.
"Veterans with urgent housing needs are always given high priority for social housing, and those who have recently been discharged do not lose their qualification rights because of the requirement to move from base to base.
"Every local council has signed up to the Community Covenant. More than 350 companies have signed up to the Corporate Covenant. Those councils and organisations need to deliver on their promise and help ensure those who have bravely served their country are not disadvantaged by their service."
Reuse content