1. Unexpectedly Buddhist sign, via M Cabourn-Smith, who also wins today's prize for best Twitter biography: "If you can keep your head, when all around you are losing theirs and blaming it on you... well BULLY FOR YOU, SMUGGO."
2. My Top 10 for The New Review, the Independent on Sunday magazine, this week was Eggcorns, or Misheard Words, so called by Geoffrey Pullum after the case of a woman who thought that was how you wrote "acorns".
There were several wonderful nominations which came in too late or for which we did not have space, so here is the rest of the Top 20.
Never regions. The "Duke of Peckham" told the world: "I've left Notting Hill Carnival as I am soaked right through to my never regions." Perhaps he is a visitor from the Neverlands. Via Brian Spanner.
Misle. Nick Higham: "An avid reader, I went through childhood thinking there was a verb 'to misle', meaning to pull the wool over someone's eyes."
Pig & Mix. What Sam Freedman thought the sweets section at Woolworths was called.
Prefix. Charles Cross has seen "Prefix menu" more than once neatly chalked on boards.
Strangled eggs. Julia Somerville thought, when she was a child, that they were having "strangled eggs" for breakfast.
Slither. Of cheese, ham or real life. For sliver. Nominated by Gillian Philip and Deborah Hayter.
Passing mustard. Fiona Laird (for "muster").
Carbine harvester. Matt Prissick: Presumably for when you have lots of rifles that need collecting.
One foul swoop. Annabelle Harle (fell).
Pedal-stool. Although this one was made up. David Artley said: "I made John Rentoul's Top 10 Eggcorns in The Independent on Sunday! It's like I've been put up on a pedal-stool for all to see!"
3. "How To Be Polite": an unusual, brilliant essay by Paul Ford. Thanks to Oliver Burkeman.
4. Respect to Rachel Reeves, the Shadow Work and Pensions Secretary, for standing by an unpopular opinion. As the argument over Brutalism rumbed on, and I said the shopping mall with arthouse cinema in central London was horrible, she said: "I like the Brunswick Centre..."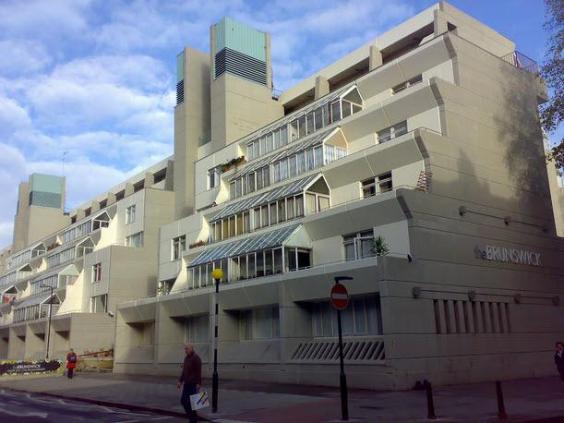 ________
5. Penultimately, this from Tom Freeman:
"First they came for the outspoken, and I did not speak out, so that was OK. Then they came for the mute, and on reflection I misjudged that."
6. And finally, from Chris Heaton-Harris and Roger White:
"An ice cream van exploded in Daventry today. Details are flaky, but someone dialled 99 to call the emergency services. Police have coned off the area. Hundreds and thousands had to be rescued."