Of all the reviews of Hard Choices, the compendious volume of memoirs by former United States secretary of state and possible presidential candidate Hillary Clinton, the one that caught my eye was by my colleague Chris Blackhurst in The Independent. To Mr Blackhurst, who found the experience of wading through its 635 pages "not nearly as bad as I expected", the book offered a chance to examine how Ms Clinton was positioning herself halfway through Barack Obama's second term, neutralising some of the ghosts that might return to haunt her in the 2016 primaries, getting her own account of her relationship with the man who defeated her in 2008 in first. Here, clearly, was a woman engaged in the act of constructing a version of herself for public consumption – not always strictly accurate, and not always wholly likeable, but with sufficient resonance to chime with the US electorate two years hence.
All autobiography, somebody once pronounced, is an excuse to tell lies in public. Doubtless, the very large crop of current memoir writers – and Ms Clinton's opus rests on the Waterstones table next to the Labour politician Alan Johnson's best-selling This Boy, ex-Slit Viv Albertine's Clothes, clothes, clothes. Music, music, music. Boys, boys, boys and the Daily Telegraph columnist Bryony Gordon's The Wrong Knickers – would disagree with this aphorism. Their aim, they would very likely argue, if asked for a statement of procedural intent, is merely to tell it like it was, whether the subject should happen to be Mr Johnson's account of his penny-pinching childhood in Eden-era Notting Hill, Ms Albertine's dealings with Sid Vicious and Johnny Rotten in the bright, pre-punk dawn or Ms Gordon's memories of a decade spent, as Private Eye gallantly put it, "boozed out of her brains and hopping into bed with unsuitable men".
At the same time, everyone involved would probably admit that they have an agenda and that, however straightforward their intentions, the block of personal history has been sanded down, chipped away at and discreetly refashioned to prove a point. This is the way that reminiscence works, and even the redoubtable Q D Leavis, the immensely combative and vendetta-prone wife of the celebrated literary critic F R Leavis, could be found towards the end of her life telling the Cambridge Evening News that "We never quarrelled with anybody". No doubt, Mrs Leavis sincerely believed this bromide, just as the novelist Anthony Powell, an Eton-educated colonel's son who married an earl's daughter, imagined himself to be "a poor boy made good". Both statements are examples of what Powell himself defined as the personal myth: the idea that, as the narrator of his 12-volume novel sequence A Dance to the Music of Time puts it, what happens to you in life is not important, it is what you think happens to you. Or, it might be added, what other people think.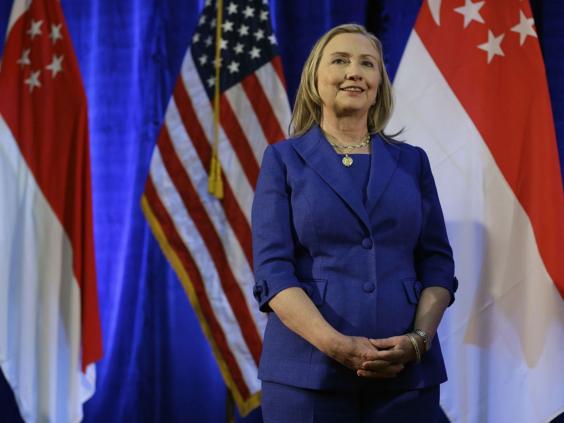 Naturally, most autobiography has been founded on the idea of the personal myth, and the result, broadly speaking, is a series of projections: not so much a portrait of the artist, politician or businessman whose exploits are being marketed to the public at large, but a kind of endlessly enticing vision of how the autobiographer would like him or herself to be seen, in which the title itself is usually a handy clue to the emotions swirling away beneath. The late Frank Muir, for example, called his memoirs A Kentish Lad; Alan Sillitoe chose Life without Armour, in a hint that the protective wall that had previously extended around his personal life was about to be torn away. All this has been going on since the Victorian age, and yet the evidence of many a contemporary memoir suggests that, here in the 21st century, the idea of the personal myth is sharply reconfiguring itself. It is not that people are confessing to foibles they would have formerly kept under wraps – see Ms Gordon and her coke habit; it is not that they have scores to settle, for so did Victorian statesmen. It is, rather, that the projections of identity and affiliation are undergoing a fundamental change.
Take, for example, Alan Johnson's account of his impoverished childhood in the west London backstreets, a rut from which he was inspired to rise largely by the heroic role played in his life by his older sister. There is a great tradition of Labour autobiographies, built on a template in which our hero defies the vengeful employer who doesn't want him to start a trade union, marches proudly through a world of blacklists and truncheon-wielding policemen and ends up with a seat in the Lords, but This Boy, curiously enough, ignores it altogether. In fact, it offers the previously unheard of spectacle of a Labour politician born on the wrong side of the tracks who doesn't seek to turn the experiences of his life into political capital. Yes, the poor housing that blighted the lives of working-class Londoners in the 1950s was a terrible thing, and so were the Notting Hill race riots. On the other hand, unlike that earlier generation of Labour memoirists, for whom there was always some Damascene moment of ideological revelation, Mr Johnson has no interest in recalling any early interest in politics: he is much keener on telling us about his first electric guitar.
The same point, in a rather different way, can be made of Viv Albertine's memories of the late 1970s music scene, shooting up with Johnny Thunders and spending a day handcuffed to Sid Vicious's wrist. Certainly, Ms Albertine has hares to course – mostly about the male-dominated music industry of the time – and bad guys to unmask, but her view of herself turns out to be oddly muted, to the point where she seems almost reluctant to make any claims about either her musical ability or her personal attractions. Even the arrival of a future husband prompts the reflection that "He's too good looking for me. Out of my league." Meanwhile, the air of mundanity that surrounds many of her descriptions of the life being lived out in west London squats and ghastly night-clubs looks to be quite deliberate, and there is a strong suggestion that the day-to-day existence of a late '70s punk queen could sometimes be a deeply tedious saunter from clap clinic to speakeasy to sweat-stained sleeping bag.
The chief characteristics of the modern memoir, as far as one can determine from the current batch, are an absolute candour (notwithstanding a certain coyness over the identities of one or two of Ms Gordon's squeezes) a self-deprecation that is genuine self-deprecation, and a desire to cram in every last piece of raw and undifferentiated detail. As to where this urge comes from, you suspect that it has something to do with the new Facebook-authenticated environments in which a life is not so much lived as continuously shared and even a bowel movement can be turned into a communal experience. That said, a book such as Clothes, Music, Boys could not have been written 30 years ago, and neither, to move into rather different territory, could a memoir like Nicholas Clee's recent Things I am Ashamed Of, in which the author spends most of his time lacerating himself for bygone bad behaviour. All of which suggests that some of the most interesting developments in contemporary literature are taking place not in the increasingly tumbledown amphitheatre occupied by fiction but in the much more intimate rumpus room of the personal life.
Reuse content