The fact that the Chilcot report is taking so long may be a sign that, when it comes, it will be worth reading.
Had Sir John Chilcot and his team been content merely to bundle together the verbal evidence from witnesses with a conclusion that no one was at fault, their work would have been completed years ago. But Leo Tolstoy wrote the epic War and Peace in less time than it is taking to produce the Iraq report.
David Cameron is the latest figure to lose his patience publicly with what he has called the "immensely frustrating" delay. "People will think: 'Why on earth can't the Prime Minister order this thing to be published?' I can't. It's an independent inquiry," he told the BBC last week.
"My argument would be: 'You have had plenty of time, you have got to get on with it, set a date for publication and let's put this past us.'"
The delay has been raised in both chambers of Parliament. In the House of Commons, the rebel Tory  MP David Davis forced a debate last January and accused the Cabinet Secretary, Sir Jeremy Heywood, of having "reasons" not to want to see the Chilcot report published in the near future.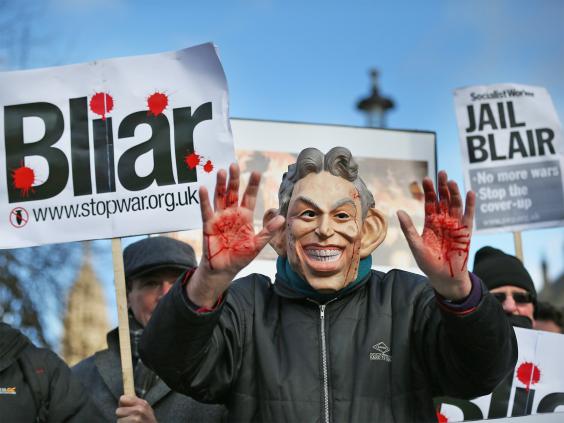 In the Lords, the former Conservative Foreign Secretary, Douglas Hurd, has warned that it was "becoming a scandal." Sir Jeremy had a different story when he appeared before the Commons Public Administration Select Committee last month – he seemed to be attributing the delay in publication to Sir John's stubbornness.
"We have repeatedly offered the inquiry further resources," he said. "They say they don't need them, they are doing it as fast as they can."
Sir John responded in a letter to the Foreign Affairs Committee a few days later, saying that it was all taking a "reasonable" amount of time.
The Iraq War: A timeline
The Iraq War: A timeline
1/16 11 September 2001

Terrorists belonging to al-Qaeda use hijacked aeroplanes to kill 2,996 people in attacks on the east coast of the US.

AP

2/16 12 September 2001

Tony Blair promises George W Bush that the UK will support the US, whatever the President decides to do.

AFP/Getty Images

3/16 25 March 2002

Jack Straw, Foreign Secretary, warns Blair that invading Iraq would be legally dubious.

Getty Images

4/16 June 2002

Tony Blair asks defence officials to outline options for UK participation in military action against Iraq.

afp/getty images

5/16 24 September 2002

The government publishes a dossier about the threat from Iraq's weapons of mass destruction. A foreword  by Tony Blair states that Saddam Hussein's "military planning allows for some of the WMD to be ready within 45 minutes of an order to use them". It is subsequently alleged that  this dossier was "sexed up" for  political reasons.

Getty

6/16 2 October 2002

Congress authorises President Bush to use military force against Iraq.

Getty

7/16 8 November 2002

UN Security Council passes resolution 1441, insisting that weapons inspectors be allowed back into Iraq and calling on the regime to give up its WMD or face the consequences.

Simon Walker/AP

8/16 18 July 2003

David Kelly, an expert in biological warfare, is found dead after being named as the source of quotations used by the BBC's Andrew Gilligan to suggest that the dossier of September 2002 had been "sexed up". Lord Hutton is appointed to chair a judicial inquiry into his death.

GETTY IMAGES

9/16 13 December 2003

Saddam Hussein is captured near Tikrit, after nine months in hiding.

REUTERS

10/16 2 March 2004

Bombings in Baghdad and Karbala kill nearly 200 people: the worst attacks since the fall of Saddam.

Getty Images

11/16 14 September 2005

Bombs in Baghdad kill 160 people and injure more than 500.

EPA

12/16 30 December 2005

Saddam Hussein is executed.

Getty Images

13/16 28 May 2009

The last British combat troops  leave Iraq.

Getty Images

14/16 24 November 2009

The Chilcot inquiry holds its first public hearing.

Getty

15/16 2 February 2011

The Chilcot inquiry holds its final public hearing.

AFP/Getty Images

16/16 21 January 2015

Sir John Chilcot confirms that his report will not be published before the general election in May 2015.

Getty Images
When the report comes – which may not be until next year – it will cover not just the invasion of Iraq in March 2003. There will also be the arguments preceding it and the aftermath, covering a period from 2001 to 2009.
Also, the conclusions will rely not just on what witnesses said in public hearings, but on previously unpublished documents that may, perhaps, reveal more than we have  ever known before about  how the Establishment makes big decisions.
It was the argument over documents that initially held up the report. The inquiry's wish to publish Cabinet minutes and exchanges between Tony Blair and President George W Bush, as well as other documents, set off a long argument with Sir Jeremy and his predecessor, Sir Gus O'Donnell, and the White House and the State Department.
The Chilcot inquiry held its last public hearing in February 2011, but it took until 2014 before the wrangle over documents had been sorted. That process was made more complicated when one of the members of the Chilcot panel, the historian Sir Martin Gilbert, fell seriously ill in April 2012. He died in February.
What is now holding up the procedure is a 40-year-old convention that people who are going to be criticised in a government report are shown in advance what the report's authors intend to say about them and given the opportunity to respond.
This is known as "Maxwellisation", after the rogue business tycoon Robert Maxwell, who was the subject of a Department of Trade and Industry report in 1971.
The fact that Maxwellisation is taking so long means that somebody, or several people, think that they have been unfairly criticised in the draft they have been shown. The inquiry team has been careful not to reveal who those people might be, but players whose roles in the Iraq war are sure to have been scrutinised include Tony Blair, his former Foreign Secretary Jack Straw, the former Attorney General Lord Goldsmith – who overcame previous doubts and advised that an invasion of Iraq would comply with international law – and Sir Richard Dearlove, the head of the British Secret Intelligence Service at the time of the war, who supplied the reports on which Mr Blair based his mistaken claim that the Iraqi government had weapons of mass destruction.
According to Sir John: "Those involved in the Maxwellisation process have engaged fully, and… no one has taken an unreasonable length of time to respond given the range and complexity of the issues."
Timeline: Six Years and one month… still waiting
2009
6 July:  Sir John Chilcot appointed to head the Iraq Inquiry
30 July: First meeting of the inquiry team
24 November: Opening of the public hearings
2010
29 January: Tony Blair's first appearance as a witness before Chilcot
5 March: Gordon Brown appears as a witness
2011
11 January: Cabinet Secretary Sir Gus O'Donnell tells Chilcot there is "no prospect" of the Americans agreeing to unredacted publication of relevant notes between George Bush and Tony Blair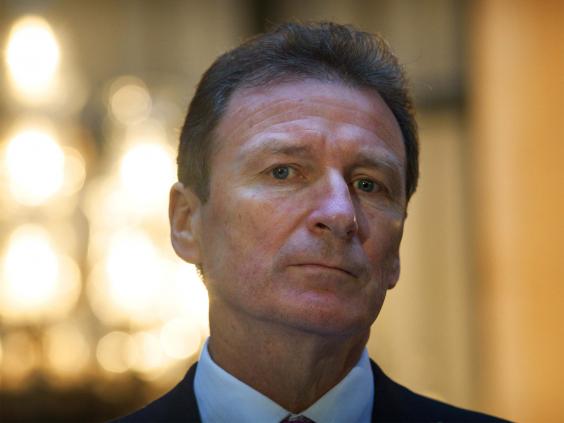 21 January: Tony Blair's second appearance before Chilcot: "I regret deeply and profoundly the loss of life"
2 February: Last of the Chilcot public hearings, with Jack Straw under questioning for the second time
2012
April: Sir Martin Gilbert, a member of the Chilcot committee, falls seriously ill. He died earlier this year
13 July: Letter from Chilcot to David Cameron predicts that a draft report will be ready to begin the process of Maxwellisation "by the middle of next year".
2014
28 May: Chilcot announces that the arguments over what documents could be declassified has been settled and so Maxwellisation can begin
2015
20 January: In a letter to David Cameron, Chilcot ruled out any possibility of a report coming out before the general election
20 July: Sir John Chilcot's letter to the Commons' Foreign Affairs Committee says that the delays up to now have been "reasonable"
21 July: The Cabinet Secretary Sir Jeremy Heywood claims that Sir John has repeatedly refused offers of extra help  to speed up the completion of his long-awaited report
13 August: Families of soldiers killed during the Iraq war threaten legal action if the report is not published by the end of this year
Reuse content