We should be used to Nordic noir by now. The crop of dark dramas such as The Bridge and The Killing painted the region in a different light, as well as making compulsive viewing.
But the tragic events of last weekend in Copenhagen still elicit the response: it shouldn't happen there. Internationally, Scandinavia is renowned as a magical place for its high living standards, personal safety, welfare system, classy design and industrial-strength coffee. Add to that its tolerance. All are welcome, as long as you can cope with the cold.
Yet in the last decade there have been numerous incidents that have punctured the dream. Denmark, like close neighbours Sweden and Norway, must wrestle with how to maintain the best of being modern, libertarian societies without losing what makes them special.
I have been visiting Scandinavia – mainly Sweden, sometimes Denmark – for 15 years, with my Swedish wife. It is a glorious escape, especially in summer, the picture-postcard harbours and glistening Baltic Sea a secret we have been glad to keep. It is easy to see why Copenhagen regularly tops liveability surveys. Since it cleaned up the waterfront, you can safely swim, kayak or float in a hot tub out into the harbour. Tivoli, the city centre amusement park and gardens, lends it a fairytale air. All the more shocking that a gunman should want to rage across it.
Shooting at Copenhagen blasphemy event
Shooting at Copenhagen blasphemy event
1/12 Copenhagen shooting

The first tributes are paid outside the Krudttoenden café

EPA

2/12 Copenhagen shooting

Forensic police officers work at the crime scene

AFP

3/12 Copenhagen shooting

A CCTV image of the main suspect in the shooting

AP

4/12 Copenhagen shooting

Prime Minister Helle Thorning Schmidt addressing the media in Oesterbro, a district of Copenhagen

AFP

5/12 Copenhagen shooting

A police officer is carried into an ambulance after being shot after a public meeting and discussion arranged by the Lars Vilks Committee

Getty Images

6/12 Copenhagen shooting

Policemen secure the area around a building in Copenhagen, Denmark, where shots were fired

AFP

7/12 Copenhagen shooting

Bullet holes are seen in the window and door of Krudttonden cafe after shots were reportedly fired during a discussion meeting about art, blasphemy and free speech in Copenhagen

EPA

8/12 Copenhagen shooting

Police presence is seen at the site of a shooting in Copenhagen

Reuters

9/12 Copenhagen shooting

The Swedish artist Lars Vilks has lived under police guard since he published a drawing of the Prophet Muhammad with the body of a dog in 2007

GETTY IMAGES

10/12 Copenhagen shooting

Francois Zimeray, the French Ambassador to Denmark

11/12 Copenhagen shooting

Police presence is seen at the site of a shooting in Copenhagen

Reuters

12/12 Copenhagen shooting

Policemen search the area where shots were reportedly fired during a discussion meeting about art, blasphemy and free speech in Copenhagen

EPA
Oslo felt the same, when, four years ago, Anders Behring Breivik set off a bomb in the Norwegian capital and then shot 69 young people dead on an island summer camp, all in the name of religious hatred. In a remote summer house close to the Norwegian border, we watched the TV pictures with disbelief.
The Scandinavian traditions of trust and egalitarianism have been sorely tested. Twelve years ago the Swedish Foreign Minister Anna Lindh died after being stabbed while shopping in NK, Stockholm's foremost department store. In 1986, the Prime Minister, Olof Palme, was shot in the back and killed as he walked home from the cinema. In 2010, an Iraqi-born suicide bomber, Taimour Abdulwahab al-Abdaly, succeeded in killing only himself.
Art imitates life, and these deep-seated concerns of a changing society have been around for a while. It is 24 years since Henning Mankell wrote Faceless Killers, a novel in his Wallander detective series that focused on Sweden's liberal attitude to immigration and the racial tensions it had thrown up.
The novels were adapted for television and filmed in Ystad and among the swaying cornfields and quiet country roads that lie inland. Close by is Sjöbo, the quiet farming town down the road from where we regularly stay. Last autumn it was revealed as a hotbed for the Sweden Democrats, the political party that became the third-largest in parliament last autumn, winning votes for its anti-immigration agenda.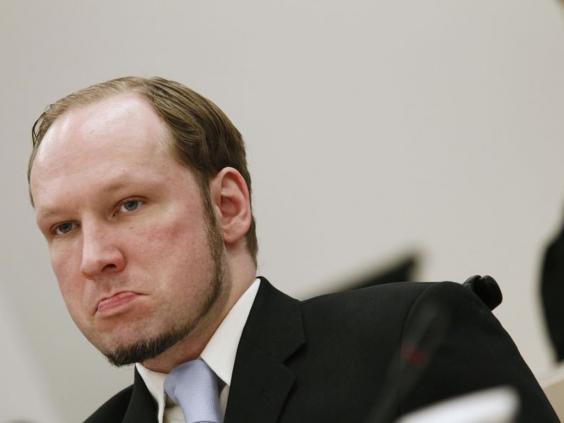 National identities have been under siege as these countries have thrown open their borders and struggled to deal with the social consequences. Several years ago, in testimony to the US government's Helsinki Commission, the mayor of Södertälje, a town south-west of Stockholm with 83,000 inhabitants, revealed it had taken in excess of 5,000 Iraqi refugees, more than the United States and Canada combined. Anders Lago said: "Despite the fact that we need immigrants, Södertälje has become a town that must now say: 'stop, stop, stop'."
He added: "Do not misunderstand me. We will always help others when we can… Our common agreement that all people are equal, no matter what colour, religion or gender, must become a reality."
Disillusionment must be dispelled for that to be the case. There are fears that a gold-star education system is slipping because these small countries are struggling to cope with their new diversity. I know at first-hand that Scandinavian English is exceptional. But not everyone who spends more than three weeks a year there has bothered to master the native tongue.
Such themes were addressed by the Danish Prime Minister, Helle Thorning-Schmidt, in her New Year speech. Going into an election year, she admitted integration had failed, that too many immigrants had ended up on welfare. She appealed for "a sense of solidarity where everyone contributes what they can. I believe that it gives greater life satisfaction for the individual and a better society for all of us." It must be hoped that after the events of last weekend, Denmark and its neighbours can do just that.
Reuse content