The allegations of sexual assault and rape against Julian Assange are serious. So it is not funny that plans have been leaked to smuggle him out of the Ecuadorian embassy in fancy dress, or across the rooftops of London to a helipad.
Nor is it amusing that Wikileaks, which Assange founded, refuses to comment on leaked documents. Just as no one laughed when Assange's rich supporters lost their money when he jumped bail three years ago.
It is definitely unhilarious that it has cost the British taxpayer £9m to date for the police presence at the embassy to prevent his escape. On the other hand, a Chilcot-inquiry's-worth may be a small price to pay for the provision of such an engaging modern morality tale.
• I have written for The Independent today about the parallels between American and British politics. There are similarities between Jeremy Corbyn and Bernie Sanders, but Sanders was mayor of the biggest town in his state (Burlington, pop 42,000) and chairman of the Senate Committee on Veterans' Affairs. And there are similarities between Corbyn and Donald Trump, but Trump has run a business. Corbyn is pretty much on his own.
• This interview with new Conservative MP Johnny Mercer is interesting:
"I did admire Tony Blair. What I admired was his ability to get people to vote for him of a lot of different backgrounds. It's all right preaching to the converted and going after your core vote, there's no skill in that. The skill is getting people who are on the fence and who perhaps haven't voted for your party before to believe in what you say and what you are doing. He had that skill."
• My Top 10 Covers Better Than The Original on Sunday provoked a storm of protest, and several interesting further nominations. Neil Oatley provided a good list, complete with YouTube links. His best suggestion, I thought, was "Pleasant Valley Sunday":
"Carole King's writing and The Monkees' presentation [below], to me the perfect pop song of the '60s, here given a very edgy, do-it-yourself de-construction by David Gedge and the Wedding Present."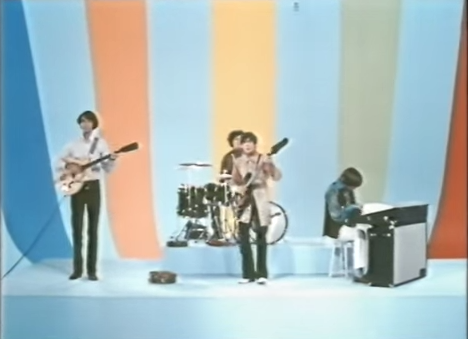 • And finally, thanks again to Moose Allain, for this:
"Yes, you may apply for a job at Citroën, you will need 2 CVs."
Reuse content