1. Sound advice, via Mark Beaumont.
2. Chris Blackhurst is very good in The Independent today on the paradoxes of Steve Hilton, David Cameron's former adviser who is back in town promoting a book called More Human. The contrast between the Hilton happy clappy election campaign of 2010 and the Lynton Crosby "working people" discipline of 2015 is striking.
The guru of the Big Society is beguiling, says Blackhurst, but doesn't actually get you anywhere you want to go, or anywhere you want to go enough to overcome the obstacles:
"The Hilton formula makes no allowance for frailties of self and the behaviour of others. He wants us to be more human, but alas, human beings are not so easily managed."
This reminded Colin Talbot of EO Wilson's verdict on Marxism: "Great theory, wrong species."
3. Unexpected. A Liberal Democrat peer says replacing the Human Rights Act is a good idea – Prospect magazine. So far, the discussion of the Conservative manifesto pledge has been simplistic, mostly consisting of supporters of the Act saying that "human rights" are under threat, and besides you can't change it because it is written into the Good Friday Agreement.
This sounds silly to me, but I don't know enough about it. I'll report back when I know more.
4. The Ed stone has been moved to a new location where Lucy Powell thinks no one will find it (thanks Tom Papworth and Andrew Riley).
5. Litres of pure alcohol consumed per person per year in Europe – another fabulous map from Jakub Marian: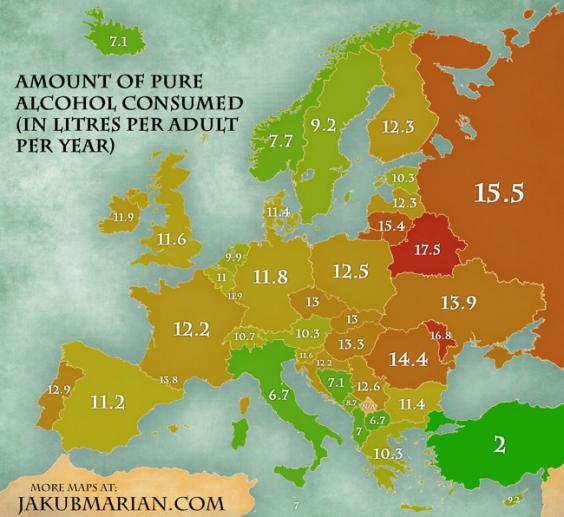 ________
6. And finally, thanks to Moose Allain for this:
"Daddy what did you do in the Meme Wars?"
"Mostly entertaining the tropes."
Reuse content