1. Escher polling: as Mark Pack says, "Labour four points ahead of Tories, who in turn are four points ahead of Labour".
I am a bit late with the catch-up service today because someone at BBC London had the bright idea of broadcasting Vanessa Feltz's programme from a boat on the Thames (floating voter? Never mind), and I was on it talking about the state of the election as Parliament is dissolved.
I still think that we are heading for a repeat of the Conservative and Lib Dem coalition. I think Labour support will falter at the last moment, but the evidence so far points the other way, as I wrote in The Independent on Sunday yesterday.
2. As for the opinion polls, I am often wrong, but on this I was right. I said that some people were getting too excited about a 4-point Labour lead in the YouGov poll in The Sunday Times taken after the Paxman-Burley show, ignoring the 1-point Tory lead in Opinium taken before.
Last night ComRes reported a 4-point Tory lead for the Daily Mail and ITV News. No, this does not mean the polls are all over the place, as I tried to explain here. The May2015.com rolling average, as featured on the Independent website, is a tie, with Labour and the Tories both on 33.8 per cent.
3. This is very good, by Charlie Brooker and Sarah Surname via Ian Leslie: Every TV News Report on the Economy Ever.
4. Headline of the Weekend, looking forward to the seven-way debate on ITV chaired by Julie Etchingham: "Etch, a Sketch. "
5. The Top 10 in the New Review, the Independent on Sunday magazine, was Street Names. Many more fine entries still pouring in, including this, from Truro, via Mike Rigby: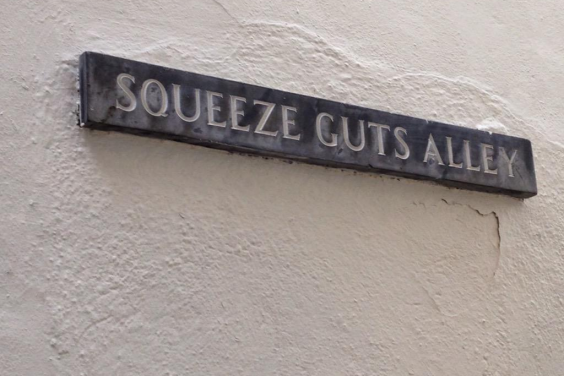 ________
6. And finally, thanks to Moose Allain for this:
My book, How To Say No Emphatically In German, now available – only £9.99!
Reuse content