1. Winning the war on drugs. I'd say, looking at this graph of illegal drug use by age, that the most obvious reaction is not, "We must decriminalise soft drugs." It is not even obvious that this is what Nick Clegg is arguing for.
He writes for The Independent today. I wrote for The Independent two years ago. It seems to me that nothing has changed, except that even fewer people in this country are using illegal drugs.
2. Tony Blair has in interview for Progress magazine, in which he makes it clear he opposes Ed Miliband on the gesture politics of unilaterally recognising Palestine as a state.
"I understand people feel very frustrated about the situation [the] Palestinians find themselves in but the truth of the matter is that the only solution that will work is a negotiated settlement."
And he makes a familiar point about traditional politics well:
"There's a huge desire in a large part of the media in this country to return British politics to a traditional Tory party fighting a traditional Labour party. [Such a contest always produces] a traditional result."
3. Polling news. Two polls of Scotland suggest the Scottish National Party would win most of the country's 59 seats at the general election next year. An Ipsos MORI poll yesterday suggested the SNP would win 54 seats, Labour four seats and the Lib Dems one. Even the sane and balanced John Curtice is shocked.
A YouGov poll for The Times is not quite so apocalyptic, saving 10 seats for Labour (down from the current 40).
As ever, we sane and balanced types (sometimes known as "inhabitants of the Westminster bubble") have failed to see a wave of anti-politics coming. But the point about waves of anti-politics, as the Scottish referendum showed, is that in the end people hesitate when it comes to a real choice. I do not believe that the SNP will win 54 MPs at the next election. 
Meanwhile, YouGov has a one-point Conservative lead in its poll of Great Britain this morning. Con 33%, Lab 32%, UKIP 15%, Lib Dem 7%, Greens 7%.
4. Cathy Relf asks: "Anyone else keep getting calls asking if they're 'illegible' for PPI? Turns out they can get more annoying."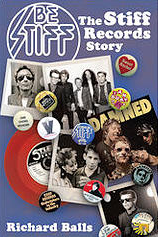 5. News from Ed Balls, the shadow Chancellor: "More Balls – my cousin's new book." Be Stiff: The Stiff Records Story, by Richard Balls, is now available.
6. And finally, thanks to The Tommy Cooper Twitter account for this:
"I went to the doctors with a jelly and custard stuck in my ears. He asked, 'What seems to be the problem?' so I said, 'I'm a trifle deaf.'"
Reuse content