When I came into my living room expecting to see my daughters singing and dancing to their favorite movie Frozen, I was surprised to find Jules (my precocious six year old) sitting on the couch with tears welling in her eyes. Delaney, her 15-month-old sister was still sitting on the floor, her hands raised in the air and wiggling to the music, hadn't noticed her older sister had left her side.
"What's wrong Jules?" I came and sat down next to her.
She gained her composition after a few seconds then said, "Delaney can never be a Princess Mum."
"Silly, of course she can" I replied, initially not giving her concern much thought.
But Jules was adamant, "No Mum, there are no Princesses like Delaney".
Jules, who is a beautiful blond haired blue eyed girl, is a typical Princess by any Disney standard and so is Delaney, but with one big difference. Delaney has Down's syndrome. And I realised Jules was right.
My partner Andrea and I are already outspoken parent activists in the Down's syndrome community, but it took my six year old to recognize that her baby sister Delaney and people like her are excluded on even the most elementary level, even as children.
Andrea and I knew we had to do something, not just for Delaney but also for Jules.
My first thought was to call Disney. But realising that Andrea and I are two measly voices, we thought a petition would be a great way to get more voices to join us. We started the Care2 petition with an initial goal of 1,000 signatures. We had that in an hour!
"What if we get 10,000 signatures?" Andrea was shooting for the moon.
I agreed, "Now that would be something." We had the 10,000 signatures in less than a week.  As of October 30th 2014,  we have over 55,000 signatures and still have two weeks to collect more.
When we decided to save Delaney, which is a tale better left told in my memoir, everyone, including our families, was against the decision. Our families were concerned about our two other children (Jules and her 8 year old brother Jared), and how they would be treated by society and the attention that having a disabled child would take away from them.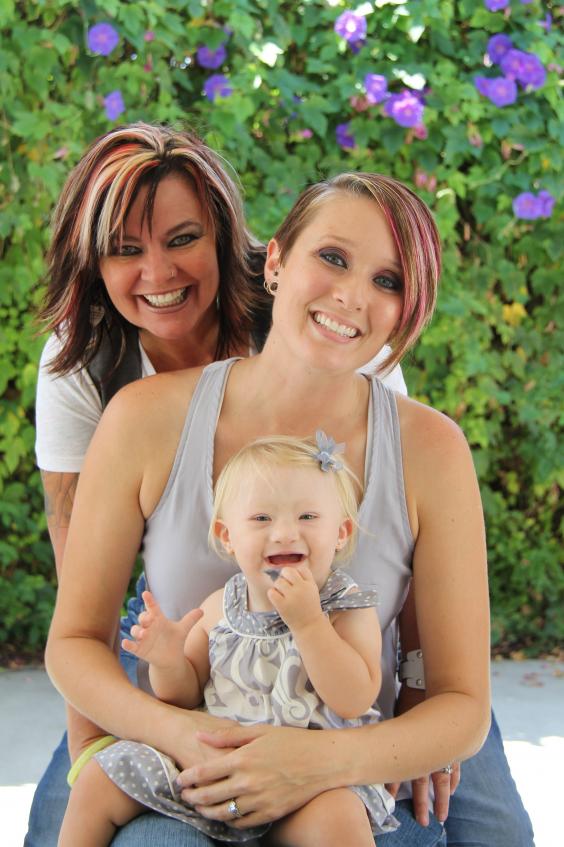 Our families had valid, loving and thoughtful concerns; Andrea and I felt differently and chose to make our own decision even if everyone was against us and it was very hard.
Today looking at Jules I could not be a prouder parent. and Andrea and I know that we were right in our decision. Both Jules and Jared are much more thoughtful and compassionate people because they love their little sister, who happens to have a disability. In this story, Jules is the real hero, and Delaney is her princess. I just hope that Disney can see this too.
To sign the petition and find out more go here: http://bit.ly/10ESqjk
Reuse content