Boris Johnson's sing along with a Save Our Soho activist this week hasn't exactly been a number one hit, but it's once again fed the Mayor's insatiable appetite for publicity.
Singing along outside the now closed Madame JoJo's, the Mayor promised his crowd he would rally against a "pasteurised, sanitised, homogenised" London, but this is exactly what his seven years as Mayor have led to – a London where the super-rich are welcomed with open arms, but low-income Londoners are pushed out to the suburbs and beyond.
Although this shouldn't really be a surprise, given that Boris recently claimed that the greatest thing about the capital is that "we have now in London 72 billionaires" living here.
Under Boris it has been open season on London's property market. The Mayor has given developers free reign. London now boasts a housing market delivering huge numbers of homes priced well beyond the reach of the people who live here. Many of these homes represent little more than "safe deposit boxes" for the international super-rich, who are eager to find a reliable place to store their money in a time of economic instability, political upheaval and rocketing London house prices.
Savills recently estimated that £7bn of overseas money was spent on high-end housing in the capital last year – that's more than 14 times London's annual affordable housing budget of £483m.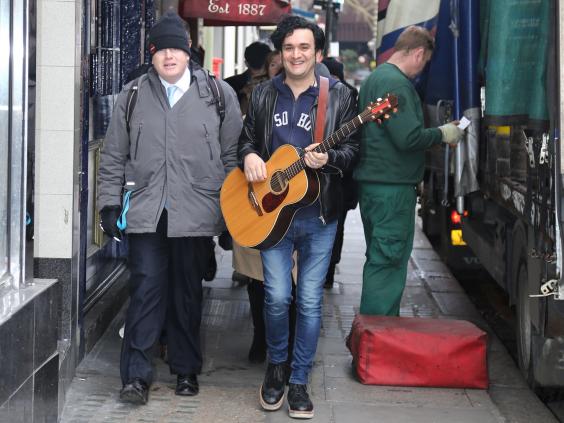 Half of all prime central London sales are now to overseas buyers, with many left empty, never providing a home for a Londoner. In adverts for some prime locations developers now openly boast that their properties include "no social housing".
The result of this is a fundamental altering of London's traditionally mixed communities. This is the real cost of Boris' laissez faire housing strategy – an approach which has seen planning rules bent and broken to "attract investment" and some of London's iconic sites (think Earls Court, Mount Pleasant, Bishopsgate) sold off to the highest bidder with little consideration of London's needs.
In pictures: Tiny London flats to rent
In pictures: Tiny London flats to rent
1/6 London properties

A "cosy" flat in an upmarket area of west London is available to rent for a reasonable £520 a month, provided the tenant doesn't mind showering under the bed

2/6 London properties

Located on Castletown Road, the advertisement on Zoopla boasts: "A cosy, single studio located in the heart of London's fashionable and up-market area of West Kensington, this compact mezzanine includes not only a fully furnished living area including table, chair, wardrobe and chest of draws [sic] but also a personal shower and kitchenette complete with storage"

3/6 London properties

The property is recommended for "students, working professionals and those looking for a thriving London life at an affordable rate"

Rightmove

4/6 London properties

A studio flat for rent in Kember Street, north London was advertised for £737-a-month

Rightmove

5/6 London properties

The 'well-used' kitchen of a flat in Hoxton, which was on the market for £997 per month

Zoopla

6/6 London properties

For only £125 per week you could be the lucky owner of this single studio flat, complete with shower and kitchenette, located between Barons Court and West Kensington

Zoopla
Developers have responded to the combination of overseas demand and Boris' "anything goes" attitude by building more homes aimed at this market. The incentives are stark and were highlighted last week when one property consultancy found that in London 54,000 homes with an expected price tag of over £1m each are now in the pipeline.
On the face of it we have the promise from our Soho singing Mayor that he wants to protect London from developers. In reality, what we've seen is Boris throwing open London's doors and inviting the world to carve it up – for a price – regardless of the impact on the people who live here.
It's not that development is bad, it's that it has to work for Londoners on low- and middle-incomes, not just profit margins. This means fewer million pound plus luxury pads and more developments which deliver the affordable and social homes which the capital is crying out for.
Without a dramatic change in focus Londoners will conclude that far from being a Mayor dedicated to fighting against a "pasteurised, sanitised, homogenised" London, Boris Johnson is a Mayor whose time in office has been, ultimately, leading the charge.
Tom Copley is a Labour Londonwide Assembly member, and Labour's London Assembly Housing spokesperson.
Reuse content