Morning all. In late spring, a few of us sat down to reflect on last year's Christmas campaign and plan its successor. Thanks to you, we had raised over £250,000 to support the invaluable work that Unicef does with child soldiers in the Central African Republic, a benighted territory – it would be a stretch to call it a country – that has hit headlines again. The shocking news from Bangui, the alleged capital, underlines the importance of what Unicef does.
We wondered how to build on a campaign that raised more for a single charity than any other in our history. Knowing your affection for Africa, I thought it made sense to stay in that region, close to the heart of a beautiful and little-understood continent. A few of us felt it would be good to support a smaller charity, where the need was perhaps more desperate, and the international recognition less forthcoming. As for a cause, I was one of a few who felt that we should choose something related to the natural world, because of The Independent's historic commitment to the environment. Just as this newspaper led opposition to the Iraq War, so we were the first paper in Britain to give climate change the coverage it deserved.
Combining central Africa, conservation and the search for a small charity, we came across Space for Giants, which so many of you have been reading about and supporting over the past few weeks. The good news is that the start of the campaign has gone well, with a successful auction and immense generosity. The bad news is that these glorious animals are in such danger that they need a huge amount more.
As Zac Goldsmith MP wrote for us in a compelling piece, unless we act now, Africa's elephants could be extinct in the wild within 10 years. The thought that my children, and their children, will not see them in their natural habitat is horrifying. In the time it takes you to read the main section of this newspaper, several more will have died.
Thankfully, we can do something. With invaluable and generous support from our sister newspapers – The Independent on Sunday, i, and Evening Standard – we are campaigning to raise funds and awareness for Space for Giants. You can make a vital contribution too, whether by filling out a coupon, or bidding in the second of three auctions, which closes on Monday.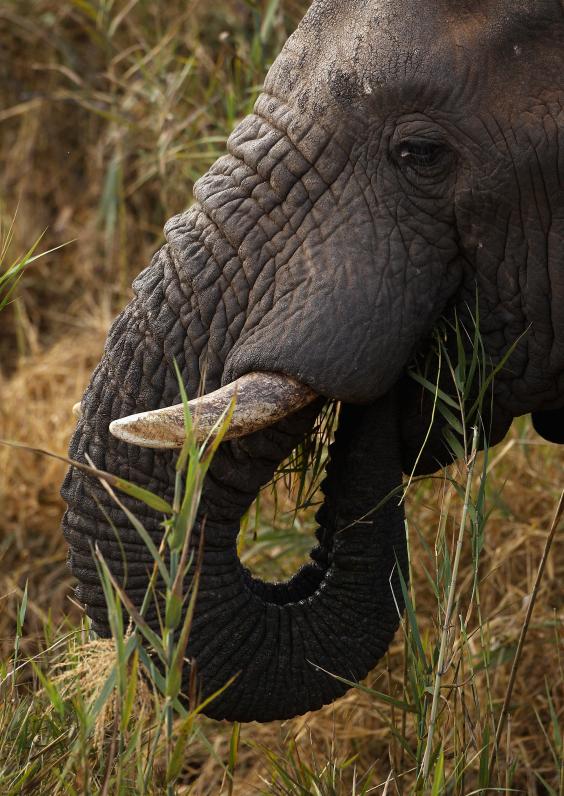 There are some stunning lots available, from original artwork by the Chapman Brothers to a luxury holiday near Mount Kenya and a chance to play on the grass of Wimbledon with Alistair McGowan and Virginia Wade. All of your support is deeply appreciated, not just in the office but in central Africa, where our chosen charity does such inspirational work. Have a great weekend.
To donate or bid go here
Reuse content