Social media gets a hard time. Studies are carried out to show Facebook makes us depressed, that constantly being on Twitter causes mental burnout. Trends are portrayed as vacuous bandwagons, social media causing tidal surge of endless, mindless, toothless posts peppered with everything that's awful about humankind. 'Political commentary' from a beautician who thinks the US President's name is 'barraco barner'.
All too often we see how social media serves as an unedifying peephole into the dark private crevices of our own lonely thoughts.  A desperate late night Facebook post from an insomniac. A wretched confessional from someone recently dumped.  An acquaintance from primary school updates their Sunday status with an emotional cry for help so personal it makes you cringe. With public pain and bile splashed all over our walls and our feeds, it's no wonder logging on can bring us down.
However social media is actually an incredibly well-adapted medium for spreading happiness. The fact that #internationaldayofhappiness (the longest hashtag in the *world*) has been trending on Twitter and Facebook today is a good example of this. It was created by the UN in 2012 to promote the idea that the pursuit of happiness is a fundamental human goal. Twitter and Facebook can help us achieve that goal if we do it right.
Being successful at social media is really all about winning a popularity contest. That objective may sound shallow and contrary to contentment but if you're good at social media, you reap rewards through spreading the love. Your followers do too. That's why it's called sharing, really. It's not so much different from real life.
Being good at social media is all about posting things people want to see, posts that make their online environment more interesting and entertaining. People prefer to see things that make them feel good, they like people that make them feel good, and they want to share things that make them feel good, because it makes them look good too. That's human nature.
There are other reasons why social media can be a positive influence in society. It connects people and makes it easier to be kind. A click might seem like a paltry show of solidarity, but a thousand clicks turns into ten thousand clicks and suddenly you have a landslide of support that sucks in media attention and snowballs from there. They call this 'going viral', a negative adjective for what in so many cases is a positive thing.  The #nomakeupselfie phenomenon is one example of this, with many women (and a few men wearing make up) posting scrub faced pictures of themselves onto Facebook all in the name of cancer awareness. It initially seemed like a display of vanity, oddly unconnected to cancer. After many complained that this was not going to help the cause on its own, the campaign to post pictures of donations grew too. One person even messaged the Independent Facebook page to say they had never seen such a display of unity. The campaign resulted in £1 million in donations being given to cancer research overnight. A fantastic achievement, enabled by social media. 
The story of Colin, an 11-year old who has a condition similar to autism, told his mother he had no one to celebrate his birthday is also uplifting. His mother was determined to make his birthday special and set up a Facebook page 'Happy Birthday Colin' in which she invited people to send good wishes to her son for his birthday. It got almost 900,000 likes in less than two weeks. It ended up with 2.1 million. He received over 78,000 letters to his address and signed a one-day contract to play with a professional hockey team. It gives me goosebumps to see what people can do when they try.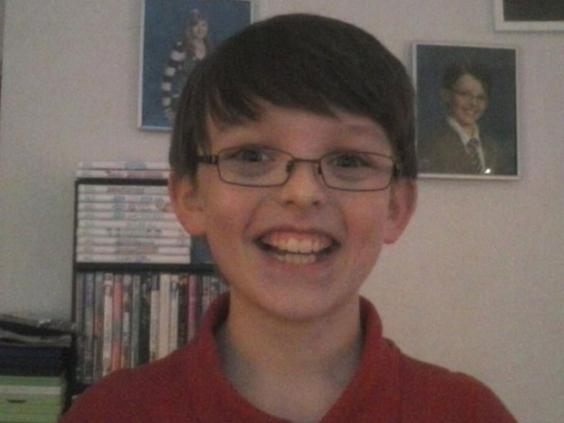 Another truly lovely story was that of #findmike, a man searching for the stranger who stopped him ending his life one morning at Waterloo Bridge. It was one of our most successful Facebook posts, shared more than 100,000 times. Jonny Benjamin found 'Mike' who was actually personal trainer Neil Laybourn. This story makes me cry. In a good way.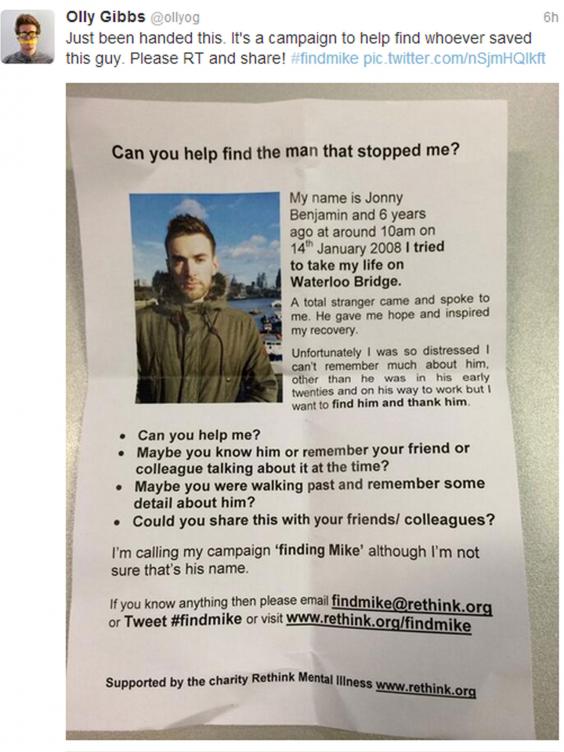 Harold Percival's story is touching too. The 99-year-old Second World War veteran had never married and had no close family. A local branch of the RAF Association put out an appeal for people to come and pay their respects, and word spread on social media. Suddenly, Mr Percival's funeral became an event. The queue of mourners for the funeral of Harold Percival stretched a long way out of the Lytham crematorium chapel where it was held and into the Lancashire rain.
There's something pretty feel-good to take away from these campaigns. Not only are we all a little kinder than we might suppose (OK, so perhaps only when it doesn't inconvenience us too much, but small acorns, tall trees, my friend) but we are also more similar. What moves us, at least on social media, is a great uniting force. We fundamentally all retweet, 'like', pin and post the same stories. And when there are so many deep divisions in society, between rich and poor, black and white, men and women, it is probably worth celebrating those things that make us all human.
Reuse content