Lawyers should make ideal candidates to run public inquiries. Lord Mayors, typically not. In agreeing to lead an investigation into child sex abuse, Fiona Woolf demonstrated she was cut from a different cloth from many of those that have held the ceremonial role over the past 825 years. For them, a bit of ermine-trimmed pomp and circumstance was a nice enough way to punctuate the twilight of their career. Overseeing an inquiry that involved sifting through long testimonies and multiple witnesses would be the last things most of them wanted to do next.
Ms Woolf, only the second woman to hold the mayoral post, had other ideas. Never mind her lack of expertise in the subject matter, here was a lawyer who could come fresh to a deeply emotive issue with an impassiveness bred by a forensic mind. Here was a woman, aged 66, proclaiming she had no intention of sliding into retirement.
Given all of that, the manner in which Ms Woolf's appointment has fallen apart in the glare of publicity has surprised even her friends. Her protestation that she is not part of the establishment this inquiry may have to prosecute offered no grounds to dismiss her. The failure to clarify key facts about relationships and the redrafting of letters spelling out how well she knew former Home Secretary Lord Brittan clearly did. It is behaviour more associated with a spin doctor than something in which a woman of the law, for whom facts should be sacrosanct, is caught up.
As Lord Mayor, a job she gives up next Friday, Ms Woolf had to have her antennae tuned to the etiquette of any situation. She also had a period of fastidious planning. Both skills deserted her at precisely the wrong time.
Ms Woolf has spent the past year hosting dinners in the splendour of Mansion House's Egyptian Hall – which I have attended – as well as selling the strength and openness of London's financial services district on tours of Latin America and Africa. None of that has happened by chance. The year prior to her accession to the role was spent working out in detail what she would do and where she would go. Few evenings were left spare when she could be out pressing the flesh.
Going further back, Ms Woolf's rise to the Mayor's office began eight years ago when she stood for election as alderman – essentially local councillor – for the tiny ward of Candlewick in the City of London at the suggestion of Sir David Lewis, who was then Lord Mayor. She had already served as president of the Law Society – another post she was the second woman to hold.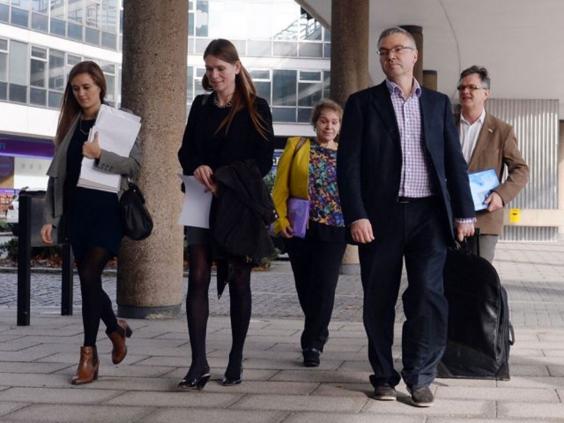 The City of London Corporation is a local authority like no other. With 1,000 years of history, it keeps the streets of the Square Mile clean while administering a £1.3bn endowment fund with links back to Dick Whittington. But Ms Woolf could leave the day-to-day running to someone else and spend her time advancing causes, such as promoting greater diversity in the City and playing host to a procession of overseas ministers, central bankers and regulators.
It is a role that spoke to someone who had worked hard, often at the expense of her personal life, not meeting her husband Nicholas until she was in her forties, and then only across the table when they were working on the same oil deal. Later on, her future husband phoned her secretary with a spare ticket for Glyndebourne. As the relationship blossomed, Ms Woolf, a partner at CMS Cameron McKenna specialising in the energy sector, insisted on completing the National Grid privatisation they were both working on before getting married. Her husband, a retired tax partner at Arthur Andersen, became a willing consort when she was chosen as mayor.
Being Lord Mayor catapulted her into the limelight, but nothing compared with the firestorm that has engulfed her in recent days. As soon as she became the story, it was clear she could not carry on. Her failure to pass muster is little solace to the thousands of children who suffered over the past 40 years. They are still no nearer to discovering the truth.
Reuse content