I watched Twin Peaks over the long cold winter of 2010, in a smoky living room belonging to my friends. They owned the first series, but the second we had to buy from Fopp.
It turned out that the box set of we bought was faulty – containing two discs the same, and we took it back, explaining to the young shop assistant that the final disc was missing. "Ah, no, that's just how it ends," he said, before studying the box, and seeing we didn't have the final disc after all.
His confusion was not misplaced however; those who have watched and love the series know it has the ultimate Gainax ending — one which makes no sense whatsoever, throwing it over to you, to figure out what the hell it means. Now, the series is returning, and the unknown may be explained — although knowing David Lynch, it may equally well not be.
At first I greeted the news with breathless excitement when it popped up on Facebook, clicking share and tagging those I had watched it with. This was amazing, brilliant; the weird-ass TV show we loved was coming back. It was only later it occurred to me that it might not return as the show I loved.  As Scarlett Johansson murmurs in Lost in Translation, "let's never come back here because it will never be as good."
For me, the appeal of Twin Peaks lay in its dowdiness. I'm not saying Twin Peaks isn't stylish; it's one of the most stylish pieces of TV ever made.  Unlike current shows however, its style doesn't lie in gloss and slickness, but rather in its deliberate shabbiness. Twin Peaks, like The Great Northern Hotel, where much of the story unfolds, is archaic and not just because it aired in 1990. There is a deliberate archaicness to the series, which is exactly why it ages so well. It doesn't date, as it was made already dated.
A glossy, HBO-style Twin Peaks would break my heart. I like series such as Mad Men and Game of Thrones with their unrelenting sleekness and implausible population made up entirely of beautiful people, but I love Twin Peaks, a world where people are strange, eccentric, imperfect and things are rough around the edges.
Sure, there are beautiful people in Twin Peaks; supressed sex-kitten Audrey, girl-next-door Donna, the vulnerable and strange Jocelyn and of course the perplexing homecoming queen Laura Palmer, whose death kicks the whole thing off. However, their beauty is acknowledged for what it is. There are also ordinary looking people, to whom extraordinary things happen, like the depressed Nadine who is gifted supernatural strength, the log lady who knows everything, and Lucy, the secretary, who knows nothing at all.
The opening sequence of Twin Peaks shows a small town, a waterfall, and a slightly grubby sign. Nothing here is perfect or glossy, it's just how it would be. In comparison to Mad Men, where no one has a hair out place, Twin Peaks represents a world that is refreshingly real.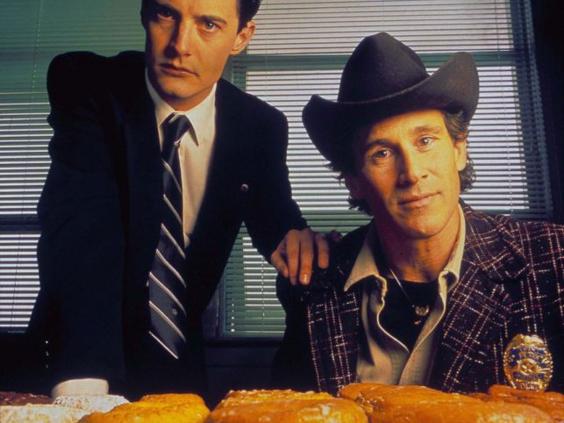 The drama may seem over the top – hammy even – but this too is part of its charm. It lacks the veneer of other series, and is more true for it. It seems strange that a world where the magical and peculiar are commonplace, so mirrors our own world in many ways, while those like Mad Men and Boardwalk Empire, which seek to emulate real life, are so unreal.
Yet this is why Twin Peaks works. The world is almost palpable, and we can accept the weirdness, the magic and the eccentricity not because the world is a magical alternative universe, but rather because it is so recognisable, akin to the world we too inhabit.
This is why I love Twin Peaks, and why it would break my heart to see a slick, new adaptation with the flaws eradicated. I hope Twin Peaks is still the same. I hope the grubby sign remains and the waterfall is still running, I hope the Great Northern hasn't been renovated. I hope it lacks the pretence of perfection, as it did before, so we can still half believe in all the strange happenings this new series will throw at us.
Reuse content