Stop press! TV chef washes up shock! We know that this unlikely scenario has actually happened, because Nigella Lawson tweeted a photo of herself washing up a tea mug in her trailer on the set of the American television show The Taste. Inevitably, the Western world went instantly nuts about her celebrated sumptuous unctuousness as she posed alluringly in her orange housecoat and matching washing-up gloves, a pristine, shiny mixer tap standing proudly over her sink full of soft, sudsy water ... "Oh the glamour!" she captioned the picture. Doubtless, sales of housecoats and Marigolds will soar.
However, this is an important step because prior to this it is clear that in the history of TV chefery nobody else has ever washed up. You can tell, because if they had, their cooking would be very different. If a TV chef had ever washed up, he wouldn't tell us to "save time" by using an enormous electrical chopping machine to chop up a carrot instead of just using a knife. If chefs weren't used to minions washing up for them, they'd know that enormous electrical choppers take a bazillion times longer to wash up than knives.
In the same week that Nigella showed herself to be no stranger to the Fairy Liquid, Jamie Oliver launched his new series, Jamie's Comfort Food. And, thanks again to Twitter, I now know that I am not the only person who weeps a little every time he uses metal utensils in his non-stick pans. This time, he was showing us his "Ultimate Cheese Toastie", and goodness it looked tasty. But how can anyone be remotely comforted when he scrapes a knife across the bottom of his lovely new saucepan and says, "Be quite rough with it, don't be scared of it"? Please, don't be rough with it, Jamie, those pans cost upwards of £34! The only thing that sets my teeth on edge more is the Omelette Challenge on Saturday Kitchen, and not only in its pathetic attempt to make a cookery show look like Top Gear.
Now, just to be clear, I'm not asking for cookery shows to take us step- by-step through the clear-up process after every single meal. (Though a washing-up demonstration show could have legs. Imagine the possibilities: Delia's advanced food processor blade removal techniques; Gordon scrubs the splashbacks after all that tossing; Rachel Khoo cleans the barbecue…) However, I'd like proof that, at least once, each chef has cleaned up the mess that all their cooking creates. Then try and tell us that this is a "15-minute meal".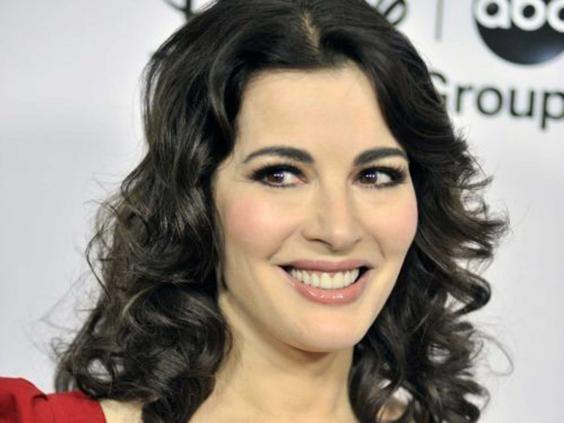 The next time a TV chef finds herself standing by a sink with a camera phone and wi-fi to hand, perhaps she could film herself doing all the washing, drying and putting away that results from just one half-hour programme. It could be a great money-spinner for the next Comic Relief. I would definitely pay to see Jamie Oliver having to scour the crud off his grill pan.
Reuse content