The gap between the end of the club football season and the World Cup is too long. I understand the players need time to acclimatise, bond and prepare, but for fans the lack of games means searching for anything tangentially related to football to while away the hours before the tournament kicks off.
In the lead-up to this World Cup, I've found that trawling Twitter for Vines of Roy Hodgson doing absurd things in training sessions has proved the most rewarding diversion. It was in doing so that I stumbled upon some alternative entertainment for the tournament: World Cup Sexism Bingo.
The game lists many of things I am not looking forward to in this tournament - adverts about "football widows" or the use of the term "WAGs". But the cliché that I find tiresome all year round is someone expressing shock that a woman, like me, is interested in football.
I developed an interest in football during junior school. This blossomed into fandom following Michael Owen's magic run through Argentina's defence at Saint-Etienne in 1998. And by the time I found myself in Istanbul, the night before I had to sit my English AS-level, watching Liverpool win the Champions League, it had developed into full blown obsession.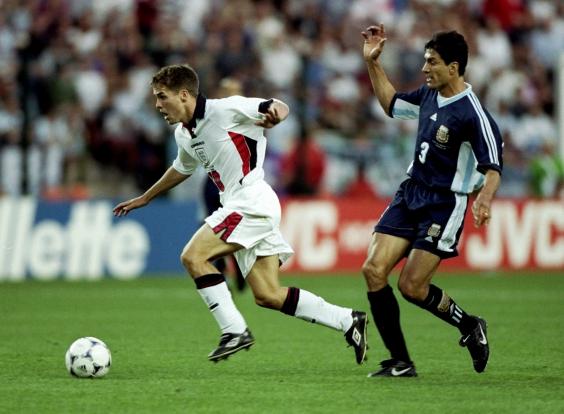 Like any fan I get irritated about the amount of money and time I spend on football, but the thing that really enrages me is when people see a contradiction between my gender and my passion. My (male) partner is so laughably ignorant about sport that he was pleased to get Honduras in his work sweepstake, but men will attempt to engage him about football while ignoring anything I have to say on the matter.
It's almost funny when someone says "you telling me about football is like me telling you about ballet", but mostly it just makes me feel undermined, invisible and cross. Feminist philosopher Miranda Fricker calls this problem "epistemic injustice", where a person is wrongly treated as a poor source of information because of an underlying prejudice. 
Refusing to believe that I know Tim De'Ath is the England head chef, and spends the rest of the year trying to keep Andy Carroll in shape at West Ham, is obviously a fairly innocuous effect of this problem. But it can have more serious consequences. 
For many women building careers in football, their gender trumps their credentials and restricts their opportunities. So often "commentator", "referee" or most glaringly "linesman" are prefaced with the word "female".
And it's not just restricted to football: Amelie Mauresmo has won the Australian Open and Wimbledon, and coached last year's winner Marion Bartoli. But when she got the job as Andy Murray's coach this week the headlines fixated on the fact that she's a woman.
The World Cup is for everyone, from those poring over squad selections and fixture lists for weeks, to those who just want a Caiprinha. But unless England triumph, don't ask yourself how a woman could love football. Instead, question why we've all put ourselves through the pain yet again.
Reuse content