Some 35 years after The Jam released the scything attack on the class system that is "Eton Rifles", and 30 years after the publication of Money, his best and most prescient novel, Martin Amis elides these two minor cultural anniversaries to consider what might wryly be called socio-economic progress in the land of his youth.
Still an acute observer of English life despite living variously in Uruguay and  New York, Amis has made a documentary about England, to be screened on Sunday on BBC4 and cunningly entitled Martin Amis's England.
From the snippets of transcript already released, he is not about to come home. With the perspective granted by an ocean's remove, he looks upon a country in which multiculturalism – "too altruistic for hard times" – has been repressed by austerity. Someone of Pakistani origin in Preston who declares "I am an Englishman" will raise eyebrows, he observes, whereas a Boston Pakistani who says "I am an American" is simply "stating the obvious".
His thoughts on the decline of tolerance may be a handy poke in the ribs for a country given to smugly premature self-congratulation, but it is his reflections on class and money, and the battle for supremacy between them, that seem uncannily well timed. "Money has won," he says. "It had always won in America but now it's won in England too. So if you put your son's name down for Eton, it's because you can afford to do that, it's not because it's any class-granted right."
This is by no means the rousing hats off to meritocracy it may appear. One form of pernicious snobbery, Amis implies, has been substituted by another. The one constant in this equation, of course, is Eton.
When Paul Weller first sang about "a row going on down near Slough", Margaret Thatcher had just become the fourth consecutive state-educated prime minister – after Wilson, Heath and Callaghan – from a working or lower-middle-class background, and the received wisdom held it to be unimaginable that we would ever see an Old Etonian PM again.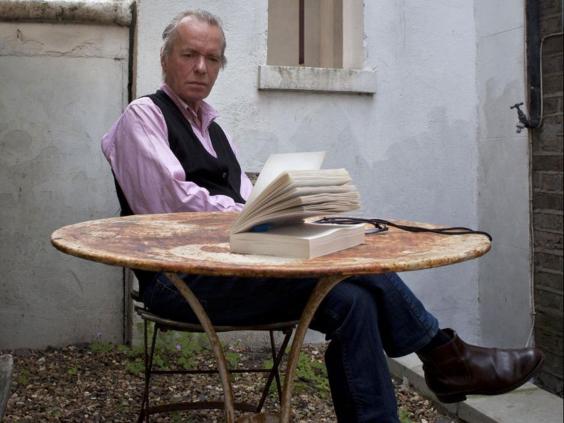 Amazingly – and it is staggering – the row has become more vicious and consuming since it left Slough and drifted some 20 miles east along the Thames to the Cabinet room in No 10. On one side are those superannuated Eton Cadet Corps shootists, David Cameron and Boris Johnson. On the other, throwing the stones, are Michael Gove and the Foreign Office minister Sayeeda Warsi. Gove, possibly in an attempt to divert Johnson's march to power in George Osborne's interest, describes the school's Downing Street dominance as "ridiculous". Baroness Warsi strays into culinary punning to demand an end to this "Eton mess". The proof that this is one lethal pudding is in the Eton reaction. Mr Cameron has reportedly given Gove "a right royal bollocking", and – if only to deflect the familiar charge of patrician sexism – will presumably have something sterner to tell Warsi than "calm down".
She should do no such thing, because this is no longer merely a row. This is now a war, and not just a civil war within the Cabinet. It is our version of the culture war – over drugs, gay and women's equality, and so on – that has raged in the US since the 1960s, but is finally, if noisily, ending in favour of the cavaliers for progress. Somehow, dementedly, the culture war between those who are sick of the entrenched privilege for which Eton stands proxy, and those, like Cameron, who prefer to ignore the matter for fear of the damage it does him, is more virulent than ever.
If Warsi speaks with special authority, it is because she, being the Muslim of Pakistani descent from the North-west of the Martin Amis archetype, is an ultra-rare front bench emblem of social mobility. Amis is right about the decline in multicultural tolerance. But it is the decline of social mobility for which Eton is shorthand, and which Gove seems genuinely passionate about reversing, that is a far greater threat than casual racism to the chances of bright Muslim boys and girls emulating her career.
Ultimately, both being equally poisonous restrictions on the ambitions of those denied them, whether class or money is the current clincher on an Eton application form is of primarily academic interest. It is a hideous mess that in this age of the food bank, when the severely disabled are made to wait six months for benefits, what captivates the Tory highest echelons (and idiots like me, apparently) is a public school's renaissance to a primacy it has not enjoyed since Macmillan's magic circle.
It is more than enough, in fact, to drive a proud Englishman to sup up his beer, collect his fags, and flee on the first available flight back to Montevideo.
Stanley is the reason I'd like Boris to be PM
Should his schooling derail the Boris Johnson Express to Downing Street, a major reason for regret would be his father Stanley missing out on the chance to fill the prime ministerial embarrassing relative slot – as once occupied by Cherie Blair and Terry Major-Ball  – to which he seems ideally suited by nature and ego.
Stanley reminds us of his potential to become the premier sub-Wodehousian buffoon of the age with every public pronouncement, the latest being the demand that the Tory leadership election rules be changed to let his boy run even if he has not returned to the Commons in time.
I'm not sure the precedent he cited was massively helpful. Some loyal fathers would have steered clear of Alec Douglas-Home's secret coronation by a cabal of "men in grey suits", when still a peer, on the grounds that this comparison does little to blow away the menacing raincloud of OE entitlement identified by Michael Gove.
Not Stan. The man has both a natural genius for troubling his offspring and the craving for publicity which compels him to indulge it. Call me trivial, but that is cause enough to plough ahead with the deranged experiment that a Boris premiership would clearly be.
Reuse content