"It is an indictment that in 2015, as it looks ahead to 2020, Labour is still trying to make sense of the events of 2007." So said two former advisers to Labour politicians in the last parliament, writing anonymously in a damning essay published by the Fabian Society.
They are right. Arguably, Labour lost last month's election in 2010. While it was off the pitch during its previous leadership contest, the Conservatives ruthlessly blamed the deficit on overspending by the previous Labour Government. It wasn't true. As the most senior civil servant at the Treasury, Sir Nicholas Macpherson, has said, it was a banking crisis.  In other words, the crash caused the deficit, not the other way round.
It may have been unfair but the Tories' claim was plausible and the voters bought it. Inevitably, the overspending charge returned to haunt Labour at this year's election. The BBC Question Time audience who gasped when Ed Miliband denied it spoke for many.
Who will be the next Labour leader?
Who will be the next Labour leader?
1/7 Andy Burnham

Andy Burnham has promised to restore the party's "emotional connection with millions of people," if elected

Getty Images

2/7 Mary Creagh

Mary Creagh has called on her party to win back "Middle England"

Getty Images

3/7 Liz Kendall

Shadow health minister Liz Kendall is seen as a Blairite

PA

4/7 Yvette Cooper

Shadow home secretary Yvette Cooper became the fourth person to join the Labour leadership race

AFP/Getty

5/7 Tristram Hunt

Tristram Hunt, the shadow Education Secretary, has said he will not run for the Labour leadership as he had not gathered the required nominations of 35 MPs. He has instead endorsed the moderniser Liz Kendall.

Getty Images

6/7 Dan Jarvis

One of the favourites to succeed Ed Miliband as Labour leader – ex-Army paratrooper Dan Jarvis – has ruled himself out, saying he won't do it because of his children

Getty

7/7 Chuka Umunna

Chuka Umunna dropped out of the Labour leadership contest just three days after he announced he was in the running

YouTube
The biggest indictment of Mr Miliband's leadership is that he never tackled this dangerous perception. Three options were considered; they all began with a C.  "Operation Confront", proposed by a past and current spin doctor -- Alastair Campbell and Tom Baldwin --would have tackled the Tory "lie"  head-on. "Operation Convince" was favoured by Ed Balls, the shadow Chancellor, who wanted to persuade voters that the overspending charge was not valid.  "Operation Concede" was suggested by Douglas Alexander,  who was in charge of Labour's election strategy. It would have meant accepting that the previous Labour Government should not have a run a (small) deficit before the crash, so the party could "move on." David Miliband would have gone down this route if he had beaten his brother to the leadership in 2010.
Ed Miliband considered all three options but – characteristically - settled on none of them. He muddled through, hoping the overspending question would go away and preferring the comfort zone of his campaign on the "cost of living crisis."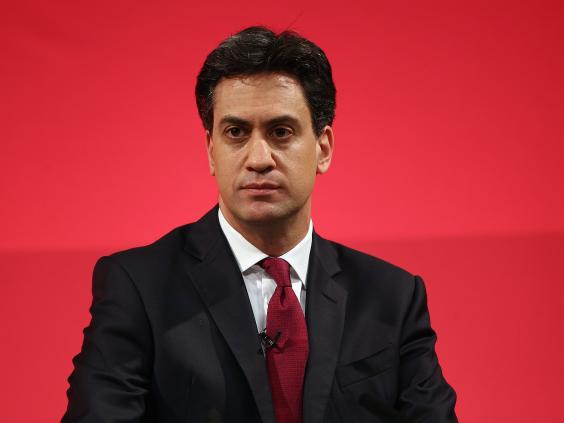 With hindsight, it was never going to be enough. Living standards should have been a project that appealed to the majority, but Labour's rhetoric was aimed at the bottom 10 per cent. As the two former advisers wrote in their Fabian essay: "In an age of constrained public finances, fiscal responsibility will remain the single component of any political programme which will determine for voters whether we can deliver on the rest of that programme. Millions of people went into polling booths wanting a higher minimum wage, an end to zero hours contracts, an energy price freeze and more spending on the NHS. They did not vote Labour because they did not trust us to deliver them. Not being trusted on spending means not being trusted on anything."
The ex-advisers argued that Labour's pledge to reduce the deficit every year was not matched by symbolic big ticket spending cuts, and lacked credibility after four years of opposing the Coalition's cuts. They noted the irony of depending on business to raise living standards because the state could not spend more, at the same time as Labour "demonised business".
The two former aides dismissed Mr Miliband's belief that the political centre of gravity shifted left after the crash – a theory blown out of the water by the election of a Tory government last month.  They concluded that Labour needs a new programme based on reform of both the market and the state, rather than the Miliband agenda of reforming the market and tolerating the state's failings.
At least Labour is finally starting a debate it should have had five years ago. Last month's shattering defeat has forced its leadership candidates to address the issue.  Liz Kendall, seen as the Blairite standard-bearer, was quick to say bluntly that Labour spent too much before the crisis.  Andy Burnham, the front-runner, said  Labour should admit  it should not have been running a significant deficit before the crash. Yvette Cooper does not agree. She admits that Labour  spent some money "wrongly" but insists the  deficit was small.
Yet while Labour tip-toes round the issue which cost it the recent war, the Conservatives are already laying a minefield for Labour in the next one in 2020. In his Mansion House speech on 10 June, George Osborne kicked Labour's Achilles heel by announcing a law forcing the  Government to run a budget surplus in normal times. It was a gimmick but, as usual, a very clever one.  It was much more about politics – and destabilising Labour – than economics and clearing the deficit.
When Gordon Brown did something similar by passing a Fiscal Responsibility Act in 2010, Mr Osborne ridiculed it and repealed it when he became Chancellor. It was a good job he did, because the straitjacket would not have allowed him to ease austerity in last parliament and halve the deficit instead of clearing it as he had promised.
The contenders to succeed Mr Miliband have been warned. Whoever wins the contest will discover that Mr Osborne has plenty more traps in store for them. The danger for Labour is that a cautious leadership election which addresses a problem that should have been dealt with in 2010, will again leave the party behind the curve in 2020. Labour needs to play catch-up, and fast.
Reuse content