It was the usual mix of the thoroughly predictable and the mildly surprising at the 87th annual Academy Awards. But while a certain awards fatigue tends to set in thanks to the trial runs at the Golden Globes and the Baftas, when the Oscars themselves finally happen, the tension and excitement somehow rises again.
There are always one or two decisions which confound the pundits. This year, critics' favourite Boyhood, from director Richard Linklater, was the biggest loser, eclipsed by Birdman for Best Picture and picking up only a Best Supporting Actress award for Patricia Arquette.
If the Academy voters had been in more even-handed mood, they would surely have given Linklater at least a Best Director award. It is unjust that Boyhood, bound to be regarded in future years as one of the towering films of its era, should have been overlooked in all the major categories.
One intriguing aspect of the success of Birdman is that this was a comedy – and generally comedies are overlooked for major prizes. In this case, though, the director Alejandro González Iñárritu had a "serious" pedigree that persuaded voters to treat his film with respect.
Funny pictures from the Oscars 2015
Funny pictures from the Oscars 2015
1/25 Oscars 2015

So relieved (apparently) at having got her name right, John Travolta decides he'll hold onto Idrina Menzel's chin. Charming

Getty

2/25 Oscars 2015

Emma Stone doesn't seem to be puckering up towards Julianne Moore quite as enthusiastically as her Crazy Stupid Love onscreen mum

Getty

3/25 The Oscars 2015

Neil Patrick Harris adjusting his underpants

Getty

4/25 The Oscars 2015

T.J. Miller getting a little over-excited

Getty

5/25 The Oscars 2015

Jessica Chastain appears to receive an accidental pat on the boob from Emmanuel Lubezki

Getty

6/25 The Oscars 2015

We're not sure what's going on here but Kevin Hart and Eniko Parrish don't look impressed

Getty

7/25 The Oscars 2015

Anna Faris gets a hand holding the weight of her dress from Chris Pratt

Getty

8/25 The Oscars 2015

John Legend looks composed as Chrissy Teigen pulls a funny face

Getty

9/25 The Oscars 2015

Neil Patrick Harris and Anna Kendrick are open-mouthed with awe at their opening number

Getty

10/25 The Oscars 2015

Ethan Hawks reveals that even the most handsome actors be seen from a bad angle

Getty

11/25 The Oscars 2015

Nicole Kidman and Keith Urban practise their best hair shakes for the cameras

Getty

12/25 The Oscars 2015

Something made you chortle, Julianne Moore?

Getty

13/25 The Oscars 2015

John Legend helps Chrissy Teigen with her dress - Oscar seems to have grabbed hold of it!

Getty

14/25 The Oscars 2015

It's not that bad Alejandro Gonzalez Inarritu...you won, right?

Getty

15/25 Oscars 2015

Rita Ora appears worried about her performance

Getty

16/25 Oscars 2015

Naomi Watts has a point

Getty

17/25 Oscars 2015

Eddie Redmayne is so happy to have won best actor he is damned if anyone is going to try and take it off him - he'll hug it to himself standing on one leg for extra protection

Getty

18/25 Oscars 2015

Michael Keaton seems to be telling David Oyelowo that he dropped his glasses - but David is too busy posing with his wife Jessica

Getty

19/25 Oscars 2015

Oh no, wait, they weren't David's glasses after all

Getty

20/25 Oscars 2015

Eddie Redmayne can't seem to fit his new gong in his pocket. Maybe stuffing it up his sleeve might work better?

Getty

21/25 Oscars 2015

Jared Leto wins the award for best beard at this year's ceremony

Getty Images

22/25 Oscars 2015

Rita Ora said she hired a bodyguard because she was borrowing so many diamonds - but it looks like she needed on to carry her skirts

Getty

23/25 Oscars 2015

Questlove tries to win the Oscars selfie of 2015 award

Getty

24/25 Oscars 2015

He gets a few friends involved

Getty

25/25 James Lucas

Getty
What seemed thoroughly perverse was that Grand Budapest Hotel won Oscars only in technical categories. Wes Anderson, the director, was ignored although this was a film that reflected his sensibility in its every frame. His costume designer and production designer deserve their plaudits but they were working to his vision.
The Academy at least showed that it isn't afraid to embrace dissident indie cinema. The best documentary award for Laura Poitras' Edward Snowden doc Citizenfour won't, one guesses, have been appreciated by either the National Security Agency or GCHQ. The Best Actress award for Julianne Moore wasn' the obvious choice either.
It was likewise heartening to see the Foreign Language Oscar (which in the past has sometimes gone to some very bland films) awarded to Pawel Pawlikowski's Ida. This was a beautifully shot black and white film which made some trenchant points about the legacy of wartime anti-semitism in Poland.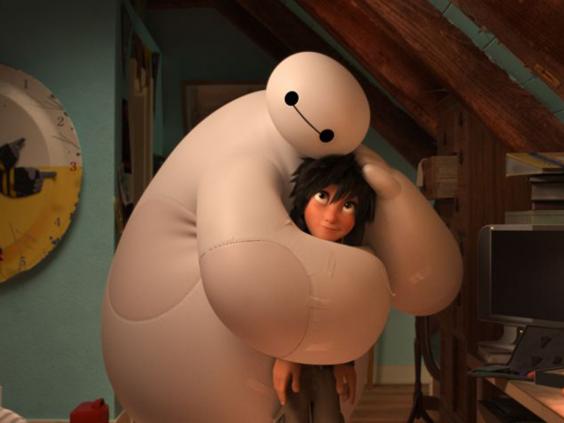 Eddie Redmayne's award wasn't unexpected and follows in a long tradition of Brits winning Best Actor Oscars that stretches right back to Charles Laughton in The Private Life Of Henry VIII (1933). Redmayne had already won the Bafta and the momentum was behind him. Nonetheless, Michael Keaton was unlucky to have been overlooked for his bravura comeback in Birdman.
Do the Academy members vote for the best films or are they swayed by the most effective campaigns? It is obviously a mixture of both. Civil rights drama Selma was this year's most conspicuous underachiever in terms of awards recognition. In spite of claims of a bias against the film, there is the nagging suspicion that its campaign fell short – and that the reason it didn't make more of an impact was that not enough voters saw it in time.
Reuse content