Whistleblowers can be their own worst enemies. Paranoid, irrational, monomaniacal, at the fringe of politics, they display traits that ordinary people find creepy. Andrew O'Hagan's sublime essay for the London Review of Books on his attempt to ghostwrite an autobiography of Julian Assange shows the hacker in all his unpleasant unglory. Selfish, disorganised and reckless (and far more seriously, facing credible sexual assault charges) Assange seems to be the last person on earth suitable for handling stolen US embassy cables.
Yet whistleblowers are not like the rest of us. To put your entire career at risk to break a story is foolhardy in the extreme, to give up 30 years of your life to languish in prison takes a particular type of maniac. There seems a clear lesson from O'Hagan's study: the harder we make the act of whistleblowing, the more extreme whistleblowers will become.  
How we react to whistleblowing is a question that remains unanswered. In some regimes, as Assange or Snowden would not live for long. It is to America's eternal credit that it has created a culture that produces patriots such as Chelsea Manning and Edward Snowden: soldiers who question authority, brave citizens who push back against their leaders.
Yet Obama's White House is waging a war on whistleblowers. President Obama has charged more people under the Espionage Act (8) than all previous presidents combined. The 8 charged have spoken to journalists on subjects from waterboarding to mass state surveillance. Obama's pledge to create "unparalleled" openness in government is laughable. Future whistleblowers need only know this, that the Obama administration will prosecute you and it was Obama's prosecutors that asked for a 60-year jail term for Chelsea Manning (she was sentenced to 35 years in prison, but may be released earlier). It isn't just whistleblowers. Journalists who we need to filter these disclosures to protect national security or vulnerable sources, also find themselves under attack. Questioning Aland Rusbridger at the Home Affairs Select Committe Michael Ellis MP has tried (unsuccessfully it seems) to implicate The Guardian in the crime of treachery under Section 58(a) of the Terrorism Act.
We can easily forget how crucial whistleblowing remains to our understanding of the world - where would we be without the Westminster whistleblower who leaked details of MPs' illegal expense claims? Wikileaks exposed to the people of Tunisia just how corrupt and venal the government of President Ben Ali was, fuelling their revolution. The leaks on Azerbaijan have demonstrated how the corrupt cabal around President Aliyev have influenced Western opinion to turn a blind eye to his regime's human rights violations. The Iraq War logs will prove an important historical resource in our understanding of the conflict, as much of the military material has been over-classified and remains confidential.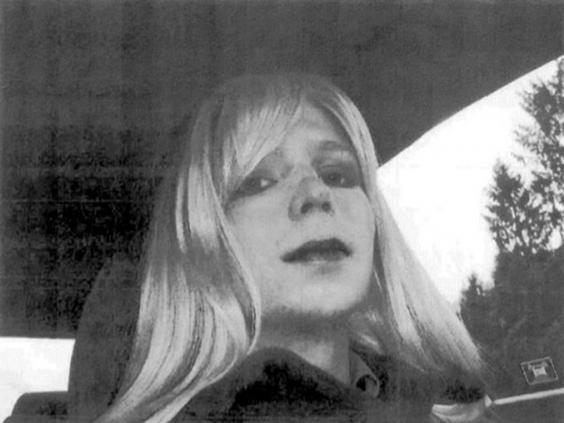 While the principle needs protecting, the personal flaws of the whistleblowers remain troublesome. Andrew O'Hagan admonishes Assange over his myopia on the security of dissidents named in the US embassy cables. When I intervened in February 2011 to ask Wikileaks whether they could ensure embassy cables had not been handed over to the dictatorship in Belarus (in particular the government's secret police, the KGB) via a Wikileaks employee, Israel Shamir - accused of being a Holocaust denier - they refused to comment.
Even after photographic evidence was produced apparently showing Shamir outside the office of the Head of the Presidential Administration in Minsk and President Lukashenko had made a bizarre announcement stating he was founding his own Wikileaks to expose the opposition, no attempts were made by Assange to protect dissidents. Of those "exposed" by Soviet Belarus using cables it claimed were gifted to Lukashenko by Shamir were Andrei Sannikov, a former presidential candidate who was reportedly tortured and Vladimir Neklyayev, the writer and former president of Belarusian PEN. Oleg Bebenin, Sannikov's former press secretary, was also defamed. Bebenin was found dead in suspicious circumstances the day before I was supposed to meet him in Minsk (I attended his funeral and there are strong suspicions of foul play). Assisting a dictatorship to defame the dead is pretty low. Former Wikileaks employee James Ball broke ranks and claimed to Index that Assange personally blocked any attempts at investigation and had covered up for Shamir. Assange's lack of remorse could not have been better demonstrated when he joined a panel discussion on Belarus alongside political dissidents but entirely failed to acknowledge any concerns over his personal behaviour. The whistleblower as outsider is a model that is fraught with difficulties.
Beyond the personalities of the whistleblower, the process itself in the digital age has its own challenges. The scale of data disclosure is unprecedented. CBS estimate Snowden leaked 1.7 million documents. NSA chief Gen. Keith Alexander believes Snowden shared between 50,000 and 200,000 documents with reporters from The Guardian and the New York Times. This isn't a world in which the lone civil servant passes over a series of files they can vet before leaking, the world of the Pentagon Papers. The scale of the leaks means the whistleblower is likely to handle data that may be extremely sensitive indeed, potentially without wishing to. Even the latest variant of the Official Secrets Act (1989) predates the internet as we know it, let alone social media. The US Espionage Act (1917) was written for a world of Empires and Kingdoms.
Whistleblowers aren't going to go away quietly. Neither, if we want corruption and government overreach exposed, should we desire them to. More fundamentally, it won't be a level playing field of disclosure with open, pluralistic Western democracies facing more leaks than authoritarian states that are far more likely to use mass population surveillance or to commit war crimes. This will feed the myth of the whistleblower as a foreign agent. Yet unless we protect those who whistleblow in the public interest, groups that operate outside the normal boundaries of the law such as Wikileaks will flourish.
Julian Assange has simultaneously proven why whistleblowing is so important, but also why we need to encourage traditional media sources including newspapers (with professional journalists) to handle this information. Whistleblowing may be highly imperfect, but unless we safeguard it, we risk a future where the government knows a lot about its citizens but its citizens find their government cloaked in secrecy. 
Mike Harris is the Campaign Director of Don't Spy on Us
Reuse content