1. The Quinnipac University poll surveyed Americans and asked them to name the best and worst presidents since the Second World War. Ronald Reagan followed by Bill Clinton and John Kennedy came out best; Barack Obama followed by George W Bush and Richard Nixon were most likely to be chosen as worst.
As is usual with such surveys, there is a strong bias, positive and negative, towards the more recent.
Andrew Cooper, who used to be David Cameron's pollster, said: "I'd like to do a focus group of the 2% of US voters who think Jimmy Carter was the best President since World War II."
2. "As is often the case with these questions, everyone would die." I love the What If? feature on the xkcd website. It features a new science question every week, which it pursues to the end. This week's question is What would happen if all the water on Earth magically disappeared?
3. Useful flow chart posted by The Whip Hand.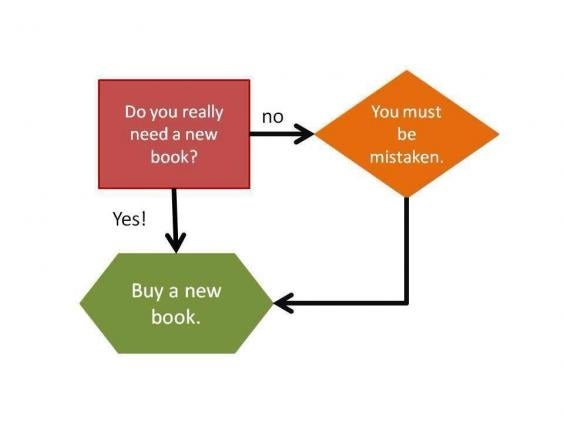 4. As usual when the House of Commons is in session, I reviewed Prime Minister's Questions yesterday. This time I praised Ed Miliband for at least raising a subject – the health service – in which the voters are interested. He clashed with David Cameron over statistics, and one dispute in particular was too difficult to resolve on the spot. Andy Burnham, the shadow Health Secretary, intervened on a point of order at the end to say that the number of people waiting longer than 18 weeks for treatment was rising, when the Prime Minister had claimed it had gone down. Full Fact, the fact-checking organisation, has now adjudicated: it depends whether you look at the people treated or those still waiting to be treated in the month in question. I think Cameron's figure is more sensible.
5. The implications of the European Court of Justice's terrible ruling that EU citizens have the "right to be forgotten" – that is, the right to try to censor Google – continue to become clearer. Robert Peston of the BBC has been notified that Google intends to remove, from searches on EU servers, a blog post of his from 2007.  As I said, illiberal and ineffective.
6. Finally, if you use feedly or similar, the RSS feed for my Independent Voices page is: http://www.independent.co.uk/biography/john-rentoul?service=rss Also, thanks to Press Gazette for its Top 50 most influential journalists on social media (I don't want to blow my own trumpet but as Rowan Atkinson said on Blackadder, I could at least let you know I have a trumpet). And finally finally, thanks to Sarah:
A red man went sailing on the Red Sea in his red boat. Then a great red storm came along and sank his boat, but he managed to swim to a deserted island. He realised he had been marooned.