If you don't yet know the name Katarina Johnson-Thompson then you soon will, because if ever there was a "girl who can", she is it.
On Friday, Johnson-Thompson won the first of what will be many major athletics tournaments' gold medals by taking the European Indoor Championships in Prague smashing Jessica Ennis Hill's pentathlon record in the process.
Watching her in tears at the conclusion of a monumental feat of hurdling, jumping, throwing, leaping and throwing, we soon realized they were not of joy. She was "devastated" to have failed to break the 5013 points world record by a mere 13 points.
I'd bet my house on the 22-year-old Liverpudlian breaking it soon however, particularly with a passion, ambition and commitment that would put many other athletes to shame.
Female sport has been a tricky subject for me since I used to write daily here as the editor. I would endorse it, but get castigated for not doing more when I was in a position to do so. Those reader critics were correct. We so seldom have the opportunity to really change things in our lives.
I should have devoted more space to female sport. It needed a conscious decision to practise positive discrimination to do so. I failed. My successors are doing a better job of it now.
The reasons "why" came home to me this past week. Firstly, my daughters both went further in their school's lacrosse team than any group in the school's history over a thrilling couple of days at the National Schools Lacrosse Championships, where girls were playing this dramatic, challenging sport as far as the eye could see. They were rightly elated to reach the quarter-finals.
Then, there was the incredible Johnson-Thompson, and thirdly, the extraordinary experience of my elder daughter as part of an astonishing 6,033 crowd at a netball match at the Olympic Park's Copper Box.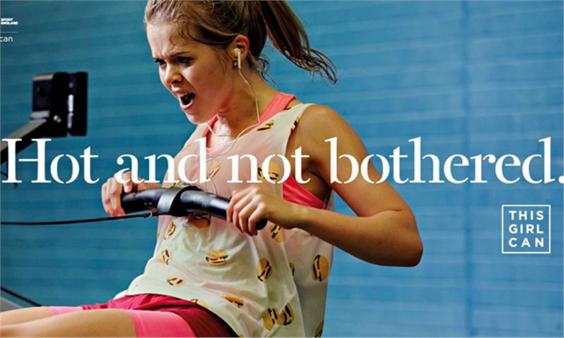 She had been inspired to go by a former coach, who was playing on one of the teams. Surrey Storm v Hertfordshire Mavericks wasn't just any old netball match however, despite its regular league status.
Because netball is now televised live on Sky Sports interest has soared. That 6,000 is "astonishing" because last year's 3,000 was already impressive. #netballlondonlive was trending on Twitter.
Which came first, a 6,000 attendance or the popularity of netball, which thousands of girls play every week? We know the answer. Sky's coverage gave it a positive stamp of legitimacy, alongside the obvious marketing boost.
Sport England's "This Girl Can" campaign aims to combat the worrying statistic that some 2 million fewer females aged 14-40 are involved in sport compared to males. This, despite 75 per cent of them saying they would like to do more. It's a wider disparity than in most major European countries.
I've never particularly been a fan of positive discrimination in the past, but as the girls get older, and their fight for gender equality shape-shifts into a battle against a more overt unfairness than during childhood, I can see more clearly now that some things simply will not change unless those who can effect change go out of their way to help those "girls who can" realise their potential. It is a campaign we should all get behind, because it is one that will benefit all of us, not just sporty girls.
Stefano Hatfield is editor-in-chief of High50
Reuse content