Oh the irony. Half-way on my strike-beating hike across London was a Crossrail advert proclaiming "When we've finished tunneling, you'll get across London in 12 minutes". Not if they haven't settled the union relationships, I thought.
Take a few thousand steps back to a man on the 6.27 to Liverpool Street. Was it worth chancing the watered-down service from Stratford to Waterloo, walking up to Hyde Park and then hope for a bus towards Kensington? Or was it time to put aside the zig-zag lottery and man up?
Coming in to Stratford it was still 10 minutes before whatever Tube services were due to start, and the thought of a growing crowd of Essex commuters waiting for the 7am Jubilee Line kick-off was enough to persuade me. Six miles? I'd carry on to Liverpool Street and hike from there.
At the mainline terminus, the sight of the crowd waiting for the 7am opening of the Tube gates convinced me I had made the right decision. It's hard to imagine a less energised crowd gathered in such resigned and silent depression.
7.00am Liverpool Street: Leaving the crowd behind the trek started with the realisation that you'd be hard put to tell this from a normal morning. A few more people wearing trainers rather than shoes, maybe. A few more haversacks. But whatever doggedness was on display was certainly masked more by silent pragmatism than overt cussedness.
7.17am St Paul's: A few folk were resorting to mobile maps to navigate unfamiliar above-ground London, and turning circles as they held phones aloft when tall buildings interrupted the screen refresh.
7.28 Chancery Lane: Realised I hadn't yet seen a bus without seats available. Some were even nearly empty.
7.48 Tottenham Court Road: Here I spotted the Crossrail mentioned ad at the top of this commentary. Crossing London in 12 minutes? Be nice, I thought - even nicer if they finish it before I retire. As I passed Oxford Circus I saw the promised TfL guides pointing directions and showing maps; good luck with the tourists later.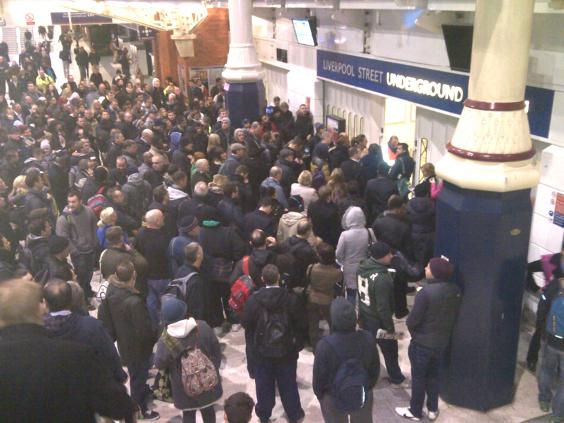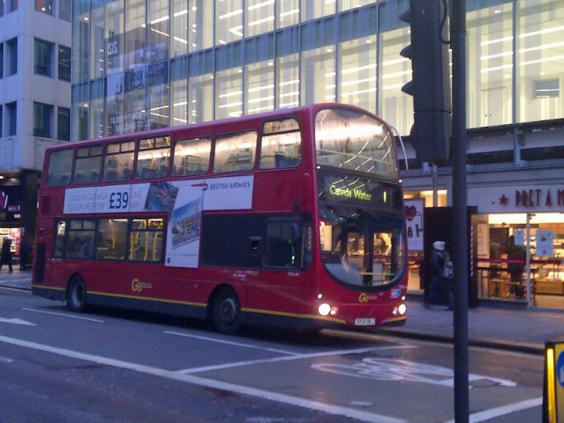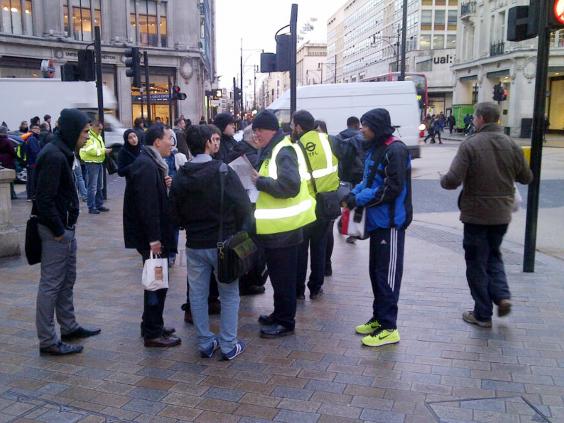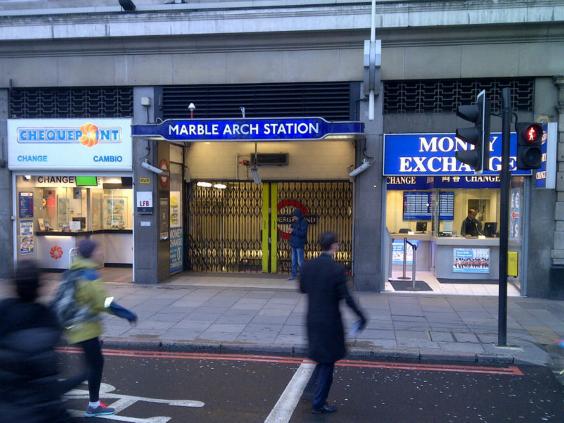 8.05 Marble Arch

: Announcements echoed from the barred Oxford Street entrance at Marble Arch. Odd, I thought, but then noticed other entrances were open.
8.20 Crossing the Serpentine: Every walk across London has its bonus - and today gave up the sight of riders and horses from the Household Cavalry trotting out for exercise.
8.38 Office: I finally saw some fully-laden buses heading towards central London, with the No 9 and No 10 looking especially rammed. The traffic might have been a bit worse than usual. In the office, there was a heads-down and don't-mention-the-journey atmosphere. At least not till everyone starts to worry about the journey home.