In bed with me doner
About 10 years ago, in a piece about late-night eating, the London Evening Standard advised its readers: "Never, ever eat a kebab when sober." How times have changed.
Hot on the heels of the second branch of German Doner Kebab (334 calories a go) opening in Birmingham, comes the news that Chifafa, in Clerkenwell, London, is selling a breakfast kebab which is the creation of Sven-Hanson Brit, a runner-up in MasterChef: The Professionals.
But do we Brits really have an appetite for kebabs in the morning? Chifafa's general manager, David Wilkins, tells me: "It's been growing slowly. We've only been doing this for a few days and it was slow at first. I haven't done the numbers for today yet, but I reckon we sold about 25 this morning [Friday]. It's building every day."
Street-food specialists share their favourite barbecue recipes
Street-food specialists share their favourite barbecue recipes
1/9 David and Charlotte Bailey

The duo cook teriyaki aubergine with cucumber pickle and herb rice

Dan Burn-Forti

2/9 David and Charlotte Bailey

David prepares the tandoori paneer kebabs

Dan Burn-Forti

3/9 David and Charlotte Bailey

Smoky pulled jackfruit with fruity coleslaw and barbecue sauce

Dan Burn-Forti

4/9 David and Charlotte Bailey

David and Charlotte are at Whitecross Street Market, London EC1, most Thursday and Friday lunchtimes and at other events across the country

Dan Burn-Forti

5/9 Smokestak's David Carter

David Carter runs Smokestak, which can be found every Friday and Saturday for the rest of the summer with the Street Feast collective at both Dalston Yard and Model Market in Lewisham, south London. Smokestak will also be touring UK festivals this summer

Dan Burn-Forti

6/9 Smokestak's David Carter

David glazes the hot-smoked salmon

Dan Burn-Forti

7/9 Smokestak's David Carter

Smoked beef short rib

Dan Burn-Forti

8/9 Smokestak's David Carter

Breadfruit, best when slow-roasted over hot coals

Dan Burn-Forti

9/9 Smokestak's David Carter

The pork-belly ribs that gave Smokestak its name

Dan Burn-Forti
And in case you still need convincing that kebabs are hot stuff (with or without chilli sauce), on 1 August east London plays host to Abrakebabra, an all-day event with tickets priced at £25. Sheesh.
Ask a silly question …
You might have heard already of the stand-up comedian Lee Ridley. He is 34, from Newcastle and, because he lost the ability to speak as a result of cerebral palsy, he performs under the name Lost Voice Guy (before you ask, he uses an iPad app called Proloquo2Go).
Last week, Ridley used a talk he was giving for Disability Awareness Day to launch his latest idea: a stupid amnesty. "As part of my Edinburgh show Disability for Dunces, I will be inviting the audience to ask questions in advance," Ridley writes. "I don't want anyone to worry about making a fool out of themselves: it's an amnesty and the more bizarre the question, the more likely I'll answer it."
Might I throw in one of my own? What did you do before the iPad? "I used sign language. I write all my jokes and store them in advance. Then I just tap each joke when I want to say it. Obviously, this means I'm limited when it comes to banter."
So, what are the daftest questions Ridley has ever been asked – the ones to beat, as it were? "Easy," he replies: "Can you really not talk? Have you ever considered an exorcism? And are you as clever as that Stephen Hawking bloke?" (See lostvoiceguy.com for further details). 
Supersize me
The football season hasn't kicked off yet but there is already one battle that Aston Villa, Arsenal and Norwich have won. According to reports last week, those clubs top the shirt-size league, with an XXXXXXL version of their kits available.
A mere XXXXXXL! Ha, say the people behind Big Dude Clothing. Last week, the Cheshire-based company received an order from a gentleman in Wales who needed a pair of shorts for his holiday. Using a made-to-measure section of Big Dude's website, the man ordered a pair of shorts with a 90-inch waist.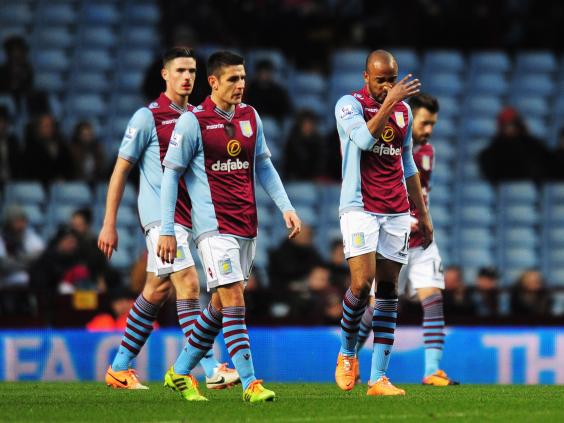 Big Dude's boss, Darrell Freeman, had this to say about this unique order. "As suppliers of plus-size ranges, we are no strangers to large clothing. Having said that, we do get the occasional request for even larger sizes, which is why we created a customisation page. This allows visitors to order items using their own specific measurements, up to size 15XL." That's XXXXXXXXXXXXXXXL if you're wondering. Wearers of footie shirts suddenly look athletic.
Easy as 123
If only there was a language that you could learn in a day and that could return humankind to a pre-Babel-like existence. What's that, you say? It's called Toki Pona. Well toki (hello) and indeed pona (thank you).
Invented by the Canadian linguist Sonja Lang in 2001, Toki Pona contains just 123 words which, apparently, can be added together to express almost any idea (No, not like appalling portmanteaus such as jeggings and chillax). "What is a car?" Lang mused in an interview with The Atlantic last week. "You might say that a car is a space that's used for movement – tomo tawa." Which is all very well, but why did Lang conduct the interview in English?
Heritage is child's play
A few weeks ago I reported on English Heritage's search for a CEO, the UK's first child executive officer. Well they've now found one, in the shape of Thea Hunt, a history-mad eight-year-old from Wordsley in the West Midlands.
Hunt's first job will be to launch EH's Kids Takeover campaign at Stonehenge on 29 July. So, does Hunt know the secret of the stone circle? "No," she says. "What I like best is the mystery behind it." Spoken like a true CEO.
No rhyme or reason
Another in a regular series of limericks based on recent events:
On their eyes in the sky we're relying,
We feel safe when above us they're flying,
But that pic on the web,
Of a passing celeb,
Feels suspiciously like they've been prying.
Twitter: @simmyrichman
Reuse content