"This is a day-to-day war now," Ed Miliband told a private meeting of Labour MPs as the four-month general election campaign began this week.
He said the time for internal debate was over, that he wanted "discipline" rather than "advice" from his backbench troops, and ordered them out on to the doorsteps.
Many Labour MPs – and current Labour voters – believe David Cameron is more likely to be Prime Minister after the 7 May election than Mr Miliband. Yet even the Labour leader's internal critics, Tony Blair included, realise the time has come to put their loyalty to the Labour tribe first and knuckle down for the election fight.
At the end of the first week of the longest election campaign in modern times, Labour backbenchers are more optimistic than they were at its start. It is one-nil to Labour, although there are still 17 weeks to go. George Osborne's attack on £20.7bn of "unfunded" Labour spending pledges misfired when Labour denied many items on his list. The NHS crisis which Labour has predicted for months finally became a real one as accident and emergency departments reached a tipping point.
Then David Cameron used the cover of the Paris terrorist attack to wriggle out of the proposed television debates between the party leaders – confirming Westminster's worst-kept secret. He never had any intention of handing Mr Miliband or Nigel Farage an equal platform. Tory and Labour strategists who pore over opinion polls and focus group discussions know that Mr Miliband comes over a bit weird in 10-second clips on news bulletins, but much better if people see him for 20 minutes.
Experts' predictions for the general election
Experts' predictions for the general election
1/10 Andrew Hawkins (ComRes)

Just as the polls in 2010 pointed to no overall majority for any party, the overwhelming evidence points to Labour either being the largest party or getting a small majority, probably below 20. The Lib Dems and SNP should each win between 25 and 35 seats, with single-figure wins for both Ukip and the Greens.

2/10 Joe Twyman (YouGov)

I predict it will be close. I predict a few tremors, though earthquakes are unlikely. I predict the eventual winner may not be the direct result of public opinion, but instead the outcome of political negotiations. It's too early to predict numbers given all the uncertainties surrounding (among other things) Ukip, the SNP and the Lib Dems. It is possible that it will be close between Conservative and Labour in terms of both votes and seats. The Lib Dems might retain 20-30 seats and the balance of power, despite small gains for the SNP, and at most half a dozen Ukip seats. Gun to my head? Labour minority government.

Rex

3/10 Ben Page (Ipsos MORI)

A mug's game for this election months away, but my predictions in order of likelihood: most likely a hung parliament or coalition of some kind, closely followed by either a small Labour majority or an equally small Conservative majority. Given how close the parties are, the unknown performance of Ukip in key marginals, the effect of incumbency on Lib Dem losses, the final size of SNP surge and so on, to be more precise is simply foolish! Professor Tetlock, who found that forecasts by experts were only slightly better than throwing dice, weighs heavily upon me!

Rex

4/10 Rick Nye (Populus)

I can see a hung parliament, where Labour is the largest party in terms of seats – though not necessarily in terms of votes, with the Lib Dems having 30 seats or fewer, the SNP having up to 20 seats and Ukip having no more than five seats. In short, it's going to get messy and stay messy for some time to come.

5/10 Nick Moon (GfK)

I can't recall there ever being an election more difficult to predict than this one. I'm confident no party will have an overall majority, with the Tories probably the largest party but no single partner for a viable coalition, with the Lib Dems on 25 seats, the SNP 20, Ukip three, and the Greens one.

6/10 Damian Lyons Lowe (Survation)

We might have expected a workable Labour majority, were it not for the wild-card rise of the SNP in Scotland. Survation's December Scottish polls suggest an almost complete wipeout by the SNP in Scotland and result in 40+ seat gains – mostly at Labour's expense. My current predictions are: Labour the largest party by 40-50 seats over the Tories, no overall majority; Tories 235-255 seats; Lib Dems 20-30 seats; SNP 30-40 seats – maybe held back from potential support level by opposition incumbency and tactical voting by pro-unionist voters. Finally, Ukip, 5-10 wins from Conservatives, including Rochester and Clacton, and potentially a single Labour-seat surprise.

7/10 Michelle Harrison (TNS)

The battleground over the next three months is at the kitchen table – the difference between what the statistics tell us about the economy, the experience that Britons are having of managing their household budgets, and where – and if – they believe politics can make a difference. In this regard, the disconnect with the major political parties is more interesting than the horse race.

8/10 James Endersby (Opinium Research)

Our first poll for 2015 shows Labour one point ahead [see above], but polls four months out from an election are snapshots, not predictions. It would be extremely unwise for a pollster to make a firm prediction now. At the moment, Opinium's estimate on polling day would be the Tories slightly ahead on vote share, but Labour slightly ahead on seats. These numbers are based on a uniform swing, with tweaks to Green and Ukip numbers based on local information: Labour 320 seats, Conservatives 271, Lib Dems 20, SNP 16, Plaid Cymru three, Greens two, Ukip four. A hung parliament with Labour potentially closer to a majority coalition than the Conservatives.

9/10 Martin Boon (ICM)

I've not recovered from the Scottish referendum campaign yet, and here we go with another wildcard strewn nail-biter. For me, Labour on 30 per cent will only fractionally nudge past their woeful 2010 showing – behind the Tories on 33 per cent – but enough to secure more seats (290 for Labour, 280 for the Tories) on boundary wackiness. The Lib Dems will secure 14 per cent of the vote and 35 seats; Ukip will also get 14 per cent, but that only gets them a couple of seats. As for Scotland, I'm bewildered, but as you asked I'll say 30 seats for the SNP, which wipes out a breathing-space victory in seats for Labour.

10/10 Lord Ashcroft (Lord Ashcroft Polls)

Declined to take part. His spokeswoman said: "As he has said many times, his polls are snapshots not predictions." Health warning: when The Independent on Sunday carried out a similar exercise in April 2010, at the start of that year's election campaign, eight out of eight pollsters predicted a Conservative overall majority.

Rex
The relentless attacks on Mr Miliband by the Tories and their newspaper allies might work to his advantage if televised debates took place: expectations of him would be low. Labour officials believe the lesson of the first televised debates in 2010, when Nick Clegg starred, is that they initially help the underdog, rather than an outsider such as Mr Farage. Mr Cameron, who is hiding behind the broadcasters' inexplicable refusal to allow the resurgent Greens to take part, has decided to take a small hit now in the hope that voters will have forgotten by May.
The broadcasters should have the courage to go ahead without the Prime Minister – the "empty chair" strategy – but I doubt they will, fearing legal action and reprisals if the Tories retain power.
Mr Miliband's talk of "war" was accurate amid the endless claims and counter-claims, pre-buttals and rebuttals by Labour and the Tories. But a few wise heads in both camps wonder whether the two old parties are fighting the last war. In the Tories' case, they are refighting the last war they won – the 1992 election, when a Tory Prime Minister, John Major, won a majority against another left-leaning Opposition leader not trusted on the economy, Neil Kinnock. Today's Tories don't lose sleep over crude, scattergun attacks on Labour's spending plans, even if some bullets miss the target. A 1992-style "Labour tax bombshell" will be coming to a poster site near you shortly. "Anything that keeps the spotlight on the economy" is the Tory mantra. Tory officials believe that "fear works".
Last Sunday, Mr Cameron told the BBC's Andrew Marr he is still a "compassionate Conservative". But in their desire to paint Labour as spendthrift, the Tories rarely talk these days about "decent public services" as well as a "strong economy", as they used to. This is a big mistake, since most voters want both, as the Liberal Democrats acknowledge. The Tories' determination to protect their right flank from Ukip leaves them backing deep spending cuts that could take the "decent" out of public services.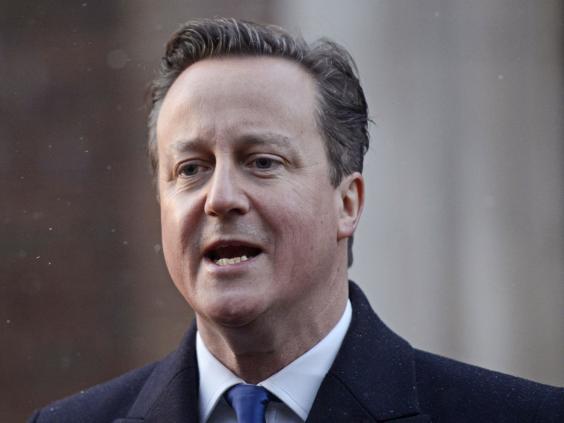 In 1992, Labour regarded the NHS as its trump card. Like now, the election race was very close. In the privacy of the polling booth, people's heads overruled their hearts as they voted for the fiscally tough, competent party rather than the nicer, softer one.
It might happen again on 7 May. As in 1992, Labour looks happier in its NHS comfort zone than when trying to prove its economic credentials. Continuing problems in the health service until polling day would not guarantee a Labour victory. The Tories are right to argue that the NHS is "an economic issue" since the country has got to afford the extra money it undoubtedly needs.
Mr Miliband's allies deny that Labour is a "one-club golfer" on health. The party's two other campaigns before May will be about young people and the economy. The strategy is to identify a problem, talk about it and then offer solutions.
On the economy, Labour will focus on the "living standards" agenda Mr Miliband is convinced is as valid as ever. As he puts it, the graphs on George Osborne's wall might point in the right direction, but "everyday people" are not feeling the recovery's benefits. The Labour leader's aim is to deliver a message that reaches what his American adviser David Axelrod calls "the kitchen table".
Yet many people at that table were surely unimpressed by this week's traditional "wealth versus health" battle between the two biggest parties. Many will tune out when the Tories claim Labour would crash the economy or when Labour warns that the NHS as we know it would not exist if the Tories win another term.
As voters lose trust in the old duopoly, this might be an election when what they say matters less than what trusted, independent voices say about them – whether its the Institute for Fiscal Studies, or NHS professionals. It could be an election not dominated by two parties but decided by third parties.