I predict a riot
Where would we be without Twitter users getting outraged? I ask because just last week one helpful user of the site drew our collective attention to a product currently being sold by Lush, the cosmetics chain.
Lavender Hill Mob ("Burn incense, not cars!") is a "calming" blend of lavender and sandalwood "to aid quiet contemplation amid the violence of the world". Its packaging (top right) depicts a burning double-decker bus and it claims to be "inspired by the London riots" of 2011, when citizens from the "Lavender Hill neighbourhood stepped out together to defend their homes".
"Lush should be ashamed," declared Twitter user after Twitter user, before Wandsworth councillor Simon Hogg and Battersea MP Jane Ellison were spurred into outraged (incensed?) action. Then, before you could say "bath bomb", media outlets from ITV, the BBC and Channel 4 to, of course, the Daily Mail, chipped in with their take on the "insulting" product.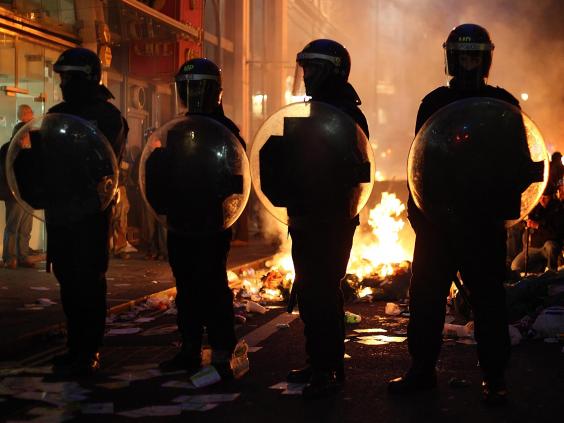 Lush put out a statement that said many of its staff were caught up in the riots, and further pointed out that "whatever affects us and our lives usually works its way into our products". The chain, which uses organic materials and does not test on animals, also, incidentally, raised £3m for small charities last year.
Not that any of that will necessarily affect the mob's (and perhaps your own) feelings about this product. But what no one saw fit to point out amid the furore last week is the fact that the incense has been on sale since 2012. Thanks, Twitter.
Growing pains
It is, according to The New York Times, "the Black Hawk Down of helicopter parenting", a book that highlights the ways overparenting harms children.
How to Raise an Adult by a former dean of Stanford University called Julie Lythcott-Haims (published here next week) is, in short, good news for those of us who can't be bothered to hover over our children protecting them from every knock, don't feel right overpraising them for every random doodle, and do not have the money to send them to those schools that teach them to rule the world.
The book is worth reading in its entirety, of course, but here are a few key things the author recommends you let your kids experience: "not being invited to a birthday party"; "coming in last at something"; "working hard on something and still getting a poor grade"; "the death of a pet"; "being picked last".
The book is, in short, a manifesto for allowing my kids to fail. Like their dad. At last, a parenting book I can get behind.
The Enigma of antiques prices
Two rare items will go under the hammer at a Bonhams auction in New York on 21 September. Both are in full working order and can be said (as the press bumf says) to be "machines that changed the world". The first is a German Enigma coding machine from the 1930s (above right) and the second is the motherboard of an Apple-1 computer, made in the 1970s.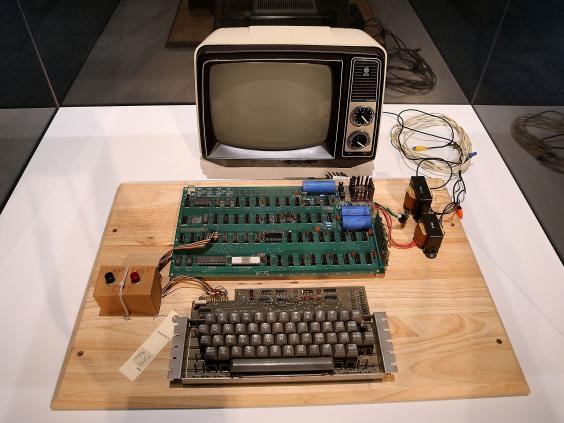 Should you be interested in bidding for either item, there are videos that prove them both to be fully functioning on the Bonhams website. But none of that is why I mention this. Bonhams has also set a guide price on each item that assumes the Apple ($300,000-$500,000) to be worth considerably more than the Enigma ($160,000-$180,000).
Now let's see: one is nearly 100 years old and played a major part in world history, and the other was made in my lifetime and is responsible for us all staring at screens the whole time. Am I missing something?
Quiet, please
If you have Fomo when it comes to the latest acronyms, it might be that you also suffer from Fobo (fear of being offline). If so, a new venture called Drop-In Silence (dropinsilence.org) is not for you. Visitors to the free Friday-evening pop-up in London's West End (from 11 September) will be asked to turn their phones to silent for a "social experiment [that] simply aims to help us get away from the noise pollution we all face".
One of the team behind the idea, a  25-year-old called Yuan Yang, tells me: "Although we're holding this in a Quaker meeting house, there will be no religion involved. It's just about sharing the space to create a profound silence." But what happens if too many people turn up? "I hope we never have to send people away," she says. "But we have no idea what's going to happen. It's an experiment and we're putting as little control on it as possible."
Have it my way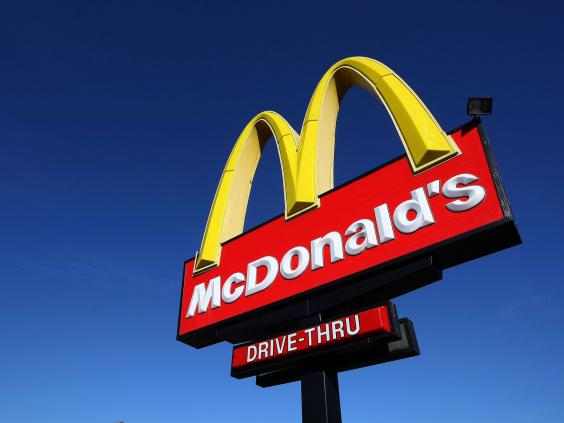 Burger King's plan to create a McWhopper with McDonald's (above, centre) is seemingly scuppered (BK pitched the idea to its competitor in two full-page newspaper ads; "A simple phone call will do next time," said McDonald's CEO). So "Out There" took to thinking about other high-street food collaborations it would like to see: QFC (Waitrose teams with KFC to create Quinoa Fried Chicken); chicken tikka katsu curry (Wagamama and my local Indian combine); and the Ledoner (Leon's superfood salad in a doner kebab). Yum.
Reuse content