The creative type with whom I felt the most sympathy in the first week of 2016 was a 36-year-old Glasgow resident named Ellie Harrison. 
I will happily confess to not knowing anything about her activities until references to the controversy in which she is currently embroiled started to appear in the newspapers a few days ago, but that does not lessen the extent of my fellow feeling or the rush of craft solidarity that the case seemed instantly to inspire. For Ms Harrison, an artist who has just embarked on a year-long project in which she will not leave the confines of Scotland's largest city, barring ill-health or the death of a close relative or friend, has been accused of taking part in a "poverty safari".
And why so? Well, news of this "action research project/durational performance", booked to investigate the consequences of city-bound sequestration on career, social life, family ties and mental health, first appeared on a Facebook page accompanied by a somewhat stereotypical image of greasy chips. 
Worse, the study has been named "The Glasgow Effect" thereby invoking a phrase often used to describe the poorer health and lower life expectancy of Glaswegians compared with those from other parts of the UK. Worse even than this, perhaps, is that Harrison has been given £15,000 of taxpayers' money to finance the undertaking in the form of a grant from Creative Scotland.
Social media, naturally, found this irresistible. One of the more temperate comments was filed by Ellie Koepplinger, who observed: "I've lived here all my life, and I've found that many of my peers have never left the Greater Glasgow area. I'm not sure what this project attempts to achieve." Ms Koepplinger professed herself "shocked" that the first artefact that the artist associated with living in Greater Glasgow for a year was a plate of chips and added: "Our culture is so much more than that. I don't believe you need £15k to see that."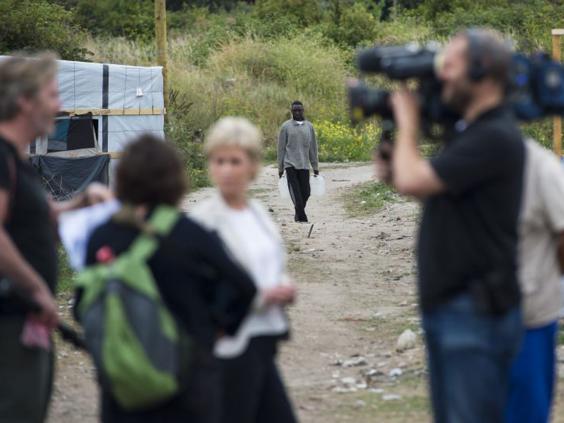 A Creative Scotland spokeswoman described the object of its largesse as a "recognised artist" with a master's degree from Glasgow School of Art.
In Harrison's immediate defence, it should be pointed out that she has apparently lived and studied in Glasgow for nearly eight years, and can be presumed to know at least a little about the environment whose psycho-geography she now intends to map. And if, as Ms Koepplinger concedes, many people who live in Greater Glasgow have never left it, then surely this is a phenomenon worth investigating, even if the reason for this habit of staying put turns out to be poverty or straightforward inanition. The "ordinary boys" of the Morrissey song, who are "happy going nowhere", are a sociologists' dream merely because of their tethering to a landscape from which they won't or can't abscond.
As for the accusation that  Harrison, by taking Government money and posting a picture of a plate of chips, is somehow launching herself on a "poverty safari", then it is worth pointing out that this complaint has not only been levelled at artists for upwards of 200 years, but that the argument attached to its framing is, from the artist's point of view, quite unwinnable. Choose not to study the effects of poverty and deprivation and you are ignoring the artist's manifest duty of taking stock of the world outside the window. Go and have a look, and whatever the sincerity of your response, the length of your stay or the nature of your techniques, you will doubtless be accused of "voyeurism" or, worse, "exploiting human misery".
However unfair this double assault, it is, at the same time, rare for an artist to emerge out of one of these engagements with his, or her, integrity entirely intact. Take, for example, the case of John Steinbeck's celebrated Depression-era novel The Grapes of Wrath (1939), which tracks the flight of a family of ground-down Oklahoma sharecroppers to California – promoted to them as the American Dream in excelsis, but in reality a kind of charnel house of misery and exploitation. It is a work of something very near genius, which had the additional effect of alerting thousands of Americans to a tragedy being enacted on their own doorstep, and yet Steinbeck's biographers have noted that the author, while certainly familiar with the deprivation he described, robbed much of the personal detail from research notes compiled by a US government employee and shared with him by her superior.
Culture news in pictures
Culture news in pictures
1/30 24 June 2016

US artist Joan Jonas poses during the presentation of her exhibition 'Joan Jonas: Stream or River. Flight or Pattern' at the Bitin Foundation in Santander, northern Spain. The display featuring experimental film and video-installation of pioneering Jonas will be open to the public from 25 June to 16 October 2016

EPA

2/30 23 June 2016

Evie Ferris and Georgia Scott-Hunter, Artists of The Australian Ballet next to one of Edgar Degas' iconic ballet dancer paintings 'Dancer with Bouquets' during the media preview for the 'Degas: A New Vision' exhibition at National Gallery of Victoria in Melbourne, Australia. The exhibition will run from 24 June to 18 September as part of the Melbourne Winter Masterpieces series

Getty Images

3/30 22 June 2016

Figures of characters from the comic series 'Uncle Walt' by US cartoonist Frank King are on display in the exhibition 'Pioneers of the Comic Strip. A different Avant-Garde' at the Schirn Kunsthalle museum in Frankfurt am Main, Germany. The exhibition that features the works of six primarily US illustrators created between 1905 and 1940, runs from 23 June 2016 to 18 September 2016

EPA

4/30 21 June 2016

(L-R) Actors Jonathan Holmes, Paul Moniz de Sa, Daniel Bacon, Chris Gibbs, Jemaine Clement, Penelope Wilton, Mark Rylance, Ruby Barnhill, Bill Hader, Rebecca Hall and Rafe Spall arrive on the red carpet for the US premiere of Disney's "The BFG," directed and produced by Steven Spielberg. A giant sized crowd lined the streets of Hollywood Boulevard to see stars arrive at the El Capitan Theatre

Getty Images for Disney

5/30 20 June 2016

Tony Bennett attends as the Friars Club Honors Tony Bennett With The Entertainment Icon Award - Arrivals at New York Sheraton Hotel & Tower in New York City

Getty Images

6/30 19 June 2016

A woman walks in front of the paintings 'Without title' (1960), left, and 'Come closer' (1960), right, during the opening of the exhibition 'Xanti Schawinsky - From the Bauhaus into the World' in Magdeburg, Germany. The exhibition starts on 21 June and lasts until 25 September

AP

7/30 18 June 2016

Recording artist Johnny Bond (L) and Van McCann of Catfish and the Bottlemen perform onstage at Firefly Music Festival in Dover

Getty Images for Firefly

8/30 17 June 2016

Students from both the Richmond and Covent Garden schools perform for Prince Charles, Prince of Wales, in his role as President of The Royal Ballet, as he visits The Royal Ballet School, White Lodge campus in Richmond Park in London

Getty Images

9/30 16 June 2016

A part of the installation 'The Floating Piers' by Bulgarian-born artist Christo Vladimirov Yavachev known as Christo is seen on the Lake Iseo, northern Italy

REUTERS

10/30 15 June 2016

A unique outdoor gallery has been revealed in Hampstead Heath, to mark the return of the Affordable Art Fair in London. The colourful 'running gallery' previewed seven of the artworks going on show at the fair this week from 16 – 19 June. These works, along with thousands more original pieces will be going on sale as the fair opens – all priced between £100 - £5,000

Oliver Dixon/Imagewise

11/30 13 June 2016

The artwork 'Accumulation: Searching for Destination' (2014-2016) by Japanese artist Chiharu Shiota is on display at the show Unlimited in the context of the international art show in Basel, Switzerland. Unlimited is Art Basel's exhibition platform for projects that transcend the limitations of a classical art-show stand, including out-sized sculpture and paintings, video projections, large-scale installations, and live performances. Unlimited is curated by New York-based curator Gianni Jetzer. The Art Basel exhibition is open to the public from 16 to 19 June

EPA

12/30 12 June 2016

A costumed artist performs with fire during International Kiev Fire Fest show. Teams from Greece, Belarus, Lithuania, Slovakia, USA, Czech Republic, Scotland and Ukraine, take part with their fire-shows in the two-day festival in Kiev

Getty Images

13/30 14 June 2016

A man leaves his house as anotherone walks past murals painted as part of a program of the municipality that aims at rescueing public spaces of the historical center in Mexico City. The murals were made on shops' metallic shutters

AFP/Getty Images

14/30 11 June 2016

People look at an art installation named "Fog Assembly" by Danish artist Olafur Eliasson in the castle of Versailles, near Paris

Getty Images

15/30 10 June 2016

Tomatoes float in an aquarium which is part of an artwork entitled 'Something that Floats/Something that sinks' by Japanese artist Shimabuku during the 13th Triennial of smale-scale sculpture in Fellbach, Germany. The exhibition runs from 11 June until 2 October

EPA

16/30 9 June 2016

Swiss artist, Olaf Breuning, stands in front of his artwork 'Text Butt' (2015) in the NRW-Forum in Duesseldorf, Germany. The retrospective can be seen in Duesseldorf from 11 June until 21 August

EPA

17/30 8 June 2016

An artwork entitled 'Hang it all' by Colombian artist Gabriel Sierra is seen during the exhibition 'Under the Same Sun: Art From Latin America Today' at the South London Gallery. The gallery is the final venue on the exhibitionís international tour, following the Guggenheim Museum, New York in June 2014 and the Museo Jumex, Mexico City in November 2015

EPA

18/30 7 June 2016

An interior shows British artist Michael Landy's artworks in the exhibition 'Michael Landy. Out of Order' at the Museum Tinguely in Basel, Switzerland. Landy is one of the Young British Artists (YBAs) generation that emerged in London in the 1990s. The exhibition runs from 8 June to 25 September

EPA

19/30 6 June 2016

A Banksy mural is left painted on the side of one of the classrooms at Bridge Farm Primary in Bristol. The 14ft piece, showing a child with a stick chasing a burning tyre, was discovered at the school along with a letter to the caretaker and was said to be a thank you by the elusive artist after the school recently named a house after him

Getty Images

20/30 5 June 2016

More than 6,000 Colombians pose in the nude for American art photographer Spencer Tunick at Bolivar Square in Bogota. Tunick, famous for his pictures of huge crowds of naked people, convinced more than 6,000 Colombians to strip down in Bogota's main public square - all in the name of peace

Getty Images

21/30 4 June 2016

Bulgarian artist Christo poses in front of the monumental "Mastaba" art work at the Maeght Foundation (Fondation Maeght) on the opening day of the exibition in Saint-Paul, southeastern France. The exibition takes place from 6 June to 27 November

Getty Images

22/30 3 June 2016

Dutch King Willem-Alexander attents the opening of the SONSBEEK '16: transAction, an international contemporary art exhibition in Arnhem, The Netherlands

EPA

23/30 2 June 2016

A sculpture by Colombian artist Fernando Botero is displayed during the opening of an exhibition entitled 'Botero in Hong Kong' at Central district. The outdoor public art installation showcases nine monumental sculptures by Botero from 3 June to 14 August

EPA

24/30 1 June 2016

Everything by my side, a theatrical performance that sees actors in white beds whisper to individual audience members, created by Argentinian artist Fernando Rubio, is unveiled as it makes its UK debut at Canary Wharf in London. Free to the public from 1-3 June. Everything by my side is presented by LIFT, a London-wide festival of international performance and it is the first time the work has been shown since New York City in 2014

PA

25/30 31 May 2016

Visitors look at the painting 'The Unequal Marriage' (1862) by Russian artist Vasili Pukirev during the exhibition 'The Secrets of Old Paintings' at the Tretyakov Gallery in Moscow, Russia. The exhibition is open from 1 June to 27 August as part of the project 'The Tretyakov Gallery opens its store rooms'

EPA

26/30 30 May 2016

The view of an art installation by the artist group Wanda Barcelona, which is made of 8,000 sheets of A0 paper at the 'Drupa' print media trade fair in Duesseldorf, Germany. Drupa, the world's largest trade fair for print media, takes place from 31 May until 10 June 2016 in Duesseldorf

EPA

27/30 29 May 2016

Musician Alice Cooper and Johnny Depp of Hollywood Vampires perform onstage at Hessentags-Arena during the 56th Hessentag in Herborn, Germany

Getty Images

28/30 28 May 2016

Bosnian artist Vedad Trbonja stands in front of the mural painting of David Bowie during the unveiling ceremony in Sarajevo. The mural is a result of a four-month work of a Sarajevo's group of artists led by Vedad Trbonja. According to its creators, this is the largest mural in the world, dedicated to British rock legend, David Bowie

Getty Images

29/30 27 May 2016

An image of an indigenous Australian man is projected onto the sails of the Sydney Opera House during the opening night of the annual Vivid Sydney light festival in Sydney

Reuters

30/30 26 May 2016

A woman walks on steps lined with plastic cups, an art project of four college students, in Wuhan, China

Reuters
Does that make Steinbeck's mid-1930s trips down Route 66 and his cruises around the Bakersfield area a poverty safari? Or does the impact of his reportage cancel out the great authorial crime of not acknowledging your sources? 
The same dilemma hangs over Charles Dickens's pursuits of mid-19th-century London lowlife, which both drew attention to social evils, which the majority of Victorians were disposed to overlook, while offering a reliable source of material, and ultimately income, for the writer. And it will presumably have occurred to the photographer or essayist who turns up at a Calais refugee camp – that queer feeling that nearly every writer or painter experiences once in a while at the realisation that moral outrage is surprisingly easy to monetise.
Although there had been many an outlier – Jack London's People of the Abyss (1903), say, or W H Davies's The Autobiography of a Super-Tramp (1908), the golden age of the British poverty safari – if that is what it was – came in the 1930s, when, as a critic once waggishly put it, you could scarcely throw a stone outside a pit-head without hitting a journalist engaged on a story about the plight of the unemployed miner. It was the age of J B Priestley's English Journey (1934), of George Orwell's The Road to Wigan Pier (1937) or H W Massingham's I Took Off My Tie (1936), which follows its well-bred hero into the depths of the landlord-loathing East End.
The curious aspect of many of these investigations is the relative confusion of motive. To one or two scholars, Orwell's tour of the poverty-stricken North of England was a significant milestone on his journey to socialism, but much of the evidence suggests that when he set out Orwell was merely a journalist in search of saleable copy and barely knew what the Labour Party was. There were other writers for whom the implications of the task that they had set themselves eventually became too uncomfortable to be borne.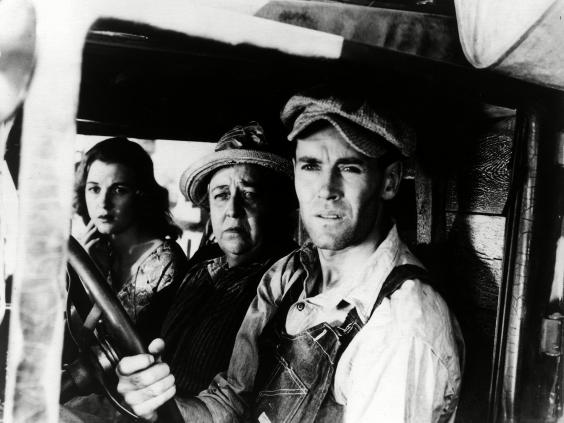 Beverley Nichols, for example, who announced in 1933 that he was to spend several weeks in Glasgow researching the conditions of the unemployed, lasted 10 days in his tenement lodgings before booking himself into a hotel, the reason being, his biographer tells us, "that he found it impossible to articulate his anger and despair in a way that would result in action".
There are interesting parallels here with Harrison, for Nichols, too, was accused of being a poverty tourist and told by one Scottish newspaper that, for any good to come of them, his researches would need several years rather than several weeks. 
What is the non-Glaswegian to feel about this "action research project" and its government funding? My own view is that, even in an age of austerity, so much public money is thrown away by the state that £15,000 to an artist is the smallest of small beer. 
Meanwhile, it's a fact that Harrison has managed to annoy many people. In an age where most art attracts only the most negligible response from its potential patrons, this can only be a good thing.