The creative type with whom I felt the most sympathy in the first week of 2016 was a 36-year-old Glasgow resident named Ellie Harrison. 
I will happily confess to not knowing anything about her activities until references to the controversy in which she is currently embroiled started to appear in the newspapers a few days ago, but that does not lessen the extent of my fellow feeling or the rush of craft solidarity that the case seemed instantly to inspire. For Ms Harrison, an artist who has just embarked on a year-long project in which she will not leave the confines of Scotland's largest city, barring ill-health or the death of a close relative or friend, has been accused of taking part in a "poverty safari".
And why so? Well, news of this "action research project/durational performance", booked to investigate the consequences of city-bound sequestration on career, social life, family ties and mental health, first appeared on a Facebook page accompanied by a somewhat stereotypical image of greasy chips. 
Worse, the study has been named "The Glasgow Effect" thereby invoking a phrase often used to describe the poorer health and lower life expectancy of Glaswegians compared with those from other parts of the UK. Worse even than this, perhaps, is that Harrison has been given £15,000 of taxpayers' money to finance the undertaking in the form of a grant from Creative Scotland.
Social media, naturally, found this irresistible. One of the more temperate comments was filed by Ellie Koepplinger, who observed: "I've lived here all my life, and I've found that many of my peers have never left the Greater Glasgow area. I'm not sure what this project attempts to achieve." Ms Koepplinger professed herself "shocked" that the first artefact that the artist associated with living in Greater Glasgow for a year was a plate of chips and added: "Our culture is so much more than that. I don't believe you need £15k to see that."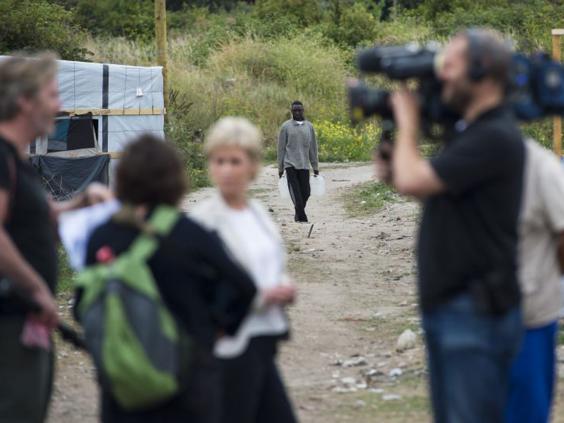 A Creative Scotland spokeswoman described the object of its largesse as a "recognised artist" with a master's degree from Glasgow School of Art.
In Harrison's immediate defence, it should be pointed out that she has apparently lived and studied in Glasgow for nearly eight years, and can be presumed to know at least a little about the environment whose psycho-geography she now intends to map. And if, as Ms Koepplinger concedes, many people who live in Greater Glasgow have never left it, then surely this is a phenomenon worth investigating, even if the reason for this habit of staying put turns out to be poverty or straightforward inanition. The "ordinary boys" of the Morrissey song, who are "happy going nowhere", are a sociologists' dream merely because of their tethering to a landscape from which they won't or can't abscond.
As for the accusation that  Harrison, by taking Government money and posting a picture of a plate of chips, is somehow launching herself on a "poverty safari", then it is worth pointing out that this complaint has not only been levelled at artists for upwards of 200 years, but that the argument attached to its framing is, from the artist's point of view, quite unwinnable. Choose not to study the effects of poverty and deprivation and you are ignoring the artist's manifest duty of taking stock of the world outside the window. Go and have a look, and whatever the sincerity of your response, the length of your stay or the nature of your techniques, you will doubtless be accused of "voyeurism" or, worse, "exploiting human misery".
However unfair this double assault, it is, at the same time, rare for an artist to emerge out of one of these engagements with his, or her, integrity entirely intact. Take, for example, the case of John Steinbeck's celebrated Depression-era novel The Grapes of Wrath (1939), which tracks the flight of a family of ground-down Oklahoma sharecroppers to California – promoted to them as the American Dream in excelsis, but in reality a kind of charnel house of misery and exploitation. It is a work of something very near genius, which had the additional effect of alerting thousands of Americans to a tragedy being enacted on their own doorstep, and yet Steinbeck's biographers have noted that the author, while certainly familiar with the deprivation he described, robbed much of the personal detail from research notes compiled by a US government employee and shared with him by her superior.
Culture news in pictures
Culture news in pictures
1/30 27 May 2016

An image of an indigenous Australian man is projected onto the sails of the Sydney Opera House during the opening night of the annual Vivid Sydney light festival in Sydney

Reuters

2/30 26 May 2016

A woman walks on steps lined with plastic cups, an art project of four college students, in Wuhan, China

Reuters

3/30 25 May 2016

A view of the Pyramid of the Louvre museum covered with a gigantic black and white trompe l'oeil photo of the Louvre building by French artist JR in Paris. The exhibition 'Contemporary art JR at the Louvre' runs from 25 May to 27 June

EPA

4/30 24 May 2016

Artist paints a reproduction of one of the vincent Van gogh's painting for the 'Loving Vincent' film in Wroclaw, Poland. 'Loving Vincent', the world's first fully painted animation feature film, will be about the life and death of the Dutch famous painter Vincent van Gogh

EPA

5/30 23 May 2016

John Oliver, Jimmy Fallon and Jennifer Lawrence during a taping of "The Tonight Show Starring Jimmy Fallon" in New York City

Getty Images

6/30 22 May 2016

French Moroccan director Houda Benyamina (C) poses with the Camera d'Or next to actresses Jisca Kalvanda (L), Oulaya Amamra (2ndL) and Deborah Lukumuena (R) at the Palme D'Or Winner Photocall during the 69th annual Cannes Film Festival

Getty Images

7/30 21 May 2016

Swedish artist Andreas Englund signs one of his murals at the Urban Nation museum for urban contemporary art, in Berlin

Getty Images

8/30 20 May 2016

(L-R) Autor Tom Brokaw, Legion of Honor's Grand Chancellor General Jean-Louis Georgelin, Actor Tom Hanks, Ambassador of USA in France, Jane D. Hartley and Doctor Gordon "Nick" Mueller attend Tom Hanks, Tom Brokaw & Gordon "Nick" Mueller receive the Legion d'Honneur Medal at Palais de la Legion d'Honneur in Paris

Getty Images

9/30 19 May 2016

Visitors study work by Tod Papageorge in the gallery areas at the "Photo London 2016" event at Somerset House in central London. Featuring work from some of the world's most respected photographers, the event is aiming to put London on the map as the global city of photography

Getty Images

10/30 18 May 2016

A view of the building that will house planned Urban Nation - Museum for Urban Contemporary Art in Berlin. The street art museum is scheduled to open in 2017

EPA

11/30 17 May 2016

Kate Morais looks at the 'Colossal statues of a king and a queen' (283-246 BC) - which are reflected in a display cabinet glass - which stand over five meters tall during a preview of the 'Sunken Cities: Egypt's Lost Worlds' exhibition at the British Museum in London. This is the museum's first large scale exhibition of underwater archaeological finds and tells the story of two lost Egyptian cities and their recent discoveries beneath the Mediterranean, excavated off the coast of Egypt near Alexandria between 1996 and 2012

Getty Images

12/30 16 May 2016

Kurt Cobain's Univox electric guitar played and destroyed by Cobain at Nirvana's 13 July 1989 concert at Maxwell's in Hoboken, New Jersey is displayed during Julien's Auction Music Icons Press Exhibition at Hard Rock Cafe, Times Square in New York City

Getty Images

13/30 15 May 2016

Cast of the "From The Land Of The Moon (Mal De Pierres)" attend the premiere during the 69th annual Cannes Film Festival at the Palais des Festivals

Getty Images

14/30 14 May 2016

Jamala representing Ukraine with the song "1944" celebrates with the trophy after winning the final of the Eurovision Song Contest 2016 Grand Final in Stockholm

Getty Images

15/30 13 May 2016

A mural on a restaurant wall depicting US Presidential hopeful Donald Trump and Russian President Vladimir Putin greeting each other with a kiss in the Lithuanian capital Vilnius. Kestutis Girnius, associate professor of the Institute of International Relations and Political Science in Vilnius university, said: "This graffiti expresses the fear of some Lithuanians that Donald Trump is likely to kowtow to Vladimir Putin and be indifferent to Lithuanias security concerns. Trump has notoriously stated that Putin is a strong leader, and that NATO is obsolete and expensive"

Getty Images

16/30 12 May 2016

People visit the artwork titled Seven Magic Mountains by artist Ugo Rondinone, near Jean, Nevada. The artwork was recently completed in the desert south of Las Vegas

AP

17/30 11 May 2016

Justin Timberlake attends the "Trolls" Photocall during The 69th Annual Cannes Film Festival

Getty Images

18/30 10 May 2016

Curator Ben Russell poses with a 2.4 meter robot called Cygan, built in 1957, on display at the Science Museum before announcing a new robot exhibition for 2017

Getty Images

19/30 9 May 2016

A Palestinian artist paints a graffiti on a wall of the United Nations school of Beit Hanun, in the northern Gaza Strip

Getty Images

20/30 8 May 2016

Jon Snow collects the award for best news coverage on behalf of Channel 4 during the House of Fraser BAFTA TV Awards 2016 at the Royal Festival Hall in London

PA

21/30 7 May 2016

Illustration View of the 'Empires' exhibition of Huang Yong Ping as part of Monumenta 2016 to Grand Palais from 8 May till 18 June 2016

Getty Images

22/30 6 May 2016

People, including Russian servicemen, attend a concert of Mariinsky Theatre in the amphitheatre of the Syrian city of Palmyra, Syria

Reuters

23/30 5 May 2016

A child looks at an artwork titled 'Bi-lateral Relations' by Uruguay artists Fernando Foglino and Valentina Cardellino during the Latin America and Caribbean Art Festival Visual Art Exhibition 2016 at the World Art Museum of the China Millennium Monument in Beijing. The exhibition runs until 26 May, and is part of joint activities to mark the China-Latin America and Caribbean Cultural Exchange Year

EPA

24/30 4 May 2016

(L-R) David Furnish, Lady Gaga and Macy's CEO Terry J. Lundgren attend Love Bravery by Lady Gaga and Elton John Launch at Macy's Herald Square in New York City

Getty Images

25/30 3 May 2016

The Hofburg palace is illuminated by a projection of Viennese artist Viktoria Coeln for the project Dystopia Eutopia in Vienna, Austria

AP

26/30 2 May 2016

A visitor looks at paintings by Yemeni female artists displayed at a gallery during an exhibition entitled Women Creativity for Peace in the capital Sanaa

Getty Images

27/30 1 May 2016

A man looks at an art piece during the Oshtoora festival in an open desert north Fayoum, Egypt. Oshtoora festival, or "A temporary sate," is held only once a year in a different locations within Egypt. The festival is based on expression of music, arts, and cultures in an open natural environment

AP

28/30 30 April 2016

Actress Lupita Nyong'o attends "Eclipsed" To Launch A Dedications Series In Honor Of Abducted Chibok Girls Of Northern Nigeria at Golden Theatre in New York

Getty Images

29/30 29 April 2016

Kabuki actor Shido Nakamura (in red) performs in a final dress rehearsal for the kabuki theatre show 'Hanakurabe Senbonzakura' in Tokyo, Japan. The latest digital technology kabuki theatre piece 'Hanakurabe Senbonzakura' is part of the Niconico Chokaigi festival in Tokyo. The festival was organized by video website Niconico, combining Kabuki, a traditional Japanese theatre art and cutting edge animation technology, co-starring kabuki superstar Shidou Nakamura and the popular virtual idol Hatsune Miku

Getty Images

30/30 28 April 2016

Members of the Australian ballet perform in the scene from "Scent of the Love" during the dress rehearsal for the national premiere of Symphony in C that comprises of five short ballet works at the Opera House in Sydney

Getty Images
Does that make Steinbeck's mid-1930s trips down Route 66 and his cruises around the Bakersfield area a poverty safari? Or does the impact of his reportage cancel out the great authorial crime of not acknowledging your sources? 
The same dilemma hangs over Charles Dickens's pursuits of mid-19th-century London lowlife, which both drew attention to social evils, which the majority of Victorians were disposed to overlook, while offering a reliable source of material, and ultimately income, for the writer. And it will presumably have occurred to the photographer or essayist who turns up at a Calais refugee camp – that queer feeling that nearly every writer or painter experiences once in a while at the realisation that moral outrage is surprisingly easy to monetise.
Although there had been many an outlier – Jack London's People of the Abyss (1903), say, or W H Davies's The Autobiography of a Super-Tramp (1908), the golden age of the British poverty safari – if that is what it was – came in the 1930s, when, as a critic once waggishly put it, you could scarcely throw a stone outside a pit-head without hitting a journalist engaged on a story about the plight of the unemployed miner. It was the age of J B Priestley's English Journey (1934), of George Orwell's The Road to Wigan Pier (1937) or H W Massingham's I Took Off My Tie (1936), which follows its well-bred hero into the depths of the landlord-loathing East End.
The curious aspect of many of these investigations is the relative confusion of motive. To one or two scholars, Orwell's tour of the poverty-stricken North of England was a significant milestone on his journey to socialism, but much of the evidence suggests that when he set out Orwell was merely a journalist in search of saleable copy and barely knew what the Labour Party was. There were other writers for whom the implications of the task that they had set themselves eventually became too uncomfortable to be borne.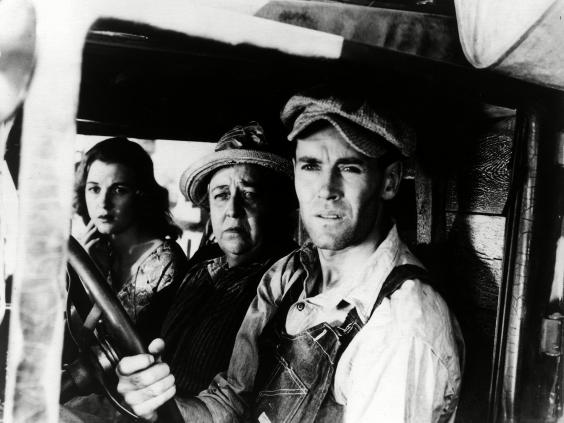 Beverley Nichols, for example, who announced in 1933 that he was to spend several weeks in Glasgow researching the conditions of the unemployed, lasted 10 days in his tenement lodgings before booking himself into a hotel, the reason being, his biographer tells us, "that he found it impossible to articulate his anger and despair in a way that would result in action".
There are interesting parallels here with Harrison, for Nichols, too, was accused of being a poverty tourist and told by one Scottish newspaper that, for any good to come of them, his researches would need several years rather than several weeks. 
What is the non-Glaswegian to feel about this "action research project" and its government funding? My own view is that, even in an age of austerity, so much public money is thrown away by the state that £15,000 to an artist is the smallest of small beer. 
Meanwhile, it's a fact that Harrison has managed to annoy many people. In an age where most art attracts only the most negligible response from its potential patrons, this can only be a good thing.