So here we are. This is the end, beautiful friends, and I have to say I'm angry. Not angry at the end of this title's print version; that's more of a sadness. But angry at all the things that have not been fixed or that have got worse since I wrote my first piece here more than 20 years ago, despite all the people who have appeared in these pages, promising to make them better. 
Angry that successive politicians have broken their promises and our hopes, so that even when the country is in a mess, millions of people just don't bother to vote, believing it won't make any difference. 
Angry that there is so little outcry when a Chancellor uses a sugar tax (which will hit the poor hardest) to sweeten the bitter pill of a Budget that contains more than  £1bn a year in cuts to the care of disabled people who need help to get dressed or go to the loo. 
I'm angry that a cabinet of millionaires persists in telling us we're all in this together. Even Iain Duncan Smith, architect of chaos and misery in his welfare reforms, doesn't believe that any more, according to his surprise resignation letter. When even IDS says the cuts to benefits are too cruel, you know they really are too cruel. 
A million people a year are forced to use food banks to feed themselves and their children. Nearly five million live in food poverty. 
I'm angry that we've let things get so bad. Angry that so much of it is unnecessary. 
Ceceline, a mother of two I met just before Christmas, happened to write a number in the wrong place on a form. The £70 a week with which she feeds and clothes herself, her son and her daughter was stopped without warning for a month, driving her to the brink of despair. There are so many stories like that: nearly half of all food bank clients are there because of failures in the system. 
I'm angry that our Government has so obviously lost all sense of compassion. Angry that we tax people for daring to have a second bedroom, even if they care for a severely disabled partner and need to sleep in a separate bed sometimes, to get some rest.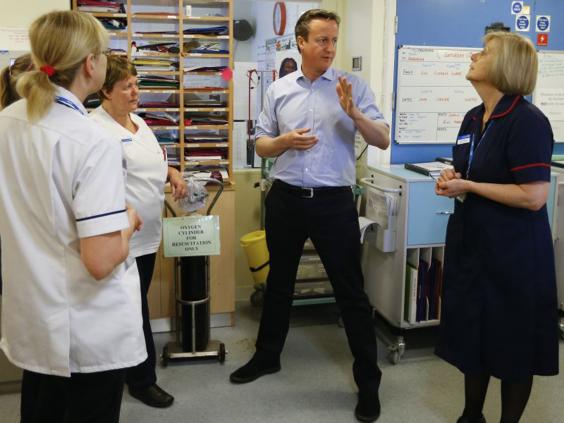 Angry that these life-changing, misery-inducing decisions are made by ministers with multiple bedrooms, second homes and staff. 
Anger is not all I feel right now, by any means, but it's a good start. 
I'm angry that junior doctors have to strike. Angry that hospitals still have to warn people off coming to overstretched accident and emergency departments, as Wigan has just done for the third time in a fortnight. Angry at the break-up of a health service that has cared for successive prime ministers' children. 
This is personal. David Cameron swore the NHS was safe in his hands when I sat in his kitchen for the IoS a decade ago. He talked about his debt to the doctors and nurses who cared for his son Ivan. Yet here we are on the other side of one catastrophic initiative after another, with health workers in revolt. 
Tamal Ray, a junior doctor, says: "For the first time in my career, I can see real unity among my colleagues. Our eyes have been opened to the subtle dismantling of a healthcare system we believe in and this has inspired a movement for change."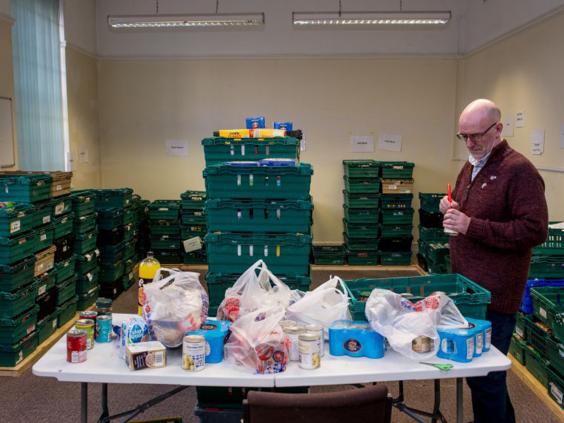 He's hopeful. I'm angry that it has come to this; that we live in a sick, unjust society, after all the fine talk. Angry, too, that the gap between us is getting wider. Angry that a short walk across London takes you from a £300m house in a ward where the average income is £100,000 to another where people are living on £13,000 a year and the life expectancy of a man is 30 years shorter. 
Angry that the billionaires who own such fancy houses live here, play here but pay no tax here at all. 
Angry that on match days across the nation, footballers earning astronomic sums are served by waiters, stewards and cleaners on less than the living wage. And angry that friends who burn with a passion for fairness go weak at the knees when it comes to the (once) beautiful game.  They turn a blind eye to the riches, the excesses of their heroes and the utter disconnection between the players and the communities in whose name they play. 
I'm angry that we have become a nation that will let you in if you're loaded, but will stick you in a detention centre if you happen to be poor, sick or in need of asylum. I saw that for myself in Yarl's Wood, where a woman from Sri Lanka tried to tell me her story, her mind fractured by the pressure of being held there for so long without trial or explanation. It's inhumane. 
This is not a party political broadcast: the current situation is the result of deals done by the Liberal Democrats and the Labour Party as much as the Tories. We fell in turn for Maggie, Tony and Nick, like dizzy new lovers, and were let down every time. 
UK news in pictures
UK news in pictures
1/30 26 September 2016

Labour Leader Jeremy Corbyn talks with Shadow Chancellor John McDonnell during the Labour Party Conference in Liverpool

Getty Images

2/30 25 September 2016

A young pearly princess (2R) looks toward her aunt Charlotte Bennett (L), the Pearly Princess of Woolwich, during the Pearly Kings and Queens Harvest Festival service at Guildhall in the City of London. Pearly kings and queens are a working-class charitable tradition in London. The "pearly" tradition was started by a 19th century street sweeper who decorated his suit with "pearl" buttons to draw attention to his charity fund raising activities. Since then many groups and associations were formed to carry forward the charitable "pearly" tradition with each London borough having its own pearly king or queen to act as a focal point for fund raising and charitable giving. The harvest festival celebrates the autumn harvest and is a major date in the pearly calendar

AFP/Getty Images

3/30 25 September 2016

Victorian re-enactors Vicky and Keith Biddlecombe arrive at the Guildhall for the Pearly Kings and Queens Harvest Festival in the City of London

AFP/Getty Images

4/30 25 September 2016

Participants in the annual North East Skinny Dip run into the sea at Druridge Bay. About 500 people swam naked in the North Sea in aid of charity

REUTERS

5/30 24 September 2016

A Manchester United fan embraces the side of Old Trafford stadium ahead of the English Premier League football match between Manchester United and Leicester City at Old Trafford in Manchester

AFP/Getty Images

6/30 23 September 2016

Fiona MacKeown, the mother of murdered British schoolgirl Scarlett Keeling, is escorted as she leaves the Childrens Court in Panaji. A court in India cleared two men accused of the rape and homicide of 15-year-old British schoolgirl Scarlett Keeling whose bruised and semi-nude body was found on a Goa beach eight years ago. Friends and relatives of the two accused, Samson D'Souza and Placido Carvalho, cheered as the verdict was read out in the state capital Panaji

AFP/Getty Images

7/30 22 September 2016

A stag calls out at Richmond Park in London. Today marks the first day of autumn, also known as the autumn equinox, where night and day are equal

Getty Images

8/30 21 September 2016

An activist adjusts US flag bunting attached to a "Stop Trump" battle bus in London in a campaign run by campaign group Avaaz to mobilise US expatriots in the UK to register to vote in the US presidential election

AFP/Getty Images

9/30 20 September 2016

Prince Harry does 'the dab' with children from the Streetsport initiative during a visit to Robert Gordon University in Aberdeen, Scotland

10/30 19 September 2016

Some 2500 life jackets worn by refugees who made the sea crossing from Turkey to the Greek island of Chios are displayed in what the organisers called a "Lifejacket Graveyard" in Parliament Square, London, backdropped by the Houses of Parliament. The display was organised by Snappin' Turtle Productions and supported by refugee charities to coincide with the first ever United Nations Summit for Refugees and Migrants taking place in New York

AP

11/30 18 September 2016

The Reverend Stephen Mason (L) mounts a horse before leading a church service during the Hyde Park Horseman's Sunday in London. The 49th annual Hyde Park Horseman's Sunday event sees around 60 horses and riders join a congregation for a church service outside St John's Church in Hyde Park, complete with members of the clergy mounted on horses. The annual event began as a way to raise awareness of the local stables situated along Hyde Park and of working horses in central London

Getty Images

12/30 17 September 2016

Members of the public gather to watch a giant peach as it is moved through the centre of Cardiff as part of a street performance to mark the start of City of the Unexpected, a celebration of the author Roald Dahl in Cardiff. The celebrated author was born in Cardiff 100 years ago this month and to celebrate the Welsh capital is hosting a series of events this weekend

Getty Images

13/30 16 September 2016

Judges manouvere giant cabbages to be weighed in the Giant Vegetable Competition on the first day of the Harrogate Autumn Flower Show at the Great Yorkshire Showground, in Harrogate

AFP/Getty Images

14/30 15 September 2016

NCP is renaming one of its carparks to the Sarah multi-Storey Car Park to honour the sporting achievement of one of Britain's true #superhumans after her record breaking endeavours at the Paralympic Games in Rio

15/30 14 September 2016

Swimmers enjoy an early morning dip shortly before sunrise in the Serpentine in Hyde Park in London. Areas in the South East of England continue to enjoy seasonable weather

Getty Images

16/30 13 September 2016

British Labour party Leader Jeremy Corbyn stands with campaigners outside the Houses of Parliament in central London, during a protest calling for an inquiry into the Battle of Orgreave and the policing of the miners strikes. The campaigners are calling for an inquiry into the way that police handled events outside the Orgreave coking plant, near Sheffield, north-east England, in 1984

AFP/Getty Images

17/30 12 September 2016

President of the Zoroastrian Trust Funds of Europe Malcolm Deboo addresses guests during an appeal by senior faith representatives at the Liberal Jewish Synagogue for more action to be taken by the Government on the issue of refugees, in London. Over 200 leaders of the UK's major religions and faiths have signed a letter to British Prime Minister Theresa May, asking to unblock the rules that currently prevent families from being reunited

Getty Images

18/30 11 September 2016

Athletes enter the water at the swim start during Ironman Weymouth in Weymouth

Getty Images

19/30 11 September 2016

People dressed in vintage clothes attend the Goodwood Revival at Goodwood in Chichester

Getty Images

20/30 10 September 2016

Artem Silchenko of Russia dives from the 27.5 metre platform at the Blue Lagoon during the sixth stop of the Red Bull Cliff Diving World Series, Pembrokeshire, Wales

Red Bull via Getty Images

21/30 10 September 2016

Debutantes and their escorts rehearse ahead of the Queen Charlotte's Ball at 'One Whitehall Place, The Royal Horseguards Hotel' in London. Queen Charlotte's Ball is the pinnacle event in the London Season. The London Season is rich in history and was formed over two hundred years ago when the custom of returning to London at the end of the hunting season was celebrated with glittering balls and high society events. The modern group of meticulously selected debutantes continue the tradition and celebrate their year of charity fund raising, etiquette classes and debut at The Queen Charlotte's Ball

Getty Images

22/30 9 September 2016

Farmers buy and sell at Kelso Ram Sale in Kelso, Scotland. Kelso is the biggest on day sale of Rams in the world, with between five and six hundred consignors attending the event, which dates back to 1836. 5,145 rams will be sold today and last year's sale total reached over two and a half million pounds, with the average ram fetching £610. The last few years has seen rams being exported to countries including Eire, Germany and Holland

Getty Images

23/30 8 September 2016

Britain's Prime Minister Theresa May (L) greets European Council President Donald Tusk in Downing Street in London

REUTERS

24/30 7 September 2016

The tower of Grain Power Chimney comes down in Isle of Grain. The 244m (801ft) chimney of Grain Power Station, a former oil-fired power station and the second tallest chimney in the UK was demolished by experts Brown and Mason at 11 am

Getty Images

25/30 6 September 2016

'The Faraway Treehouse' in Norwich has been titled the UK's Top Treehouse, as judge and adventurer Steve Backshall has revealed the winner found as part of Center Parcs' nationwide search. The winning treehouse was built by the Jennings' family, from Norwich, as a joint project between dad Matthew and his six-year-old daughter Ruby, who got inspired by an Enid Blyton classic 'The Faraway Treehouse'

PA

26/30 5 September 2016

Runners covered in coloured powder enjoy themselves as they ran through the streets of London during the anticipated mass 'Color Throw'. The Color Run Presented by Skittles is an untimed 5k fun run, aiming to bring together fitness and fun, with the ultimate goal being that participants cross the line with a huge smile on their face

27/30 4 September 2016

A replica of 17th-century London on a barge floating on the river Thames burns in an event to mark the 350th anniversary of the Great Fire of London

AFP/Getty Images

28/30 3 September 2016

Enthusiasts in vintage clothing take a stroll in the rain along Morecambe promenade during Vintage By The Sea event in Morecambe. Vintage By The Sea is a celebration of 20th century design, fashion and entertainment. Now in it's fourth year Vintage By The Sea is hosted in the seaside resort of Morecambe

Getty Images

29/30 2 September 2016

Scottish First Minister Nicola Sturgeon and leader of the Scottish National Party (SNP) speaks at a press conference in Stirling. Sturgeon launched a new survey on independence, saying the Brexit vote had changed the conditions that existed when Scotland voted against secession in 2014

AFP/Getty Images

30/30 1 September 2016

People gather on the beach to take advantage of the fine weather at West Bay in Dorset

Getty Images
I'm angry that the word politician has become synonymous with liar. Angry at the breathtaking cycle of privilege, in which the same well-connected people take turns to pop up and lecture us about how society should be run, without anything ever actually seeming to change. 
Meet Lord Adonis, for example.  His Labour party had 13 years to fix the roads and rails, but now he is the chairman of a Tory-born commission demanding that they be fixed immediately. As if we would not remember. As if we have the memory spans of goldfish. Do we? I'm angry that it seems we do. 
"If the North is to become a powerhouse, it has to be better connected," says Adonis, who could have made that happen years ago.
And here comes his old boss, Tony Blair, with advice about "our destiny" in Europe. The man who took us into a disastrous war in Iraq before floating off into some kind of weird personal fantasy about being president of the world. No thanks Tony, we know where your strategies lead. We don't really want to bomb Berlin. 
Go back to one of your many mansions, in your £27m property portfolio. When a Labour prime minister goes on to become one of the super-rich, there is surely something to get angry about. 
No wonder the Labour Party is still in shock at being seduced by this man. 
But it's time to get over that, learn the lessons of what was good about him and chuck out the bad, ditch the guilt and get a grip, surely? Otherwise the party will keep imploding, keep losing. 
I'm angry that there is no serious opposition left right now, when we need it more than ever, with the Greens a shambles and the Lib Dems all but vanished. The strong voice of the SNP is weakened when it plays hypocritical games such as meddling in the vote over English Sunday trading laws. 
Some people will say all this is sanctimonious. Tough. It also happens to be true.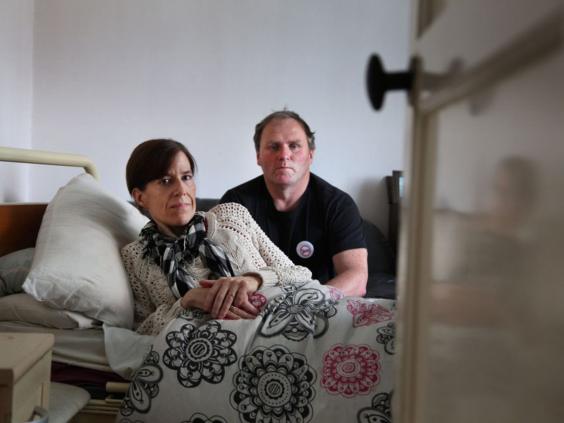 You will have your own reasons to be angry, I'm sure. I'm angry that successive governments have allowed a situation to develop where a whole generation cannot afford to buy and barely to rent. 
Angry that in the lifetime of the IoS we went from supporting the brightest kids from poor backgrounds through college to saddling them with debt. 
I'm proud that The Independent on Sunday was the first to oppose that misguided war and that at least a million of us marched. But I'm angry that the war happened anyway, and that it did what the intelligence services warned it would, turning Iraq into a crucible of terrorism. 
My first piece for the Sindy back in 1993 was an interview with Baroness Nicholson about Amar, the Iraqi Kurdish boy she had adopted to save him from war. They are still being bombed, those children, only now by Turkey. The world has changed a great deal since those days. It feels even more dangerous. Please God don't let the US choose a racist thug as its next president. 
Let's be honest, though. All this anger is draining. And it's not enough. We have to turn away and look for something more positive, in order to go on.
There has been so much to celebrate in our years together. Peace in Northern Ireland, for example, which we almost take for granted now. Great advances in our understanding of the universe around us – gravitational waves, the Higgs boson – and many lives saved by medical science.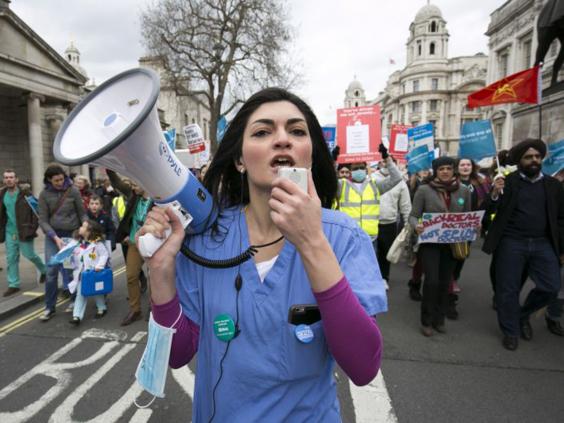 My second piece for The IoS was an interview with the singer Holly Johnson, who came out as having Aids in 1994, when everybody thought it was a death sentence. He has a new song on the Eddie the Eagle soundtrack. I've just heard him on the radio and it made me smile. 
The Olympics were a brief but glorious taste of the kind of happy, inclusive, confident place Britain could be. The Happy, Pink and Rainbow Lists in the IoS have celebrated some of the best of us – the kindest, most generous, most determined, bravest. 
I have met and interviewed so many inspiring people here over time. One of my favourites is Ted Jackson, a middle-aged schoolmaster from Surrey who ran seven marathons in seven days on seven continents last year, from the Antarctic to the African desert and on to Australia.
Ted is not a natural runner. He's short and stocky and doesn't like to train much. But he does want people to know about Overcoming MS, the charity that has helped his wife, Sophie. So he does superhuman things, by strength of will alone. Now he and his son are about to attempt a desert marathon and a transatlantic row together for the same cause. Extraordinary. 
We all have to find ways to keep going, like Ted. Ways of turning our anger at what is happening into a positive energy. Ways to keep believing in and working for fairness and equality. 
Keep demanding more of our representatives and refusing to take no for an answer. Keep speaking truth to power. Keep telling the world about the people and things that make us happy.
That's what we have tried to do on these pages, with your support. And that's what I want to say, really, as our conversation here comes to an end: let's keep getting angry, keep fighting, keep celebrating. What else can we do? 
Thank you. It has been a privilege to write for you here. Let's hope we meet again somewhere. Until then, keep on keeping on. Goodbye.
Reuse content