So here we are. This is the end, beautiful friends, and I have to say I'm angry. Not angry at the end of this title's print version; that's more of a sadness. But angry at all the things that have not been fixed or that have got worse since I wrote my first piece here more than 20 years ago, despite all the people who have appeared in these pages, promising to make them better. 
Angry that successive politicians have broken their promises and our hopes, so that even when the country is in a mess, millions of people just don't bother to vote, believing it won't make any difference. 
Angry that there is so little outcry when a Chancellor uses a sugar tax (which will hit the poor hardest) to sweeten the bitter pill of a Budget that contains more than  £1bn a year in cuts to the care of disabled people who need help to get dressed or go to the loo. 
I'm angry that a cabinet of millionaires persists in telling us we're all in this together. Even Iain Duncan Smith, architect of chaos and misery in his welfare reforms, doesn't believe that any more, according to his surprise resignation letter. When even IDS says the cuts to benefits are too cruel, you know they really are too cruel. 
A million people a year are forced to use food banks to feed themselves and their children. Nearly five million live in food poverty. 
I'm angry that we've let things get so bad. Angry that so much of it is unnecessary. 
Ceceline, a mother of two I met just before Christmas, happened to write a number in the wrong place on a form. The £70 a week with which she feeds and clothes herself, her son and her daughter was stopped without warning for a month, driving her to the brink of despair. There are so many stories like that: nearly half of all food bank clients are there because of failures in the system. 
I'm angry that our Government has so obviously lost all sense of compassion. Angry that we tax people for daring to have a second bedroom, even if they care for a severely disabled partner and need to sleep in a separate bed sometimes, to get some rest.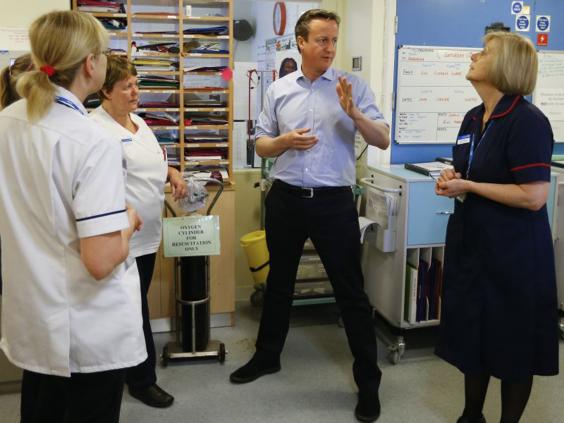 Angry that these life-changing, misery-inducing decisions are made by ministers with multiple bedrooms, second homes and staff. 
Anger is not all I feel right now, by any means, but it's a good start. 
I'm angry that junior doctors have to strike. Angry that hospitals still have to warn people off coming to overstretched accident and emergency departments, as Wigan has just done for the third time in a fortnight. Angry at the break-up of a health service that has cared for successive prime ministers' children. 
This is personal. David Cameron swore the NHS was safe in his hands when I sat in his kitchen for the IoS a decade ago. He talked about his debt to the doctors and nurses who cared for his son Ivan. Yet here we are on the other side of one catastrophic initiative after another, with health workers in revolt. 
Tamal Ray, a junior doctor, says: "For the first time in my career, I can see real unity among my colleagues. Our eyes have been opened to the subtle dismantling of a healthcare system we believe in and this has inspired a movement for change."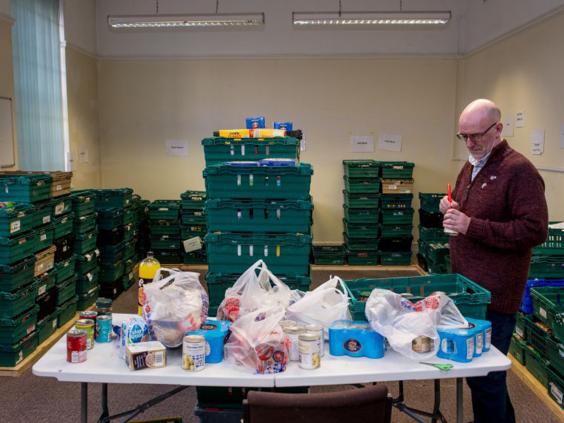 He's hopeful. I'm angry that it has come to this; that we live in a sick, unjust society, after all the fine talk. Angry, too, that the gap between us is getting wider. Angry that a short walk across London takes you from a £300m house in a ward where the average income is £100,000 to another where people are living on £13,000 a year and the life expectancy of a man is 30 years shorter. 
Angry that the billionaires who own such fancy houses live here, play here but pay no tax here at all. 
Angry that on match days across the nation, footballers earning astronomic sums are served by waiters, stewards and cleaners on less than the living wage. And angry that friends who burn with a passion for fairness go weak at the knees when it comes to the (once) beautiful game.  They turn a blind eye to the riches, the excesses of their heroes and the utter disconnection between the players and the communities in whose name they play. 
I'm angry that we have become a nation that will let you in if you're loaded, but will stick you in a detention centre if you happen to be poor, sick or in need of asylum. I saw that for myself in Yarl's Wood, where a woman from Sri Lanka tried to tell me her story, her mind fractured by the pressure of being held there for so long without trial or explanation. It's inhumane. 
This is not a party political broadcast: the current situation is the result of deals done by the Liberal Democrats and the Labour Party as much as the Tories. We fell in turn for Maggie, Tony and Nick, like dizzy new lovers, and were let down every time. 
UK news in pictures
UK news in pictures
1/59 20 July 2017

Defence Secretary Sir Michael Fallon shows off his cufflinks after cutting steel on the first Type 26 frigate at BAE System's Govan Shipyard near Glasgow.

PA

2/59 20 July 2017

Britain's Foreign Secretary Boris Johnson looks at a bipedal humanoid robot Wabian2 at Research Institute for Science and Engineering at Waseda University's Kikuicho Campus in Tokyo

Reuters/Eugene Hoshiko/Pool

3/59 19 July 2017

A damaged road in Coverack, Cornwall, after intense rain caused flash flooding in the coastal village.

PA

4/59 19 July 2017

Prince George holds hands with the Duke and Duchess of Cambridge as they leave Warsaw

PA

5/59 18 July 2017

Scotland's First Minister Nicola Sturgeon during her visit to the site of Aberdeen Harbour's expansion into Nigg Bay

Getty Images

6/59 18 July 2017

Foreign Secretary Boris Johnson arrives at Downing Street for the weekly cabinet meeting

Getty Images

7/59 17 July 2017

Daniel Goodfellow and Tom Daley of Great Britain compete during the Men's Diving 10M Synchro Platform, preliminary round on day four of the Budapest 2017 FINA World Championships on July 17, 2017 in Budapest, Hungary

Getty Images

8/59 17 July 2017

Britain's Foreign Secretary Boris Johnson speaks to the press upon his arrival at the European Council for the Foreign Affairs Council in Brussels

Aurore Belot/AFP/Getty Images

9/59 16 July 2017

Switzerland's Roger Federer holds aloft the winner's trophy after beating Croatia's Marin Cilic in their men's singles final match, during the presentation on the last day of the 2017 Wimbledon Championships at The All England Lawn Tennis Club in Wimbledon, southwest London. Roger Federer won 6-3, 6-1, 6-4.

AFP/Getty Images

10/59 15 July 2017

Garbine Muguruza of Spain celebrates victory with the trophy after the Ladies Singles final against Venus Williams of The United States on day twelve of the Wimbledon Lawn Tennis Championships at the All England Lawn Tennis and Croquet Club at Wimbledon.

Getty

11/59 14 July 2017

The hearse departs St Joseph's Church after the funeral service for six year old Sunderland FC fan, Bradley Lowery on in Hartlepool, England. Bradley was diagnosed with neuroblastoma aged only 18 months. Hundreds of people lined the streets to pay their respects to the Sunderland football supporter who lost his battle with cancer last Friday.

Getty Images

12/59 13 July 2017

The EU chief Brexit negotiator Michel Barnier, right, receives an Arsenal football top from Labour Party leader Jeremy Corbyn prior to a meeting at EU headquarters in Brussels

Olivier Hoslet/AP

13/59 13 July 2017

A blue whale skeleton forms the main exhibit at the Natural History Museum in London. The 126-year-old skeleton, named 'Hope', replaces 'Dippy' the Diplodocus dinosaur as the museum's main exhibit

Rob Stothard/Getty Images

14/59 13 July 2017

Queen Elizabeth II and Prince Philip, Duke of Edinburgh are welcomed to New Scotland Yard by Metropolitan Police commissioner Cressida Dick and Metropolitan Police Acting Commissioner, Craig Mackey

Getty Images

15/59 12 July 2017

Carlos Sainz of Spain and Scuderia Toro Rosso driving the Scuderia Toro Rosso STR8 during F1 Live London at Trafalgar Square in London

Mark Thompson/Getty Images

16/59 12 July 2017

Orange Order members march past Ardoyne shops on the Crumlin Road in Belfast as part of the 'Twelfth of July' celebrations. The controversial flashpoint has seen many outbreaks of serious public disorder in the past due to contentious parades

Niall Carson/PA

17/59 11 July 2017

Britain's Prime Minister Theresa May gets up from her seat to deliver a speech on modern working practices at the RSA (Royal Society for the encouragement of Arts, Manufactures and Commerce) in London

Matt Dunham/AFP/Getty Images

18/59 11 July 2017

Cunard cruise liner Queen Elizabeth makes her way into the mouth of the River Mersey on her way to Liverpool past Antony Gormley's art installation 'Another Place' at Crosby, north west England

Paul Ellis/AFP

19/59 11 July 2017

Two fisherman gather fishing pots from the North sea near Whitley Bay with storm clouds overhead as rain is expected across many parts of the UK.

PA

20/59 10 July 2017

Supporters of Charlie Gard hold up placards outside the High Court in central London

Ben Stansal/AFP

21/59 10 July 2017

Britain's Prime Minister Theresa May leaves after a visit to Borough Market with Australian Prime Minister, Malcolm Turnbull (not pictured) in central London

Niklas Hallen/AFP/Getty

22/59 10 July 2017

A Loyalist climbs the Conway street bonfire built in preparation for the 11th night bonfire on July 10, 2017 in Belfast, Northern Ireland. Tradition holds that the bonfires commemorate the lighting of fires on the hills to help Williamite ships navigate through Belfast Lough at night when Protestant King William III and his forces landed at Carrickfergus to fight the Catholic Jacobites, supporters of the exiled Catholic King James II. The bonfires also mark the beginning of the annual 12th of July Orange parades.

Jeff J Mitchell/Getty

23/59 10 July 2017

A firefighter walks towards the scene of a fire at Camden Market in north London

Reuters/Hannah McKay

24/59 9 July 2017

Buttermere in the Lake District in Cumbria, as the Lake District has been designated as a World Heritage Site, Unesco has said

PA

25/59 8 July 2017

Jeremy Corbyn leader of the Labour Party stands in the balcony of the County Hotel as colliery bands pass below during the 133rd Durham Miners Gala

Getty

26/59 7 July 2017

Britain's Prime Minister Theresa May and her husband Philip John May arrive for a concert at the Elbphilharmonie concert hall during the G20 Summit in Hamburg, Germany

AFP/Getty Images

27/59 7 July 2017

Spectators react on Henman Hill (Murray Mount) as Britain's Andy Murray wins against Italy's Fabio Fognini on the big screen at The All England Lawn Tennis Club in Wimbledon, southwest London

AFP/Getty Images

28/59 6 July 2017

Britain's Secretary of State for Exiting the European Union (Brexit Minister) David Davis (R) meets Irish Foreign Minister Simon Coveney for talks at no 11, Downing Street

VICTORIA JONES/AFP/Getty Images

29/59 6 July 2017

Revellers brave the heat at Wimbledon

Getty

30/59 5 July 2017

Canada's Prime Minister Justin Trudeau speaking after being awarded an honorary degree at the University of Edinburgh in Edinburgh

AFP/Getty

31/59 5 July 2017

Spectators are led in on day three of the Wimbledon Championships at The All England Lawn Tennis and Croquet Club

PA

32/59 4 July 2017

Queen Elizabeth II talks with Scotland's First Minister Nicola Sturgeon during an audience at the Palace of Holyroodhouse

PA

33/59 4 July 2017

Conservative MP Craig Mackinlay, with his wife Kati Mackinlay, leave Westminster Magistrates' Court in London where he faced charges over his 2015 general election expenses

PA

34/59 3 July 2017

Security staff with dogs before the start of play at Wimbledon

Reuters

35/59 2 July 2017

Competitors take part in the first ever Ironman triathlon to be held in Scotland. Almost 2000 competitors took part in the grueling swim, cycle and road race which ended in Holyrood park. The swimming section was held at Preston Links in Prestonpans.

PA

36/59 1 July 2017

People hold placards reading 'Wot A DisMay' and 'Not One Day More' as they take part in an anti-austerity demonstration outside Parliament in London, Britain. Tens of thousands of people took part in a demonstration against British Government and called to end austerity, further cuts and privatisation.

EPA

37/59 30 June 2017

A screen displaying an image of Martyn Hett outside Stockport Town Hall as mourners arrive for his funeral on June 30, 2017 in Stockport, England. Twenty-nine year old Martyn Hett was one of 22 people who died in the suicide bombing at Manchester Arena after attending an Ariana Grande concert

Getty Images

38/59 29 June 2017

Campaigners from Avaaz dressed as British Prime Minister Theresa May and Australian media Mogul Rupert Murdoch pose during a photocall outside the Houses of Parliament on Campaigners from Avaaz dressed as British Prime Minister Theresa May and Australian media Mogul Rupert Murdoch pose during a photocall outside the Houses of Parliament on June 29, 2017 in London, England. Culture Secretary Karen Bradley announced that the Competitions and Markets Authority is to conduct a further six-month investigation into Murdoch's proposed £11.7bn takeover of Sky.

Getty Images

39/59 27 June 2017

Workers using safety harnesses abseil off Bray Tower on the Chacots Estate in North London. The abseilers were taking measurements and taking notes as they scaled the building. The high-rise Tower blocks in Camden are still in the process of evacuation with some tenants refusing to leave after the cladding on the buildings was discovered to be similar to that found on the fire stricken Grenfell Tower

Pete Maclaine / i-Images

40/59 27 June 2017

Workmen start to remove cladding on Hornchurch Court, Hulme, Manchester as as Prime Minister Theresa May has said there must be a "major national investigation" into the use of potentially flammable cladding on high-rise towers across the country over a period of decades in the wake of the Grenfell Tower fire

PA

41/59 26 June 2017

A festival-goer sleeps outside their tent at the end of the Glastonbury Festival of Music and Performing Arts on Worthy Farm near the village of Pilton in Somerset, South West England

Getty

42/59 26 June 2017

Residents leave their home on the Taplow Block on the Chalcots Estate on June 26, 2017 in London, England. Residents of the Chalcots Estate have been urged to leave their homes due to fire safety fears in the wake of the Grenfell Tower tragedy. Four of the five Chalcots Estate towers in Camden, North London, are being evacuated after they were found to have similar cladding to that on Grenfell, attributed to contributing to the rapid spread of the blaze last week that killed at least 79 people

Getty Images

43/59 25 June 2017

Police officers on Romford Road in Forest Gate, east London, as people protest over the death of Edir Frederico Da Costa, who died on June 21 six days after he was stopped in a car by Metropolitan Police officers in Woodcocks, Beckton, in Newham, east London

PA

44/59 24 June 2017

Britain's opposition Labour Party leader Jeremy Corbyn addresses revellers from the Pyramid Stage at Worthy Farm in Somerset during the Glastonbury Festival

REUTERS

45/59 23 June 2017

British Prime Minister Theresa May addresses a news conference at the EU summit in Brussels, Belgium, June 23, 2017

Reuters

46/59 22 June 2017

Cosplay fans (L-R) George Massingham, Abbey Forbes and Karolina Goralik travel by tube dressed in Harry Potter themed costumes, after a visit to one the literary franchise's movie filming locations at Leadenhall Market in London, Britain

Reuters

47/59 22 June 2017

Racegoers cheer on their horse on Ladies Day at the Royal Ascot horse racing meet, in Ascot, west of London

Getty

48/59 21 June 2017

A reveller walks among the tipi tents at the Glastonbury Festival of Music and Performing Arts on Worthy Farm near the village of Pilton in Somerset, South West England

Getty

49/59 20 June 2017

A police officer lays some flowers passed over by a member of the public, close to Finsbury Park Mosque in north London, after one man died and eight people were taken to hospital and a person arrested after a rental van struck pedestrian

PA

50/59

The Borough Market bell is seen in Borough Market in central London following its re-opening after the June 3 terror attack

Getty Images

51/59

Two women embrace in Borough Market, which officially re-opens today following the recent attack, in central London

REUTERS/Hannah McKay

52/59

Mayor of London Sadiq Khan attends the re-opening of Borough market in central London following the June 3 terror attack

Getty Images

53/59

People walk through Borough Market in central London following its re-opening after the June 3 terror attack

Getty Images

54/59

News Corp CEO Rupert Murdoch, with one of his daughters, visit Borough Market, which officially re-opened today following the recent attack

REUTERS

55/59

A woman reacts in front of a wall of messages in Borough Market, which officially re-opened today following the recent attack, in central London

REUTERS/Hannah Mckay

56/59

Vivenne Westwood walks the runway at the Vivenne Westwood show during the London Fashion Week Men's June 2017 collections

Getty Images

57/59

Millwall fan and London Bridge hero Roy Larner on 'Good Morning Britain'

Rex

58/59

Richard Arnold, Roy Larner, Piers Morgan and Susanna Reid on 'Good Morning Britain'

Rex

59/59 11 June 2017

England players celebrate after defeating Venezuela 1-0 to win the final of the FIFA U-20 World Cup Korea 2017 at Suwon World Cup Stadium in Suwon, South Korea

AP
I'm angry that the word politician has become synonymous with liar. Angry at the breathtaking cycle of privilege, in which the same well-connected people take turns to pop up and lecture us about how society should be run, without anything ever actually seeming to change. 
Meet Lord Adonis, for example.  His Labour party had 13 years to fix the roads and rails, but now he is the chairman of a Tory-born commission demanding that they be fixed immediately. As if we would not remember. As if we have the memory spans of goldfish. Do we? I'm angry that it seems we do. 
"If the North is to become a powerhouse, it has to be better connected," says Adonis, who could have made that happen years ago.
And here comes his old boss, Tony Blair, with advice about "our destiny" in Europe. The man who took us into a disastrous war in Iraq before floating off into some kind of weird personal fantasy about being president of the world. No thanks Tony, we know where your strategies lead. We don't really want to bomb Berlin. 
Go back to one of your many mansions, in your £27m property portfolio. When a Labour prime minister goes on to become one of the super-rich, there is surely something to get angry about. 
No wonder the Labour Party is still in shock at being seduced by this man. 
But it's time to get over that, learn the lessons of what was good about him and chuck out the bad, ditch the guilt and get a grip, surely? Otherwise the party will keep imploding, keep losing. 
I'm angry that there is no serious opposition left right now, when we need it more than ever, with the Greens a shambles and the Lib Dems all but vanished. The strong voice of the SNP is weakened when it plays hypocritical games such as meddling in the vote over English Sunday trading laws. 
Some people will say all this is sanctimonious. Tough. It also happens to be true.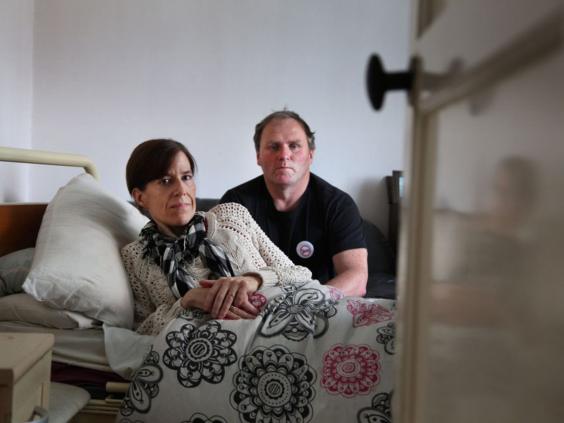 You will have your own reasons to be angry, I'm sure. I'm angry that successive governments have allowed a situation to develop where a whole generation cannot afford to buy and barely to rent. 
Angry that in the lifetime of the IoS we went from supporting the brightest kids from poor backgrounds through college to saddling them with debt. 
I'm proud that The Independent on Sunday was the first to oppose that misguided war and that at least a million of us marched. But I'm angry that the war happened anyway, and that it did what the intelligence services warned it would, turning Iraq into a crucible of terrorism. 
My first piece for the Sindy back in 1993 was an interview with Baroness Nicholson about Amar, the Iraqi Kurdish boy she had adopted to save him from war. They are still being bombed, those children, only now by Turkey. The world has changed a great deal since those days. It feels even more dangerous. Please God don't let the US choose a racist thug as its next president. 
Let's be honest, though. All this anger is draining. And it's not enough. We have to turn away and look for something more positive, in order to go on.
There has been so much to celebrate in our years together. Peace in Northern Ireland, for example, which we almost take for granted now. Great advances in our understanding of the universe around us – gravitational waves, the Higgs boson – and many lives saved by medical science.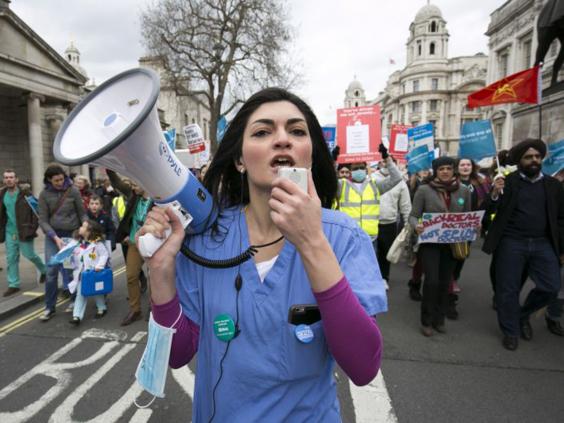 My second piece for The IoS was an interview with the singer Holly Johnson, who came out as having Aids in 1994, when everybody thought it was a death sentence. He has a new song on the Eddie the Eagle soundtrack. I've just heard him on the radio and it made me smile. 
The Olympics were a brief but glorious taste of the kind of happy, inclusive, confident place Britain could be. The Happy, Pink and Rainbow Lists in the IoS have celebrated some of the best of us – the kindest, most generous, most determined, bravest. 
I have met and interviewed so many inspiring people here over time. One of my favourites is Ted Jackson, a middle-aged schoolmaster from Surrey who ran seven marathons in seven days on seven continents last year, from the Antarctic to the African desert and on to Australia.
Ted is not a natural runner. He's short and stocky and doesn't like to train much. But he does want people to know about Overcoming MS, the charity that has helped his wife, Sophie. So he does superhuman things, by strength of will alone. Now he and his son are about to attempt a desert marathon and a transatlantic row together for the same cause. Extraordinary. 
We all have to find ways to keep going, like Ted. Ways of turning our anger at what is happening into a positive energy. Ways to keep believing in and working for fairness and equality. 
Keep demanding more of our representatives and refusing to take no for an answer. Keep speaking truth to power. Keep telling the world about the people and things that make us happy.
That's what we have tried to do on these pages, with your support. And that's what I want to say, really, as our conversation here comes to an end: let's keep getting angry, keep fighting, keep celebrating. What else can we do? 
Thank you. It has been a privilege to write for you here. Let's hope we meet again somewhere. Until then, keep on keeping on. Goodbye.
Reuse content