In the umpteenth depressing example of how pawns take the fall for drug kingpins, a woman who attempted to fly out of Bogota wearing a fake pregnancy bump stashed with two kilograms of cocaine has been arrested by Columbian authorities. If there's anything positive to say here, at least the exposure of this novel, inventive approach to smuggling will have wised-up customs officials worldwide. Other than the 'cocaine pregnancy', though, how else have cartels tried to ship their product to middle America and beyond?
1. THE MARIJUANA CANNON
Catch 'em if you can...Mexican smugglers used t-shirt cannons to fire cannisters filled with marijuana 500ft over the border into Mexicali.
2. THE COCAINE CAST
A 66-year-old Chilean man, who had fractured two bones below the knee, was 'fixed up' with a cocaine cast. Authorities suspected the bones were deliberately fractured so an airport X-ray would corroborate the injury.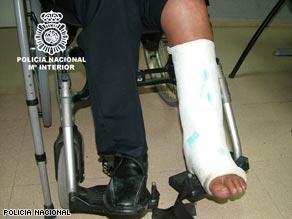 3. THE COCAINE ORANGE
He claimed he needed them for a Vitamin C deficiency. But Italian police arrested this 76-year-old Dutch man in 2009 when they discovered all the oranges in his suitcase were plumped full of cocaine.
4. THE COCAINE SHOULDER PADS
Anyone wearing shoulder pads beyond 1987 should expect to attract suspicion. This July, a 29-year-old man was seized flying from Brazil with 1,200 grams of cocaine stuffed into special jacket compartments.
5. THE BREAST IMPLANTS
These two plastic bags, containing over $100,000 of cocaine, were sewn inside the breasts of a Panamanian woman. She was caught at Barcelona airport when police noticed bloodied bandages.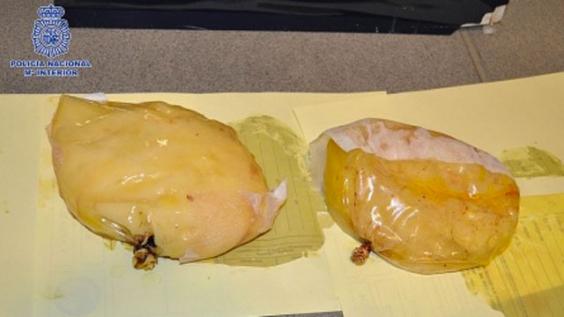 6. THE WEED-CHAIR
An able-bodied 19-year-old man tried to cross the US-Mexico border in 2011 using a wheelchair with a seat packed full of marijuana.
7. THE TUNNEL
A tunnel stretching 800 m from Tijuana to San Diego had ventilation and electricity, and authorities estimate it took two years to complete.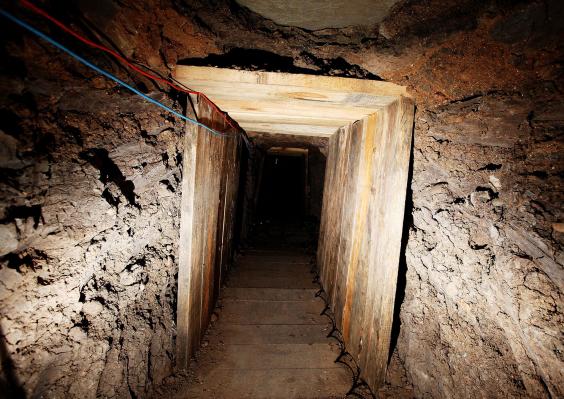 8. THE SUBMARINE
This submarine, discovered in 2011, could carry eight tons of cocaine, and sail from Columbia to Mexico. If it looks a little rickety, bear in mind the whole thing was homemade.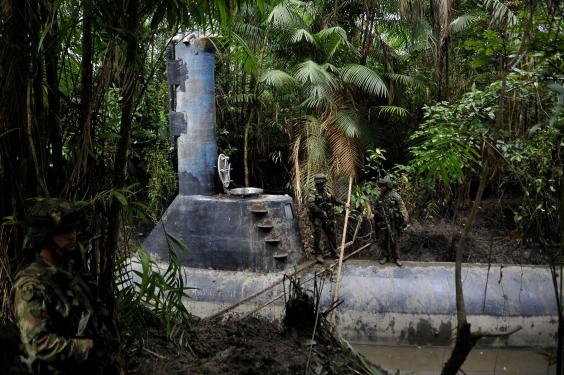 9. THE COCAINE PHOTO-ALBUM
In August this year, Hong Kong authorities arrested two men for trafficking $2.5 million worth of cocaine in photo albums. Absorbent paper soaked up the drug, and was then laminated in between photographs of plants or stones. Say cheese!