Republicans are meat eaters, so on the eve of the forst big debate in Cleveland, it made sense to repair to Red, the best steakhouse in town.
Sure enough. Here, the former New Hampshire Governor John Sununu is swapping notes with top consultant Alex Castellanos. There, Dana Bash, CNN's chief political reporter, is quizzing Senator Lindsey Graham, a presidential candidate. And so on. Yet, I see no one at any table from Fox News. 
This could be because the folks at Fox News are gods and we are mere gossiping mortals. In fact they were all busy doing a live interview with another (more important) candidate, Senator Marco Rubio, from the floor of the Quicken Loans Arena where the debate was to take place. No one else had access to the venue 24 hours in advance. But as I say, Fox rules the chicken roost.
That Fox, owned by Rupert Murdoch, has an outsize influence on Republican politics, especially during presidential election season, is old news. But it was never more evident than in the run-up to this first primary debate of this new cycle. In fact, Fox pulled off something remarkable: the debate became a primary, months before the first actual primary votes, in New Hampshire, are due to be cast.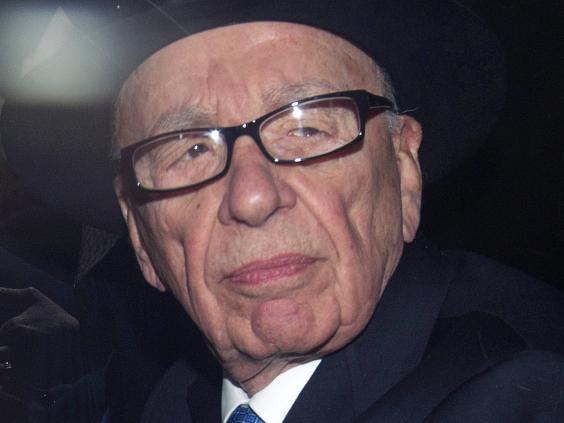 Naturally, the party chose Fox to host the first and inevitably most anticipated of what will be a series of nine Republican debates between now and February. In the spring, Fox announced its rules: because the field of candidates was growing so large, only 10 would be invited to the main event. Those not polling in the top 10 in a sampling of national polls right before debate night would be excluded. Cue a furore.
The complaint is that Fox has winnowed the field before voters in the state-by-state primary and caucus process have had a look in. The unlucky seven (there are 17 Grand Old Party runners in all) were relegated to a 5pm debate. They could hang around to watch the primetime 9pm debate if they liked. As Republican pollster Frank Luntz said: "If you're not on that stage, you're irrelevant, you don't matter."
Has Fox therefore hijacked the process? Is Mr Murdoch now the Republican Party's kingmaker and gatekeeper? Or, rather, should we attribute that to Roger Ailes, who has run Fox News since its inception, and who, according to some media accounts, split recently with Mr Murdoch over how seriously to take Donald Trump. That Mr Murdoch had misgivings about the mogul didn't much concern Mr Ailes.
Democrats and liberals could never abide Fox. They watch MSNBC, which in Cleveland had to make do broadcasting from a stage erected in a back alley far from the debate arena. Or Jon Stewart – no longer of Comedy Central. He has been among the loudest complainers about this debate. "Basically, they're going to look at the polls and Roger Ailes is going to pick whoever he wants," he recently offered. And the bottom seven who didn't make the cut are cross, of course. Mr Graham, before he knew he was to be relegated, went on Fox to accuse them of trying to destroy the primary and caucus process. When Rick Santorum fell into the bottom tier, Mr Santorum himself demanded that the network apologise to Republican voters.
Among our steak lovers, Mr Castellanos, who advised the campaigns of George W Bush and Mitt Romney, is bothered. "We kind of all wanted candidates to be treated fairly and treated the same way," he says. "The idea that a TV network is telling us who we will be allowed to fall in love with, well that's a little disturbing." He laments most that Carly Fiorina, the only woman in the field, had been denied a spot on the main stage. "Put up against those nine stiff white guys in suits she would have popped."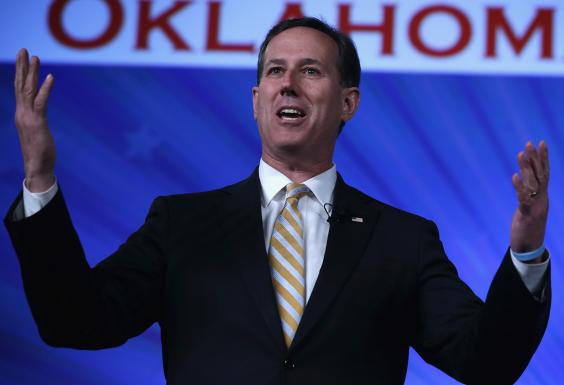 Clearly the Fox factor makes candidates behave differently. Over the past three months, those who made the top 10 appeared on the network no less than 273 times, according to the left-leaning watchdog group Media Matters. Their campaigns went wild buying advertising on Fox. And candidates spent more time with stunts trying to push up their national poll numbers than campaigning in New Hampshire. Hence one campaign video showing Ted Cruz cooking bacon on the barrel of a gun. As every president should.
Mr Castellanos concedes, however, that the Republican Party should wake up to the fact that the old state-by-state model is doomed anyway by modern technology. The process has "been taken away from the political machinery by communications and by technology". Primaries are becoming national events.
Republican presidential nominations
Republican presidential nominations
1/9 Jeb Bush

Who he is: Brother of former President George W. Bush and son of former President George H. W. Bush, Mr Bush has formed a Political Action Committee and is exploring a presidential bid. He was the governor of Florida from 1999 to 2007. The issues: Mr Bush has indicated that his campaign would focus on the economy, foreign policy and energy. He is also known as a proponent of education reform.

Getty

2/9 Marco Rubio

Who he is: Mr Rubio is a US senator from Florida who has served since 2011. He is an early favourite to receive heavy donations from ultra-rich donors the Koch brothers. The issues: Mr Rubio has said the biggest issue facing the US in the near future is foreign policy and dealing with threats from China, Russia, North Korea and Iran.

AP

3/9 Ben Carson

Who he is: Dr Carson is a retired neurosurgeon, who became one of the most prominent physicians in the US. He has no political experience, but has formed a PAC to consider a run for president. The issues: A big proponent of smaller government, Dr Carson holds a tough stance on illegal immigration and is staunchly opposed to government involvement in health care.

Getty

4/9 Ted Cruz

Who he is: Mr Cruz has served as a US senator from Texas since 2013 and previously was the solicitor general of the state from 2003 to 2008. The issues: Mr Cruz is strongly against illegal immigration and figures to offer a presidential campaign heavy on foreign policy. He supports tough sanctions on both Russia and Iran.

EPA/SHAWN THEW

5/9 Carly Fiorina

Who she is: Ms Fiorina is the former CEO of Hewlett-Packard and a former executive at AT&T. She also was a 2010 nominee from California for the US Senate. The issues: Ms Fiorina, should she run, will campaign as a pro-business candidate whose background as chief executive of a major company proves she can handle the US economy.

Getty Images

6/9 Mike Huckabee

Who he is: Mr Huckabee was the governor of Arkansas from 1996 to 2007 and ran for president in 2008. An ordained Baptist minister, he also hosted a talk show on Fox News until early this month. The issues: Mr Huckabee supports tax reform and often touts the FairTax, which would eliminate income and payroll taxes in favour of a uniform sales tax.

getty images

7/9 Rand Paul

Who he is: Mr Paul has served as a US senator from Kentucky since 2011. He is a libertarian and son of former US Rep. Ron Paul of Texas. The issues: Mr Paul supports balanced spending by the government, unlike some of his peers in the Republican Party who oppose most government spending. He has been called an isolationist by some political pundits.

AP

8/9 Scott Walker - OUT

Who he is: Mr Walker has served as the governor of Wisconsin since 2011 and has long been mentioned as a potential presidential candidate. Mr Walker this week launched a PAC to prepare for a presidential run. The issues: Mr Walker opposes compromise with Democrats on key issues and would encourage increasing the fight against Isis.

AP

9/9 Rick Perry - OUT

Who he is: Mr Paul has served as a US senator from Kentucky since 2011. He is a libertarian and son of former US Rep. Ron Paul of Texas. The issues: Mr Paul supports balanced spending by the government, unlike some of his peers in the Republican Party who oppose most government spending. He has been called an isolationist by some political pundits.

Getty
Mr Sununu was Governor of New Hampshire (as well as chief of staff to George W Bush) and thus has more reason than anyone to mourn if the old primary order is being torn down. But he is not a sentimental type apparently. His view: more power to Fox and Messrs Murdoch and Ailes. The network's primetime ratings are more than CNN's and MSNBC's combined.
"There is a reason for that, it's because all the rest of you media are so crappy," Mr Sununu proclaims, smiling. Of course Republican candidates beg to go on Fox and advertise on Fox but it's the network everyone is watching. Well, every Republican voter is watching. To be clear, Mr Sununu adds: "Everything they are saying about it being overweighted is correct, but there are reasons for that. The reason Republicans are on Fox is because the Republican electorate can't stand the rest of the media."
It is a virtuous circle for Fox. The higher the ratings the more the party panders to it. Mr Sununu points out Fox was surely happy that its candidate carve-up caused so much noise: "Look how clever they were doing this. Can you image how much extra audience they are going to get because it's controversial?" Memo to CNN and MSNBC: get smarter. Meanwhile, we will know those ratings numbers in the morning.
Reuse content