David Chipperfield: Architect's controversial designs for a £125m Nobel Center in Stockholm could be scrapped
His eight storey building has been attacked by politicians and museum bosses as a threat to the historic heart of the city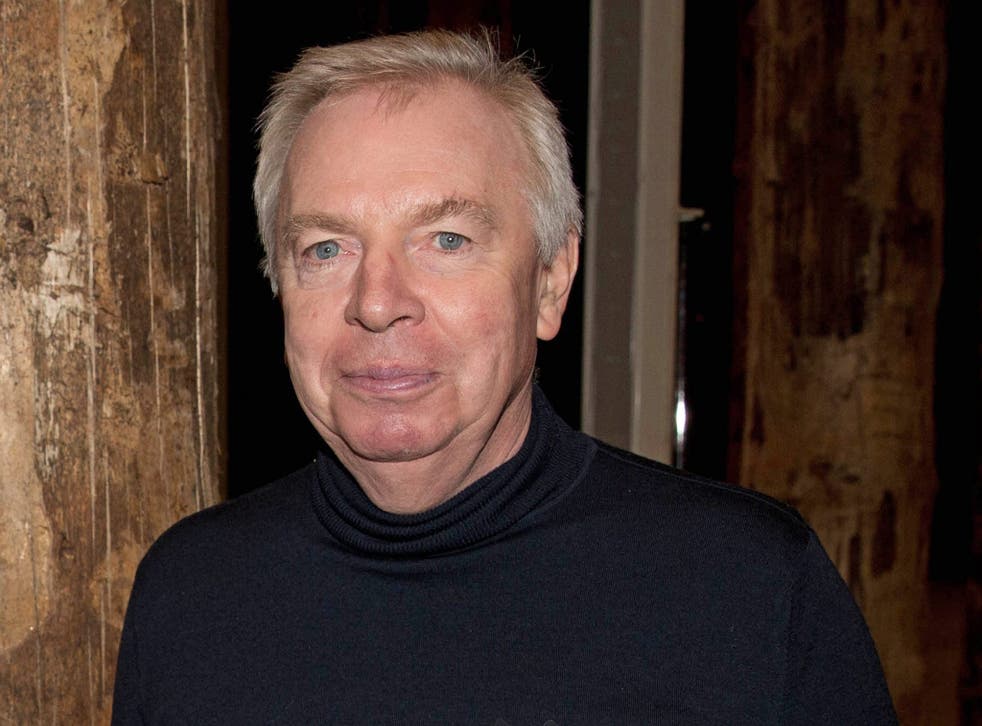 Controversial designs for a £125 million Nobel Center in Stockholm could be scrapped in the face of mounting opposition to the project, designed by award-winning British architect Sir David Chipperfield.
His eight storey building - with a bronze, stone and glass façade - which would be the new home of the Nobel Foundation, has been attacked by politicians and museum bosses as too "shiny" and a threat to the historic heart of the city. Sir David has described his plans for the 25,000 square metre building as having a "certain classical simplicity and solidity" in an attempt to "find a balance between being solid on the one hand and transparent on the other."
But Rasmus Jonlund, a Liberal politician and vice chairman of the city council's cultural environment committee, dismissed the designs as little more than a "shiny box" which would be "too big." Speaking to The Independent, he said: "This proposal is not very interesting, it's not good enough...we should build something spectacular and interesting and modern but it has to be built with respect for the place and the surroundings." His committee has objected to the proposals, which city planners will decide on later this year.
The new building, which is scheduled to open in 2019, will host the annual Nobel Prize award ceremony. It will also include a library, exhibition spaces, a restaurant, shop and meeting rooms. It which would be built in the Swedish capital's Blasieholmen district and critics are opposed to the demolition of historic buildings which would be required for the British architect's plans to become a reality.
Stockholm's City Museum is also objecting to the plans. In a letter to the city council's culture committee, the museum's director Berit Svedberg said it would have a "large impact on heritage values and the local environment" and should be built elsewhere. An 1876 customs house by Axel Fredrik Nystrom, the architect of Sweden's Old National Archives; and two wooden warehouses more than 100 years old would have to be demolished to make way for the planned Nobel Center. Ms Svedberg also said that the proposed building would be "significantly taller" than buildings in the historic part of the city, and with its "shiny metallic façade", it would "completely dominate the local environment."
A local campaign group opposed to the development has around 10,000 members. Caroline Silfverstolpe, from the Save Blasieholmen group, said: "We are opposed to Chipperfield's spectacle of glass and steel... It's simply too shiny, too big and out of touch with its surroundings. It's going to dominate the heart of Stockholm." She added: "We're not against the idea of the Nobel centre, but it should be moved to a part of the city where it could actually contribute something without being at the expense of this city's beauty and heritage."
This comes just days after Sir David distanced himself from one of his latest creations, Milan's £44m Museum of Culture, which will open later this month. He described it as ""a museum of horrors" and criticised the state of the flooring, with the "the laying of stone of poor quality" representing "a pathetic end to 15 years of work."
Responding to the latest controversy to him yesterday, Sir David said: "We haven't built it yet…at the end of the year there will be an evolution of the design based on the consultation process." And a spokesperson for the Nobel Foundation said: "At the end of the consultation period all remarks will be documented and commented by the City Planning Administration before considered in the design development of the project."
Join our new commenting forum
Join thought-provoking conversations, follow other Independent readers and see their replies