London's 'Cheesegrater' skyscraper is cordoned off after two steel bolts break off
Part of a metre-long bolt fell from the building yesterday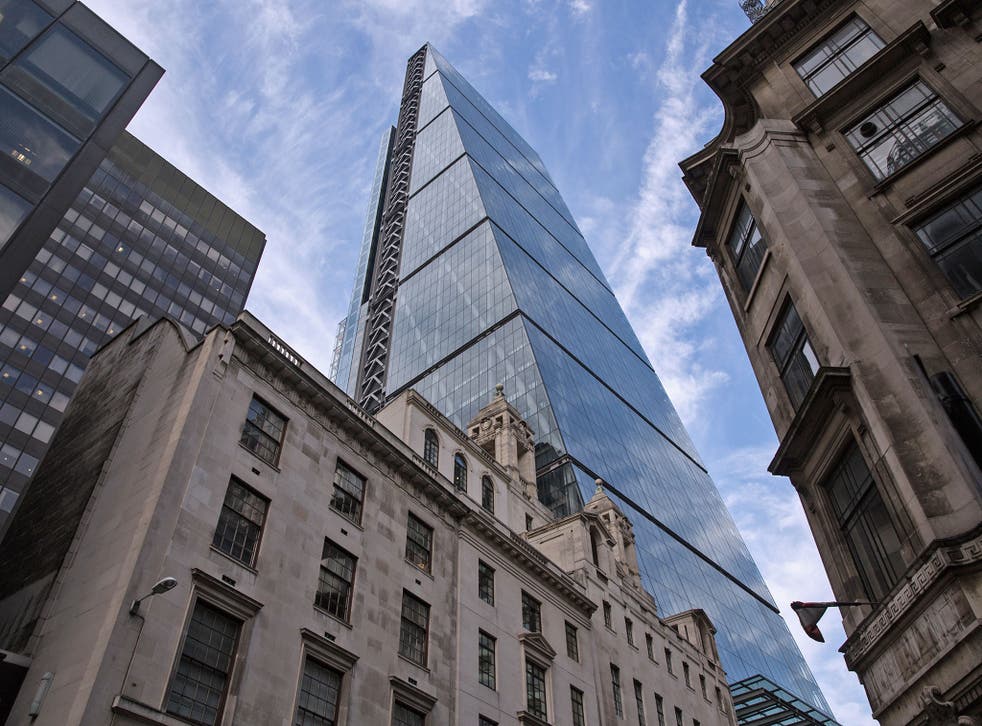 The area below London's 737ft landmark 'Cheese Grater' skyscraper has been condoned off, after two metre-long steel bolts broke.
Earlier in the week, one bolt slid from the nineteenth of the slanted building in the City of London but remained in place. But another broke off from the fifth floor yesterday and part of it hit the ground.
Luckily, the object fell in an area sectioned off for building work, and the pedestrian area has since been closed off to make way for safety checks.
In a stock exchange announcement today, British Land, a real estate firm and the tower's owners, confirmed the two objects had come away at 122 Leadenhall Street, and part of one of them had fallen off, the Telegraph reported.
No one was injured in the incident it said, before assuring locals that "there is no risk to the structural integrity of the building."
The buildings contractor, Laing O'Rourke, and its structural engineers, Arup, have launched an investigation to ensure the building's remaining bolts are safe.
The skyscraper, whose slanted structure and criss-crossing beams earned it the nickname 'the Cheese grater', was designed by Richard Rogers. Rather than an artistic choice, the building's shape was necessary to maintain the view of St Paul's Cathedral from nearby Fleet Street.
Richard Rogers is also known for designing the Pompidou Centre in Paris, the Senedd in Cardiff and the European Court of Human Rights building in Strasbourg.
Join our new commenting forum
Join thought-provoking conversations, follow other Independent readers and see their replies