Is maverick master builder Bjarke Ingels the world's smartest architect - or just the craziest?
From a power station topped with a ski slope, to a flood-defence park in Manhattan - there's no such thing as 'can't' for this architect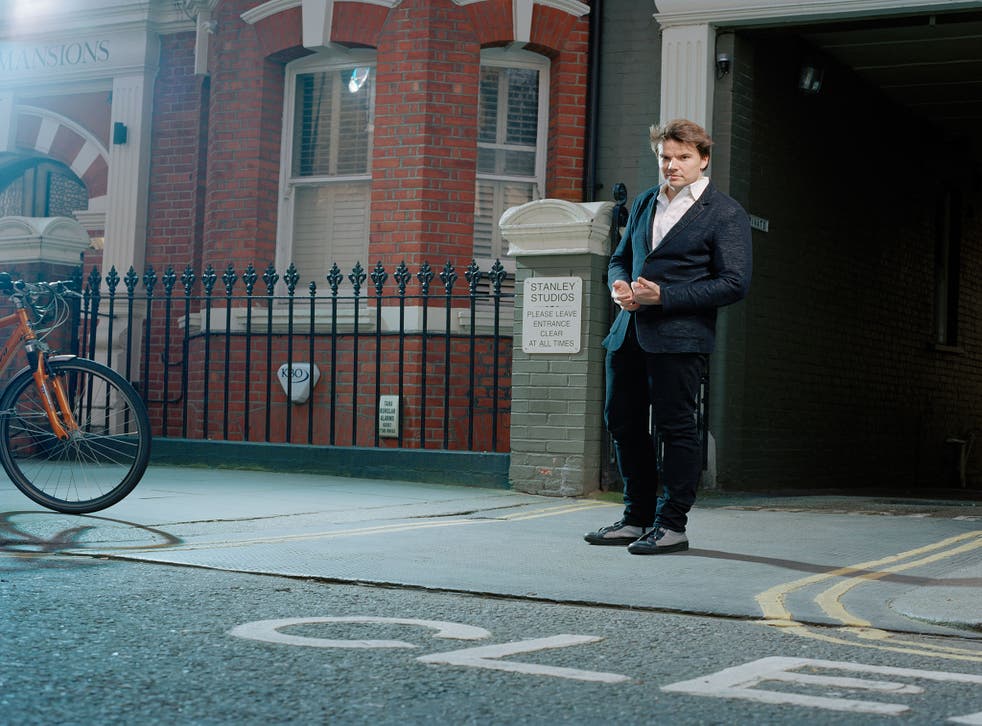 'Architecture is like a sort of gentleman's sport where you only really get to do it when you're old," says Bjarke Ingels, chomping into a cheese-and-ham croissant outside a café in London's Kensington. "There's this catch-22 that you can't do it till you've proven yourself, but you can't prove yourself till you get the chance to do it."
Ingels got the chance to prove himself early on and he's run with it. Not that he's exactly un-gentlemanly. He could have stepped out of a menswear catalogue: dark, handsome, strapping Danish physique clad in fashionable monochrome. But he's still a few months away from turning 40 – practically a teenager in architect years. His career to date has been marked by a succession of fresh, inventive, attention-grabbing projects of the kind most young architects would expect to wait another few decades to get a crack at, and many older ones doubtless wish they'd thought of. If any designer out there represents a generational shift in the discipline, it's Ingels.
The name of his company is BIG, which he's happy for others to interpret as more than just an acronym for Bjarke Ingels Group. His work is characterised by big ideas, big gestures and, increasingly, big scale and big ambition.
He takes pleasure in pointing out that his current West 57 project in New York has a larger budget than Avatar, the most expensive movie ever made. He calls it a "courtscraper" – a fusion of a European courtyard block and a Manhattan skyscraper, resulting in a twisted, asymmetrical pyramid, rising to 32 storeys at its highest corner. And an upcoming project in New York is just as grand. Last month, BIG was announced as one of the firms tasked with protecting the city from the damage caused by storms such as Hurricane Sandy. The proposal, called the The Big U, will re-landscape 10 miles of lower Manhattan waterline, to protect it from flooding and – just as importantly – reshape the perimeter of the island for people, with parkland, aquariums, markets and more. Making the city's protective measures, in BIG's words, "attractions, rather than detractions".
Bjarke Ingels's striking designs

Show all 10
Hybridisation is a favoured Ingels move. You can see another example in the waste-burning power station he's building in the centre of Copenhagen. Its sloping roof will function as a public ski slope. Industrial facility meets leisure destination, giving Google Maps' colour-coding system a headache. Or there's the Mountain Dwellings, in Copenhagen, which raises a sloping plateau of homes above the city on an artificial mountain of car parking. Adjacent to it is the 8 House, a figure-of-eight-shaped apartment block with a continuous ramp running up it, so you can cycle to your front door on the 10th floor.
Ingels has a way of presenting these ideas that makes them seem like the smartest possible solution, arrived at by a clear, logical process – easily explained with a few diagrams. Take the Mountain Dwellings, which Ingels presented at a TEDTalk a few years ago. His starting image was a boring apartment block next to a boring car-park block – the client's basic requirements. In his energetic, casual narration, Ingels explains how he flattened out the apartment block into a single layer and put it on top of the car park. Then he slanted the top of the block towards the sun and chopped it up into a grid. The car park is hidden away and everyone gets a penthouse apartment with views and a garden. Simple. Obvious. Cue bursts of applause from the TED audience. You can imagine clients responding the same way.
Ingels is a master of 21st-century communication, which, to his critics, is synonymous with shameless self-promotion. His Instagram account is a stream of jet-set selfies, way-cool locations and artfully-captured construction sites. He presented his manifesto in the form of a comic book. And his website is so zippily designed you'll probably need a software upgrade to use it (most of the projects on it are ideas, rather than built schemes). In conversation, too, he tends to slip into TED mode very easily, but the overall tone of his monologues is passionate conviction rather than slick sales patter. And as he points out, the buildings with which he's made his name have hardly been prestige architectural commissions: affordable housing and municipal facilities. BIG only completed its first cultural building at the end of last year, the Danish National Maritime Museum in Helsingor. He's got where he is by turning ordinary briefs into extraordinary buildings.
"Architecture has a tendency to be very much either/or," he says. "Either it's 99 per cent rational consultants who give you professional but maybe predictable designs – well-tested but boring boxes. Then you have an avant garde which is often very creative and expressive and wonderfully artistic, but also irrational and unpractical and expensive."
BIG represents a third way, he implies. The comic-book manifesto is entitled Yes is More – a play on modernist Mies van der Rohe's dictum of 'less is more'. Accommodating opposing demands can result in something new and exciting, rather than a polite compromise, he argues. "Rather than being radical by saying fuck the establishment, fuck gravity, fuck the neighbours, fuck the budget, fuck the context – we want to try to turn pleasing into a radical agenda."
"I love the metaphor of Twister," he says. "When you begin the game, it's simple – put your left hand there, right foot here. But as you start piling on demands, you force architecture out of its box, and the building ends up bending over backwards in its efforts to please every single criteria and it ends up looking different. Maybe it's being from a Danish background, with the ultimate culture of consensus, but I always see the potential for synergy or harmony. When you have a city, there's a great potential for conflict, but that conflict can actually lead to something that takes us one step further."
If Ingels's approach is indebted to anyone, it is Rem Koolhaas, head of Dutch practice OMA (Office for Metropolitan Architecture) and possibly the most influential architect of the preceding generation. Rather than drawing on traditions of aesthetics, engineering or even ideology, Koolhaas's method typically involves both the processing of deep research and pragmatism, resulting in buildings that are highly functional and jarringly avant garde. "I read Rem Koolhaas before I read Le Corbusier," Ingels admits. "As a matter of fact, I discovered Le Corbusier through Koolhaas. He's such an integral part of my education." When I ask him what separates his approach from his mentor's, > Ingels falters a little. "A lot of it has to do with attitude, in a way. If you visit our offices, the atmosphere is rather different."
After studying in Copenhagen and Barcelona, Ingels took a full-time job at OMA in 1998, participating in one of Koolhaas's breakthrough projects: the Seattle Central Library – an eccentric glass prism inside which the books are arranged in one continuous, four-storey spiral. When the design got to the detailing stage, about halfway through, Ingels quit. Critics often accuse him of being interested only in the big picture, not the fine details. To British architects especially, that's a sin – akin to a chef caring about the meat but not the seasoning. Ingels denies the charge: "You couldn't do inexpensive, experimental apartment buildings if you didn't obsess like a motherfucker about the details." There were also rumours that he clashed with Koolhaas on a personal level. "I had contributed to a key moment in OMA. I felt it was time to move on," he says.
In 2001, he founded a practice called PLOT with Belgian architect Julien de Smedt, another Koolhaas defector. They had some successes in Copenhagen, including a public swimming baths in the harbour (he's talking about doing something similar in London's Docklands) and a jagged apartment complex named VM Houses, after the shapes of the two blocks from above. Four years later, Ingels had enough momentum to go solo. BIG now employs about 200 people, working on projects in Florida, Vancouver, France, China and Denmark (including a new Lego centre). He used to live in the VM Houses, then he built the Mountain Dwellings, next door, and moved into that. Now he's mostly in New York. Last year, somewhat Oedipally, he and Koolhaas were up against each other as finalists in a $1bn competition to redevelop a convention centre in Miami. They chose Koolhaas. Ingels took defeat like a gentleman, you could say.
Considering his spectacular ascent to the big league, Ingels is remarkably unfazed. "It feels it's been quite slow actually," he says. "I first read the brief for the Maritime Museum when I was 31, but I was 39 when it opened. We've only grown by about one person per month. I believe we're building a culture with BIG, and I would love for this culture to be able to make amazing ideas and realise amazing buildings, with or without me. I don't think we're quite there. But once in a while, when I come from New York back into our Copenhagen office, this old Carlsberg factory full of stuff we've done, I think, 'F*ck, yeah'".
Retouching by izabellaproductions.com
Join our new commenting forum
Join thought-provoking conversations, follow other Independent readers and see their replies