Artist sculpts every single thing he eats for a year, ends up with 8,000 objects
Itamar Gilboa's project aims to highlight food issues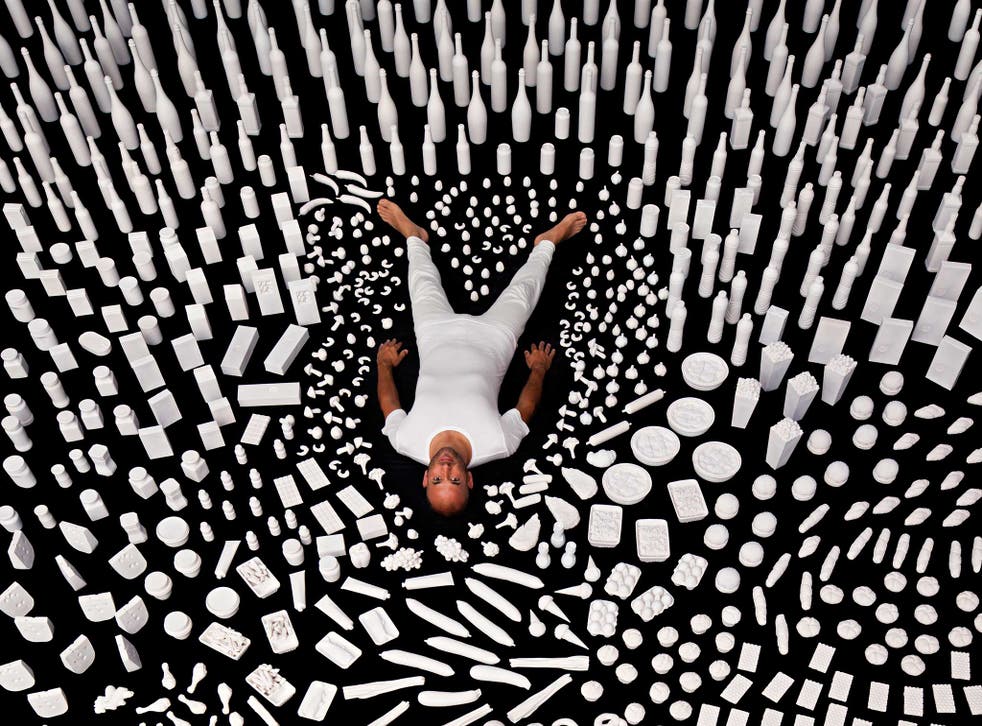 An Israeli-Dutch artist has created a sculpture of every single item that he ate for an entire year.
The Food Chain Project, exhibited last year, is a "pop-up supermarket" of over 8,000 sculptures, intimately documenting Itamar Gilboa's eating habits for a year.
Mr Gilboa said the exhibition – which in total took four years to put together – was meant to highlight the growing issue surrounding food and nutrition with proceeds from the sales going to NGO tackling food-related problems.
"What I ate turned into art, which, when sold, can again become food," explains Mr Gilboa.
The 43-year-old artist, who moved from Tel Aviv to study in Amsterdam, started keeping a diary of everything he ate as an experiment.
Part of his record documents the 133 cucumbers, 567 slices of bread, 155 lemons, 32 gallons of Diet Coke, 490 tomatoes, and three figs he consumed – but the numbers (now in sculplture) are only a fraction of what he ate overall.
Mr Gilboa told Wired that towards the end of his project he was fascinated by the huge amount of data he had collected. "I wondered what it would look like to have 365 days of food in one space," he told Wired.
Join our new commenting forum
Join thought-provoking conversations, follow other Independent readers and see their replies