19th-century sculpture: Propaganda for the British Empire, or middle class frippery?
Neither, says Peter York, 19th-century sculpture had scale and virtuosity, as two new exhibitions show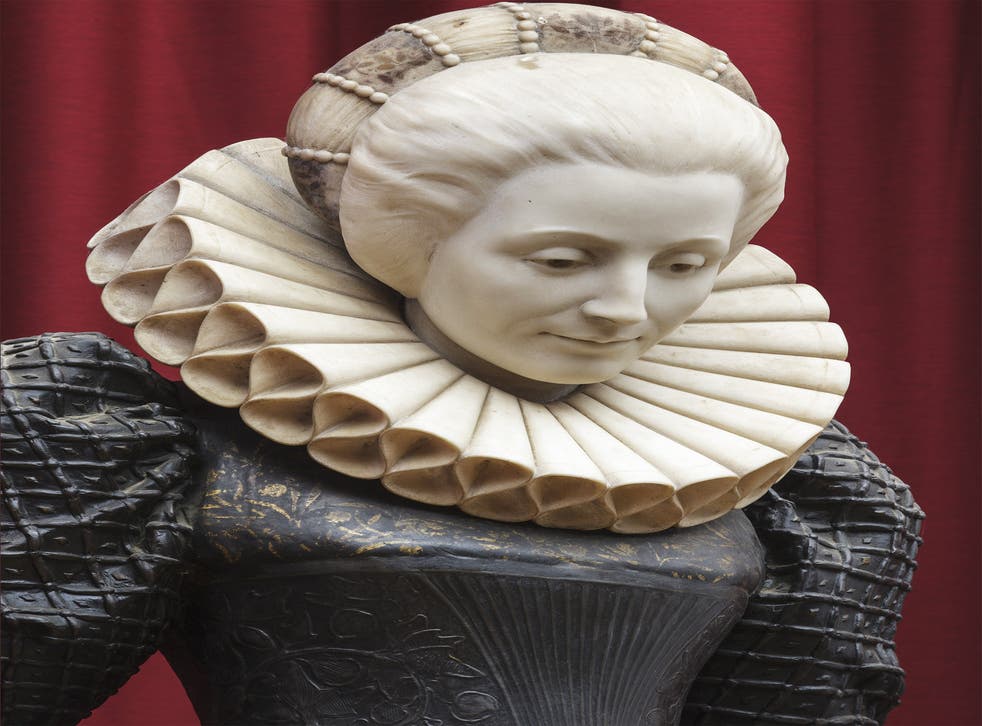 I grew up with a very odd virus, acquired at about nine and never shaken off: Victorian art or, more precisely, Victorian painting. The carrier was the 1890 to 1910 run of the greeny-blue Royal Academy Pictures books, published by Cassell. I pored over them long before I had the slightest critical context to filter my response. Long before anyone told me they were absurd or amusing, let alone imperialist, racist or misogynist.
The RA books had everything; potboilers for plutocrats, oddities for greenery-yallery arties – and seriously major artists like Leighton and Rossetti as well. There were laughing cardinals with parrots, underdressed girls in Arab markets, historical narratives ("when did you last see your father?"), kitschy Roman scenes (Alma-Tadema), widows' mites, winsome children, comical cats and dogs. I loved it all. And there was sculpture too – a fair bit of it I can see now, going back to those books – but I never looked at that.
There's Victorian sculpture absolutely everywhere, but people weren't looking at it then – or now. It was in town centres, large and small and in provincial art galleries (it'd been largely cleared out and put back in the vaults of the big London galleries). But all I remember of what the organisers of a major new retrospective show of Victorian sculpture – Sculpture Victorious at Tate Britain – call the great "efflorescence" of Victorian sculpture, is Peter Pan in Kensington Gardens (installed in 1912, so strictly out of the Victorian frame), and that was because it was on the way to the water. And Eros in Piccadillly (1893, more properly; The Shaftesbury Memorial), the most famous Victorian statue in the world, at the centre of the world.
It seems a brave and brilliant idea, putting together an exhibition to reflect the extraordinary range of Victorian sculpture and get people looking again. There was unimaginably more of it produced in the period than in the 18th century, because the market had expanded exponentially. The state bought sculpture for parliament and empire, provincial towns bought sculpture through public subscription and philanthropy. The queen herself, egged on by arty Albert, bought a fair bit of it and put most of it in Osborne House (their Cubitt hideaway of 1851). And the prospering middle classes bought it from a new group of dealers.
New technology made Victorian sculpture more reproducible and reducible. A mid-range burgher could buy a smaller, cheaper, limited-edition of a major work – a patriotic bust of the queen empress, say – at a number of price-points in a number of materials. A clever invention meant large pieces could be accurately shrunk to table-centrepiece size. Major Victorian sculptors created the most universal kind of 2D sculpture currency possible, the coinage and medals of the British Empire, and "cameo" jewellery, a huge Victorian fashion.
Other Victorian technologies meant that statues in bronze and marble – the old expensive vocabulary of statuary, could be reproduced in newer, cheaper materials. The mock-medieval sculptures in the House of Lords' chamber, like Westmacott's Earl of Winchester of 1853, look grandly bronze, but were made to a public-sector budget from zinc, electro-plated in copper by Messrs Elkington. Statuary marble was reproduced at side-table and chimney-piece size for Pooters in Parian ware, a sort of bisque porcelain made by Minton.
The scale, the virtuosity, the technology of Victorian sculpture is prodigious. The historical back-story, in the Yale book that accompanies the show, is riveting. "Official" sculpture became the defining expression of monarchy and empire, from Bootle to Benares. It's giant 3D propaganda in a line of succession stretching from Imperial Rome to Saddam Hussein and that recent president of Turkmenistan with his plethora of golden statues.
The curators, a transatlantic group from Warwick, York, Yale and Tate Britain, have been hugely ambitious in pulling all this together, recognising the popular and the public art, the context as well as the A-list artists. So why does this range of Victorian sculpture, assembled in six rooms with big clever themes, feel strangely uncomfortable for someone like me, who bought into Victorian painting, high and low, so early and so viscerally?
Let's start with the first themed room of the exhibition; it's full of representations of Queen Victoria, from the young queen by Chantrey in 1840, a bust so deliciously simple, so off-the-shoulder young, that you can hardly see the garter star beneath the folds of her dress. She's sweetly dégagée, with her hair pushed back from her face. And then the representations through her reign, with the cross old queen empress emerging as the basis for hundreds (more like a thousand perhaps; I'd love to know the numbers) of public monuments erected across the empire, in places she never visited. Sculptures in public squares, on giant plinths, putting her up above all sorts of unlikely views. Empire, as the curators acknowledge, is a central theme of Victorian sculpture. So too are British history and the commemoration of great men.
So much of Victorian sculpture is devoted to these grand, clunky themes that you find yourself longing for work that reflects the extraordinary range of Victorian painting. Everything from late Turner to Richard Dadd (the mentally ill fairy painter), to the Pre-Raphaelites, to every kind of late-19th-century precursor of the modern world. Reflections of anything European, like swirly-whirly art nouveau from Brussels or Paris. Something like Whistler and his moody new take on light over the Thames, or practically anything from the excitements of the 1890s. And here's the problem for me; Victorian sculpture, with all its scale and virtuosity, its new technology, its astonishing outreach, doesn't seem to reflect what was going on in painting here, let alone there in Europe. It looks like the establishment at prayer.
There is of course, the New Sculpture, the 1894 coinage of the critic Edmund Gosse. The New Sculpture is more exciting work from Frederic Leighton (1830-1896), Lord Leighton of Leighton House, such as his Flaming June (the test-case Victorian picture that went from an 1895 stunner to unfashionable saleroom disaster in the 1950s, to a triumphant symbol of Victorian values in the 1980s' art market). Leighton and his vivid classical "homosexy" bronzes were central to the New Sculpture, and first exhibited by the Fine Art Society in 1902. Leighton, along with Alfred Gilbert, the sculptor of Eros, and a group including Thornycroft, Onslow Ford and Frampton, are the subject of a new Fine Art Society exhibition now. Leighton's Athlete Wrestling with a Python (1877, what the Tate Britain curator Greg Sullivan's wife calls "snake-hunk") is central to this idea of the New Sculpture. And Tate Britain and the Fine Art Society both have spectacular versions of Eros in their shows. Leighton and Gilbert and their contemporaries were influenced by France – and particularly Rodin. They were in turn the inspiration for a generation of new sculptors to study in the Royal Academy schools. And yet, fascinatingly, they're the same people Greg Sullivan of the Tate sees as the seamless inheritors of the great traditions of Victorian sculpture.
One room in the Tate Britain show is dedicated to sculpture shown in the Great Exhibition of 1851 and its followers across the world. This sculpture originally featured as an attraction in that great precursor to department stores and exhibition centres such as Earls Court or the NEC, and it was presented as both piously improving and desirable home decoration.
The centrepiece in this room – and arguably the star of the whole show; it's also on the cover of the delicious book that accompanies it – is an "exhibition piece", a huge Minton pottery elephant with a glorious gilt and polychrome howdah. It was made for the 1889 Paris Exposition Universelle and exhibited by Thomas Goode, the smart Mayfair china and glass shop, in whose windows it has stood ever since.
Like Damien Hirst's butterfly-wing assemblages for his big Sotheby's sale of 2008, it's a ravishing, opulent example of oligarch-ish fancy goods. But is it sculpture? Twenty years ago I'm willing to bet the book cover and posters for a show like this would've featured one of the heroic classical bronzes, something like Snake Hunk.
Sculpture Victorious picks up on all those fascinating themes of Victorian sculpture as propaganda, as new technology and as consumer commerce. It deconstructs its intentions and its dirty secrets and, of course, in 2015 it would be wrong to ignore them. They're the story… because the art isn't.
The New Sculpture show at the Fine Art Society in Bond Street is themed around their original show of 1902. These two shows, the one massive and intended as definitive, the other far smaller, tightly focused are hugely complementary, so go two stops on the Tube from Pimlico to Green Park and see them both.
Sculpture Victorious, Tate Britain, London SW1 (020 7887 8888) 25 February to 25 May; Frederic Leighton, Alfred Gilbert & the New Sculpture, Fine Art Society, London W1 (020 7629 5116) 25 February to 19 March
Join our new commenting forum
Join thought-provoking conversations, follow other Independent readers and see their replies