Artworks by Syrian refugee children
The paintings and drawings have been created by refugee children living in a camp in Lebanon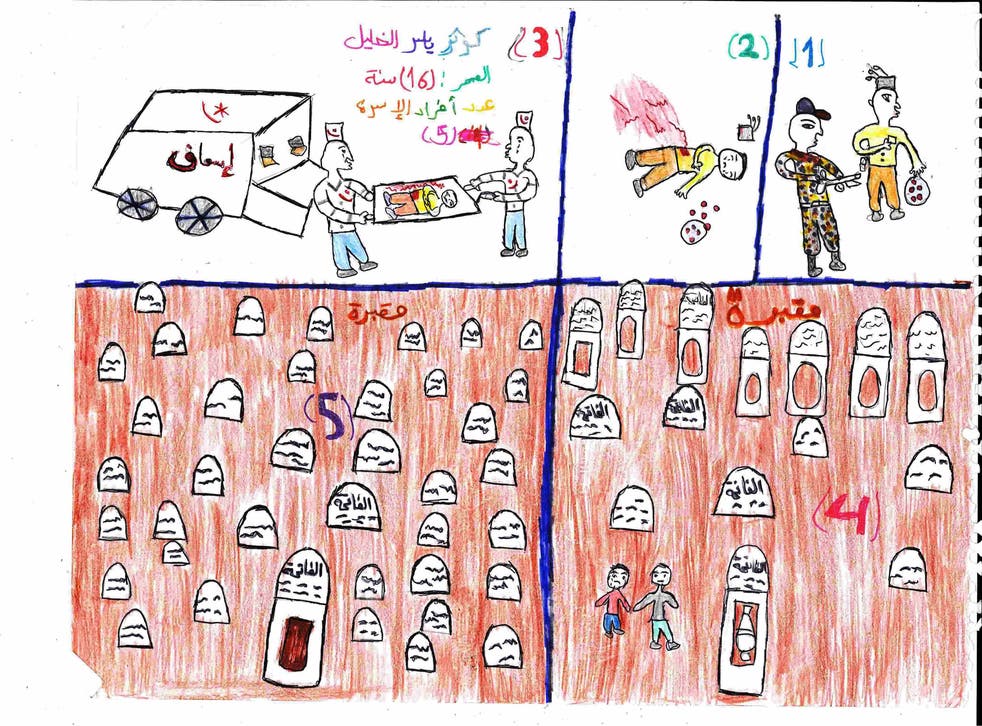 A new exhibition of 25 artworks by Syrian children living in a refugee camp in Lebanon will go on show at Hannahs at Seale-Hayne, Devon. Many of the works reveal the trauma that the young people aged 12 to 18 have experienced since being displaced, while others are more optimistic.
Alongside each picture will be a photo of the tent the artist is living in and a statement of that child's dream. The exhibition, From Syria with Love, has been organised by Baraa Ehsaan Kouja, a Syrian student at Exeter University.
"We wanted to show that these children are not just numbers: they have dreams, hopes and talent, " he says. "I wanted this project to highlight the lost generation of Syrian children, the majority of whom don't have proper healthcare or sanitation. These camps are really awful - their living conditions are not acceptable. Lebanon is the size of Devon, and there are 1.3 million refugees in it. One in five in Lebanon are Syrian refugeees. The Lebanese government are making things difficult for refugees because they don't want them to stay. Some people have lost everything and have no other option but to stay in the camps."
The paintings and drawings include "I Swear To God I Hate My Exile and I Hate You Lebanon" by Douha Al-Khalil, 14, which shows two little girls crying. Another painting by her depicts the incident when a Hungarian journalist tripped over a man carrying a child as they were fleeing police at the Hungarian border along with many other refugees. Her dream is to buy a bike.
A drawing by a young bride Tasnin Al-Khalil, 15, shows the sequence of the war: children are seen playing, then war starts and people die. Her dream is to go back home to Syria.
Another by Abdul-Rahman Abuzaid, 9, who likes swimming, shows aircraft attacking his hometown with the words "Save The Children" in the sky above.
From Syria with Love, Hannahs at Seale-Hayne, Devon, 16 to 19 January (discoverhannahs.org/seale-hayne)
Join our new commenting forum
Join thought-provoking conversations, follow other Independent readers and see their replies