Beautiful pictures of 'indigenous peoples unchanged for centuries' go on display
Origins show includes images by controversial photographer Jimmy Nelson who has been criticised for 'damaging tribal culture'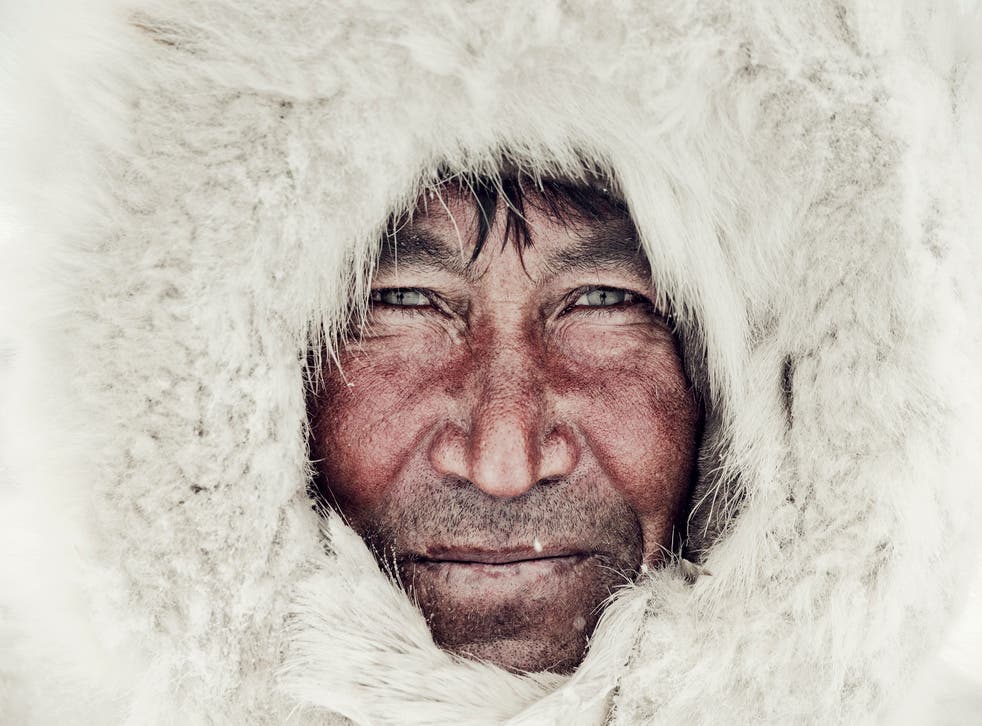 Heist gallery founder, Mashael Al Rushaid, says her new exhibition 'Origins' draws on the narratives of 'indigenous peoples on the corners of the planet, whose lives have remained unchanged for centuries'.
It's bound to raise a few eyebrows, especially when one of its principal contributors, photographer Jimmy Nelson, has previously been accused of presenting a "damaging" picture of tribal peoples.
But, if you can leave aside the politics of portrayal, the collection of photographs - many of them portraits - from a range of international photographers, is stunning.
A single Rankin eyescape at the gallery's entrance focuses the viewer on the eyes in other works.
Often belonging to bodies that are decorated in paint, lavish jewellery, headgear, they connect us: the large brown irises in Mario Mariono's gypsy girl Suman; those staring from behind a mask of jewellery in Xavier Guardans' Rembes; from a mass of white fur, or under a hat of flowers, in Nelson's Nenet and Dropka.
Even many of Claire Rosen's tropical birds, photographed against traditional wallpapers, peer. And where faces are concealed by traditional attire, like JC Moschetti's Fate, one notices.
Origins exhibition

Show all 7
In Western cultures, they say eyes are the window to the soul, so while the exhibition celebrates 'the purity of untouched culture' asking 'who got it right, them or us?' these recognisable gazes remind us what humans have in common.
Indeed, this regard camera puts the viewer under scrutiny, swapping the status of observer and observed.
In an exhibition of striking images, Gregory Colbert's film, Ashes and Snow, about 'nature's living masterpieces' -–elephants and a woman dancing together, desert tribes cuddling cheetahs like domestic cats, free-divers cavorting with whales, set to music - is mesmerising. Finally, we are no longer watching, but embraced, in a small room, in a body of images and sound.
Until 30 April, By appointment, info@heist-online.com, 43 Linden Gardens, London, W2 4HP
Join our new commenting forum
Join thought-provoking conversations, follow other Independent readers and see their replies