Celebrity curators: Good for publicity, but what does it say about art?
Even the most august institutions use guest 'curators' these days. Oliver Bennett reports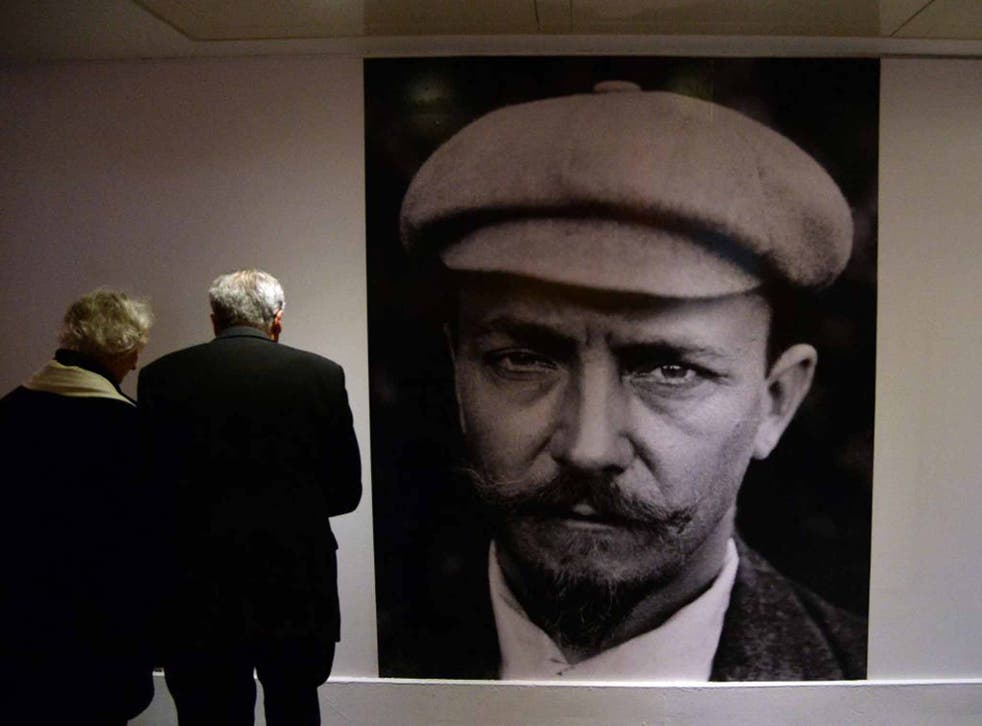 A few decades ago, the word "curator" summoned up… well, not much in truth. Perhaps, if anything, a kind of lonely, almost janitorial figure in a museum's basement, making sure the Sumerian cuneiforms were dusted and that the numismatic department remained un-plundered.
Well, that's all changed. The curator is now a figure of ineffable gloss and international glitz, speading cultural glamour across the globe – and increasingly likely to be well-known in his or her own right. The latest super-curator is writer Julian Barnes, who is to co-curate an exhibition of Swiss painter Félix Vallotton at the Royal Academy, to be staged in 2019.
It's unlikely that Barnes will be handling the insurance and shipping, or helping hammer in the stud walls. But that's the not the point. He's part of a newish phenomenon: that of the "guest curator", giving publicity to an exhibition. Barnes deserves it – he is a paragon of erudition and connoisseurship, with a long interest in Symbolist art – but the pressures on museums and galleries to market to ever-wider audiences are growing a breed of celebrity-curator, which is leading to some odd partnerships.
It's mostly a US trait. Here, Madonna uses celebrities as guest curators for her Art for Freedom initiative: Katy Perry and glass-box illusionist David Blaine have both worked their taste-making magic. Pharrell Williams is a busy "guest curator", including a recent show at Design Exchange, a Canadian national design museum, called "This Is Not A Toy", featuring Japanese artist Takashi Murakami. In early summer, the rapper Drake curated a show of African-American art at Sotheby's in New York.
Sometimes it's a thrilling big-beast collaboration, with a splice of sexy names. Los Angeles' Museum of Contemporary Art in 2010 showed actor Dennis Hopper's art, guest-curated by artist-turned-director Julian Schnabel, and also invited actor James Franco to curate a show about James Dean. Indeed, the perennial All Tomorrow's Parties music bashes are also star-curated.
Kanye West has declared himself "an inventor or maybe curator" and recently made a "curatorial" essay for magazine CR Fashion Book, featuring a choice of artworks. Then there's fashion. Lily Aldridge was guest curator for the online shopping site Gilt.com, her collection artily named "Fall Refresh", while the very word "curating" has come to denote any kind of choice – if you're big enough, you curate your socks in the morning.
With exhibitions, one can see the point. It's all good on paper – the curator gets the cachet, the museum gets the punters. As David Balzer, author of Curationism: How Curating Took Over the Art World and Everything Else (Pluto Press, £8) says, it's great for attracting publicity. "You can see why it's done. It attracts new audiences, adds brand power. It's the imputation of value, almost like a 'blessing'."
So, it draws people such as Drake's fans into Sotheby's, for example, and Drake gets to demonstrate that he's a gentleman of taste of substance. Win-win! But could there be hidden problems with guest curation in museums? Yes, says Balzer, who recognises a "dark side" and says of the back-room scholars, elbowed out by the stars, "They're definitely annoyed. Imagine, it's a bit of a slap in the face." And it changes the way exhibitions are held: not as time-markers of substance but as promotional theatre, where "the value of the show is performed".
Artist Daniel Buren has spoken of "the exhibition of the exhibition as a work of art", and there's also a network of lustrous "helicopter" curators, who buzz between biennials and art fairs, such as Hans-Ulrich Obrist and Neville Wakefield.
The art dealer and curator Kenny Schachter is more outspoken yet, and sees the guest curator lark as a bit of an end-game. "It's a reflection of how things have changed in art exhibitions over the past 25 years," he says. "It's moved from erudition, professionalism and connoisseurship – the slow burn of accumulated knowledge – to lifestyle and publicity." Scholarly anonymity and peer-recognition has cleaved to visitor numbers and the art of "name recognition" – and the new breed of museum personnel often encourages this promotional inferno: take New York Museum of Modern Art (MoMA) curator Klaus Biesenbach, whose show about the singer Björk earlier this year was berated as a big celebrity schmooze. It's not the end of scholarship and connoisseurship yet, but guest curation brings it a step closer.
Join our new commenting forum
Join thought-provoking conversations, follow other Independent readers and see their replies