Fiona Tan, photographer: 'There is a romanticised version of the messy studio'
Karen Wright meets the photographer, video maker and feature film-maker in her studio in Amsterdam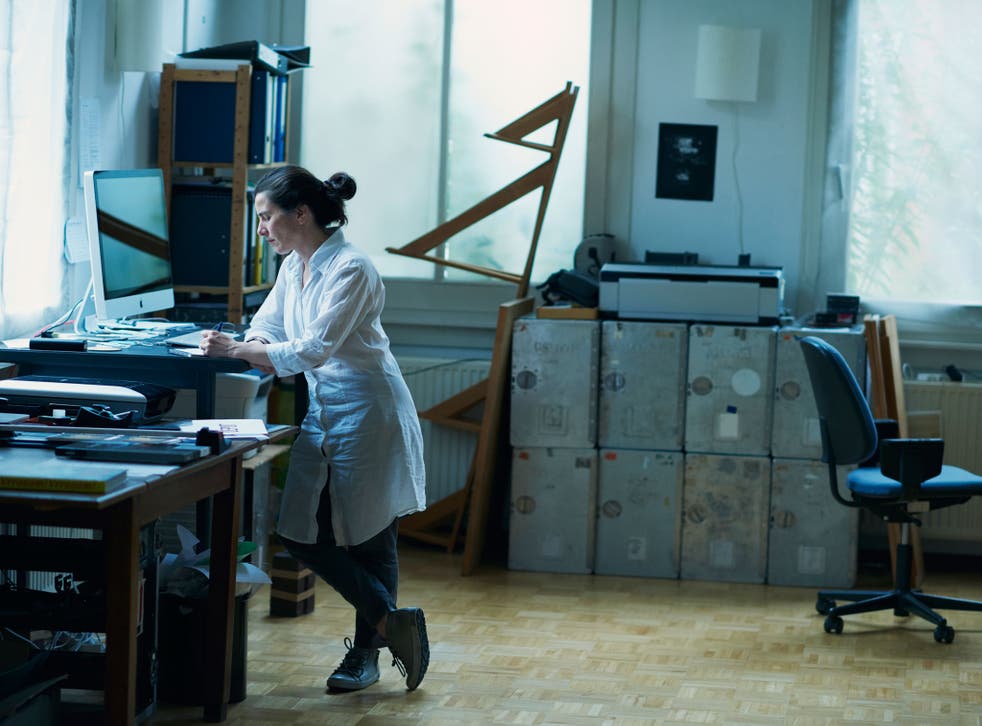 I am in east Amsterdam visiting the photographer, video maker and feature film-maker Fiona Tan. It's another voyage of discovery as her studio is hidden behind a building in a quiet courtyard. With its diffused light and silence it feels like an oasis.
Tan has been here for around 13 years, since the birth of her second son. Sitting with her at her desk she admits she is choosy about who gets to enter this sanctuary.
"Work has its stages, [including] its embryonic stage. You have to protect it. There is a romanticised version of the studio that it looks messy. Mine looks like an oversized office. There are friends who might leave a coffee ring behind".
With this warning and an anxious glance at my coffee mug, she jumps up to show me her "secret" drawer, filled to the brim with images and pamphlets seemingly about to burst forth. "You do not clean out special drawers like that."
Tan was born in Pekanbaru, in Indonesia, in 1966; her Chinese father won a scholarship to study in Australia and they moved there with her Australian mother. She grew up there and had what seems obviously a happy childhood. "Anyone who has swum in the sea knows how magical it can be, the best television show ever".
Much of her earlier work dealt with her heritage and post-colonialism, but she feels that is "old news" now. She is excited about her two new projects – the completion of History's Future, her first feature film, and Depot, a video work completed last night. The video will be projected on the side of a reconstruction of a super-sized truck containing a carcass of a whale captured off Trondheim in the 1950s, preserved in formaldehyde and toured around Europe.
Tan wrote the script for the video, found an actor to perform the voiceover and worked on the soundtrack. The result is a moving, 20-minute, multilayered video about change and the disappearance of many of the species of fish she was familiar with growing up in Australia.
The film acquires an added poignancy given that many of the species pictured in bottles shot in the depot of a natural history museum in Holland are nearly or totally extinct. Future generations may need to rely on these dusty jars and hanging skeletons to reconnect with animals that were recently swimming freely in our waters.
I ask Tan if the work is political. "Art should always be political and never political. It should always have worth and necessity, but if it is too on-the-nose that is not good either."
Fiona Tan, Depot: Baltic Centre for Contemporary Art, Gateshead, 10 July until 1 November 2015
Join our new commenting forum
Join thought-provoking conversations, follow other Independent readers and see their replies