International Women's Day 2014: 'Spirit of Womanhood' exhibition sees women create personal artworks, sparks interfaith dialogue
Exhibition aims to promote understanding between women from different backgrounds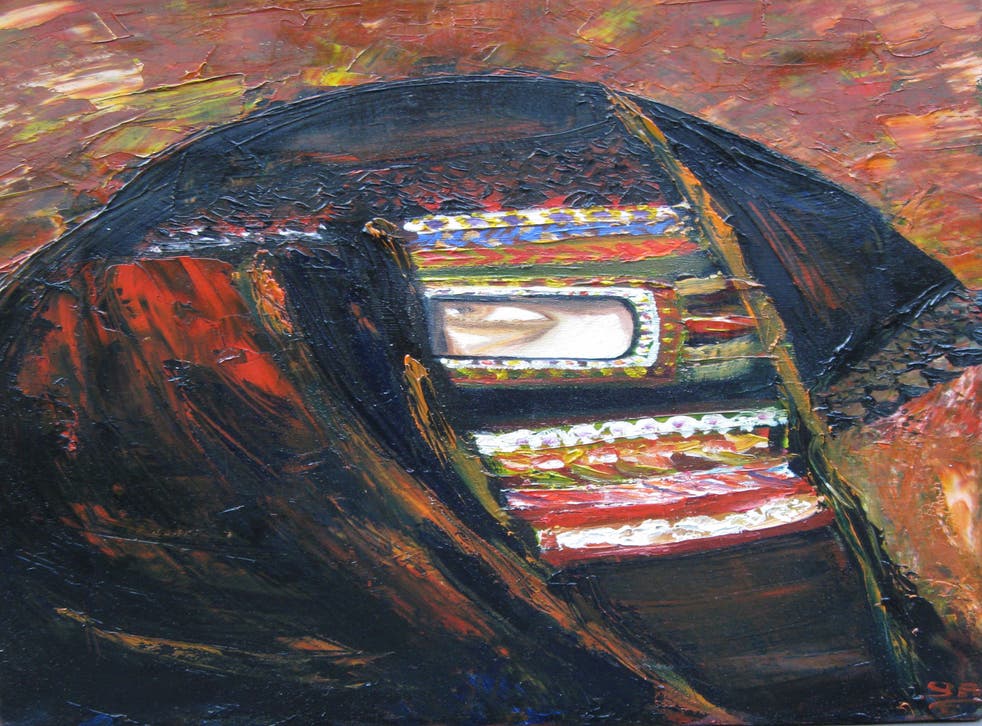 A one-off exhibition entitled Spirit of Womanhood is to be launched by the Women's Interfaith Network in celebration of International Women's Day.
Hundreds of female artists from around the world were invited to submit their personal takes on the show's title in an effort to spark a global, interfaith dialogue.
Leading figures from the art world have selected the winning pieces to be displayed at London's Oxo Tower Wharf from 20 March, with English artist Tracey Emin and leading QC Cherie Blair backing the event.
Spirit of Womanhood presents artists' personal takes on their womanhood, including a wide range of paintings, drawings, sculptures, photography and ceramics.
Sebnem Ugural's "Pinhole" offers a striking insight into 'the individual and universal soul of womanhood', while Aileen Kelly's "School Number One" pays tribute to women's resilience in the midst of mayhem.
In pictures: Spirit of Womanhood finalists

Show all 11
Siddiqa Juma's Islamic-centred paintings are colourful and intricate, presenting her devotion to life as a Muslim and her yearning to complete the Hajj pilgrimage.
A Muslim woman is portrayed in Sally Faure's intriguing "Une Fenêtre". "Regarding my ethnicity paintings, my women (as I like to call them) are free," she says. "They simply embrace their ancestors' customs, what their oral society has been able to preserve despite all kinds of invasion even from their own country.
"In another point of view, what one should think about 11-year-old brides, presented at a summer fair like 'livestock sales'..."
Speaking of her own multicultural background, Emin, whose most famous works include "My Bed" and "Everyone I Have Ever Slept With 1963-1995", said: "My great great grandfather was a slave in the Ottoman Empire. My father was a Turkish Cypriot. He was a Muslim who grew up in a Greek village and spoke Turkish with a Greek accent.
"My mother is British. She grew up in London's East End. She comes from a family of long-time gypsies.
"Me, I am an international artist. I exhibit all over the world. I am very happy to take part in this exhibition."
Founded in 2004 by Lady Gilda Levy and Pinky Liliani, the Women's Interfaith Network fights to promote understanding and tackle prejudice between women of different faiths across the UK.
Spirit of Womanhood, which marks the organisation's 10th anniversary, is intended to embody its strong spirit and values.
The exhibition runs from 20-30 March at gallery@oxo with above images courtesy of the Women's Interfaith Network