Keith Arnatt used humour to explore the notion of the invisibility of the artist
Sprueth Magers in London is hosting a new exhibition of the artist's work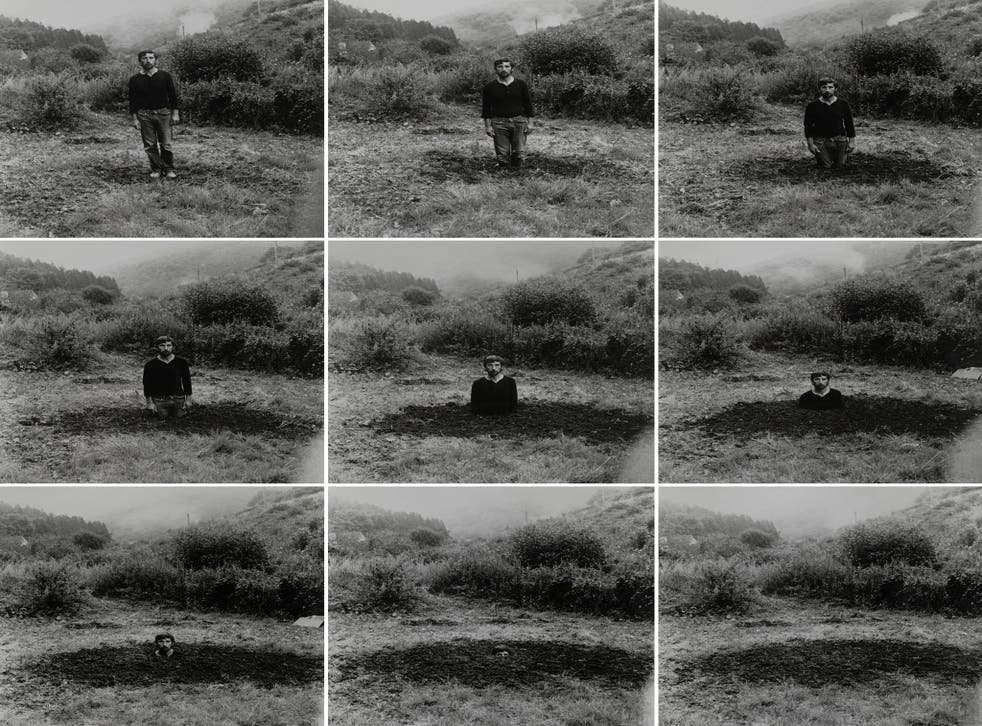 Although he didn't consider himself a photographer, Keith Arnatt used the medium to document his conceptual art.
Born in 1930 in Oxford, he was first lauded by the art world in the 1960s, when he used humour to explore the notion of the invisibility of the artist.
Included in a new exhibition about Arnatt, who lived and worked in Wales up until his death in 2008, is his 1969 self-portrait series "Self-Burial".
"He thought there was a governing idea of art as driven by a central figure – the artist – and he was interested in what happened if you made that person disappear," says Matthew Arnatt, the artist's son. "Early works such as 'Self-Burial' show that there is an obvious difficulty in doing that."
Arts + Ents News in Pictures

Show all 50
The piece was broadcast on WDR 3, the German television station, in October 1969. One by one, the images were inserted into the channel's schedule twice a day, intriguing viewers.
"I think people identify with its directness and immediacy," says Arnatt. "They're not offered a performance; they're shown a planned action with a seemingly suicidal intention, but which results in its direct opposite.
"I think he was a genuine radical and there is something romantic about the survival of radicality. It's still possible to see that in the work."
The exhibition Keith Arnatt: Absence of the Artist is at Sprueth Magers, London W1 (spruethmagers.com) from Tuesday to 26 September
© Keith Arnatt Estate. All Rights Reserved, DACS 2015. Courtesy Sprüth Magers
Join our new commenting forum
Join thought-provoking conversations, follow other Independent readers and see their replies