Must see: Constable, Gainsborough, Turner and the Making of Landscape, Royal Academy of Arts, London W1
How Britain's landscape giants braved the elements
Must see: Constable, Gainsborough, Turner and the Making of Landscape, Royal Academy of Arts, London W1

Show all 2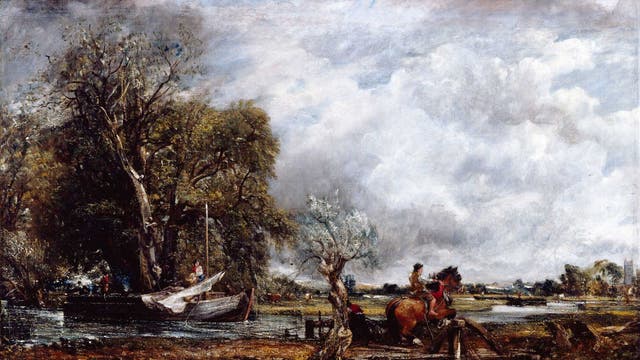 What was it that made landscape painting such a British speciality? The virtue of Constable, Gainsborough, Turner and the Making of Landscape is that it shows how these giants emerged from a tradition that looked to Italy and France for its grander ideals and the topographical painters of place for its inspiration.
Thomas Gainsborough was never able to project it as an art form in its own right, but Turner's Dolbadarn Castle is a painting of fearsome melancholy in which the artist creates the mood through mass, cloud and light. Constable embarked on monumental canvases of Suffolk and carefully observed views of sky and city.
For anyone doubting how much more than a chocolate box scene painter he was, the show features, magnificently, one of his six-foot canvases. Just to get up close and observe the brushwork of The Leaping Horse is worth the visit.
(020 7300 8000; royalacademy.org.uk) to 17 Feb
Join our new commenting forum
Join thought-provoking conversations, follow other Independent readers and see their replies