Photographer Dillon Marsh captures man-made palm trees that disguise mobile-phone towers
The striking structures in Cape Town hide ugly, grey installations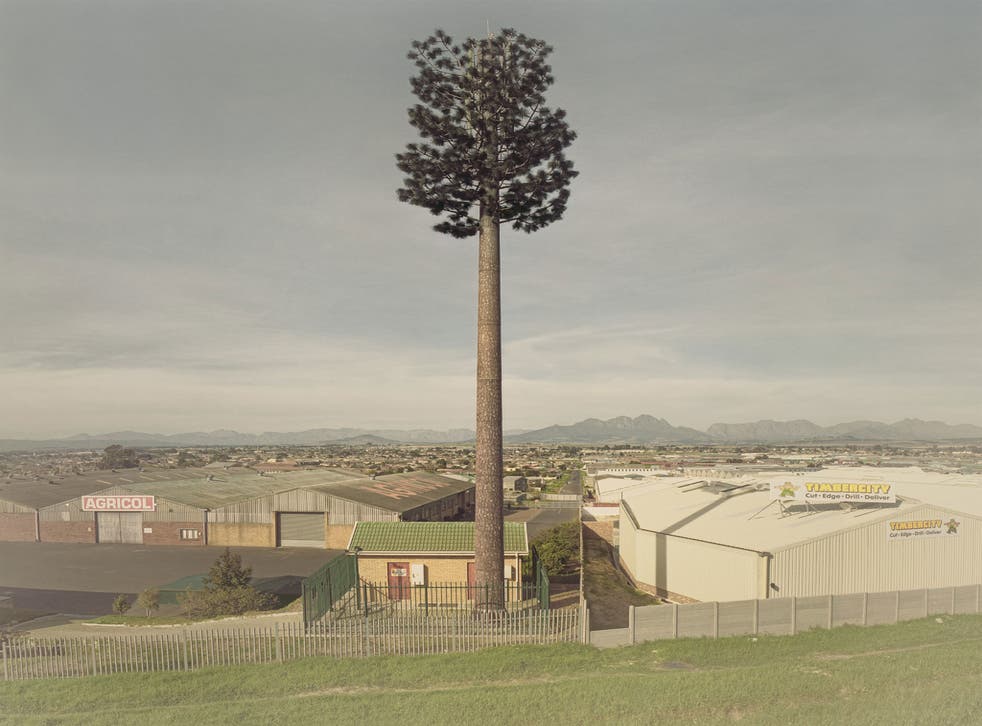 Almost a third of Britain's 36,000 mobile masts are currently struggling to pick up signals, stymied by the trees that operators were required to plant next to them to conceal the unsightly equipment. The trees were planted in the 1990s, and as their trunks have grown and branches filled out, they now cause havoc on our phone lines.
Cape Town, however, had a different idea as how best to disguise the ugly, grey installations. In 1996, a rather unusual palm tree appeared in one of the city's suburbs. This curiosity turned out to be one of the world's first disguised mobile-phone towers, an entirely man-made construction.
Portfolio: Dillon Marsh

Show all 6
South African photographer Dillon Marsh, now 33, captured these masts in 2009 for his series "Invasive Species." "I first saw one of these disguised cell-phone towers when I was a kid. It was installed on a hill near my home and it stuck out like a sore thumb," he says. "I became incredibly curious about this trend when I started seeing more of them popping up around Cape Town, and that's when I started tracking them down and photographing them."
These fake trees can now be found all over the world. Perhaps it is only a matter of time before they appear on our shores as a way of alleviating the current signal problems. While they can be derided for being tacky, Marsh believes they have their own, curious appeal. "My first impression of these towers was that they looked unconvincing and clumsy, but they also have a lot of character, so in a kitsch way, they are quite appealing to me."
For more: dillonmarsh.com
Join our new commenting forum
Join thought-provoking conversations, follow other Independent readers and see their replies