Photographer Hajdu Tamas captures the quirkier side of life in Romania
From a cow hiding in some bushes, to a sign suggesting the unsuitability of dogs using a slide, Tamas's work bristles with humour and absurdity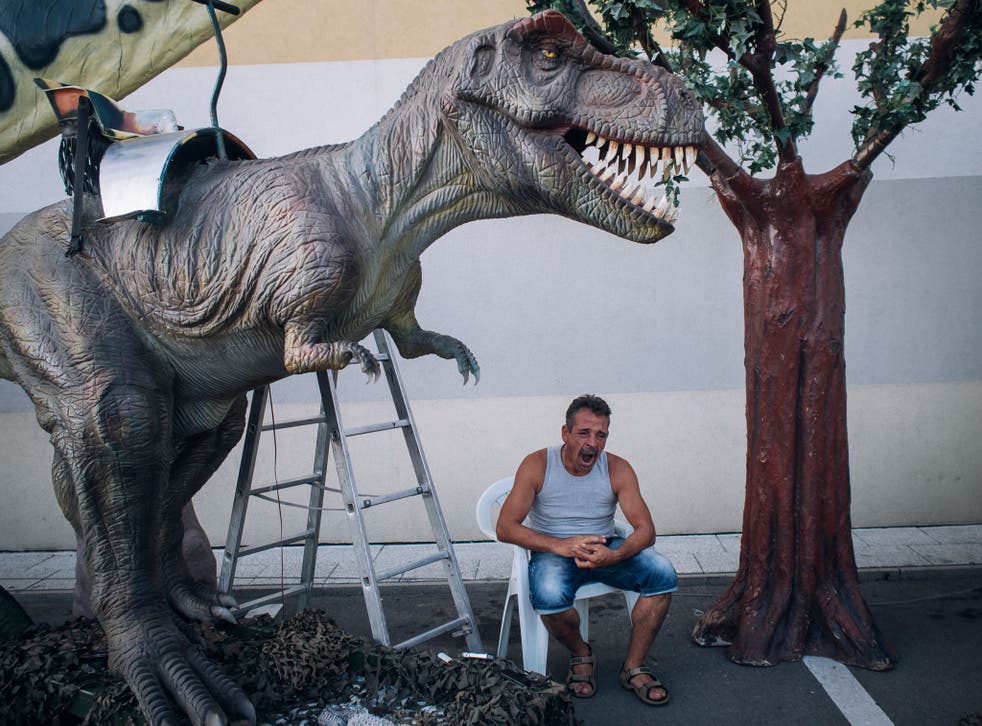 Hajdu Tamas's photographs offer hints about his full-time career; he has been a veterinarian for almost 15 years, and, though not in every picture, his work carries a certain preoccupation with the animal world.
Born in the small Transylvanian town of Simleu Silvaniei, Tamas was inspired to pick up a camera by his father, an art aficionado and amateur photographer. Most of the 39-year-old's images are taken in Baia Mare, in north-west Romania, where he resides.
"It is a former mining town that lost its identity when the mines and related industry were closed, and it's currently undergoing a transformative process of its own," he says.
Portfolio: Hajdu Tamas

Show all 6
Tamas tries to capture every-day incongruities that people caught up in their daily routines might miss out on. Whether it is a cow poking its head from some bushes, or a sign suggesting the unsuitability of dogs using a slide, his work bristles with humour and absurdity. And, as he points out, Romania's inherent contradictions make it a remarkable place to capture. "There's the old versus the new; functional versus junk; aesthetic versus unaesthetic."
He admits that his day job informs his photography and they often overlap. He has even completed a series based on his profession called "Laboratories". For now, though, he is happy to continue with both fields of work and would never want to let go of one or the other.
"I hope my photographs offer people a few moments of stillness, combined with reflection and realisation," he suggests. "That would mean the photo has fulfilled its purpose."
For more: hajdutamas.blogspot.com
Join our new commenting forum
Join thought-provoking conversations, follow other Independent readers and see their replies