Photographer Karen Knorr's India Song features animals from Indian folklore in exotic settings
Knorr wanted to produce work about India that wasn't cliché poverty shots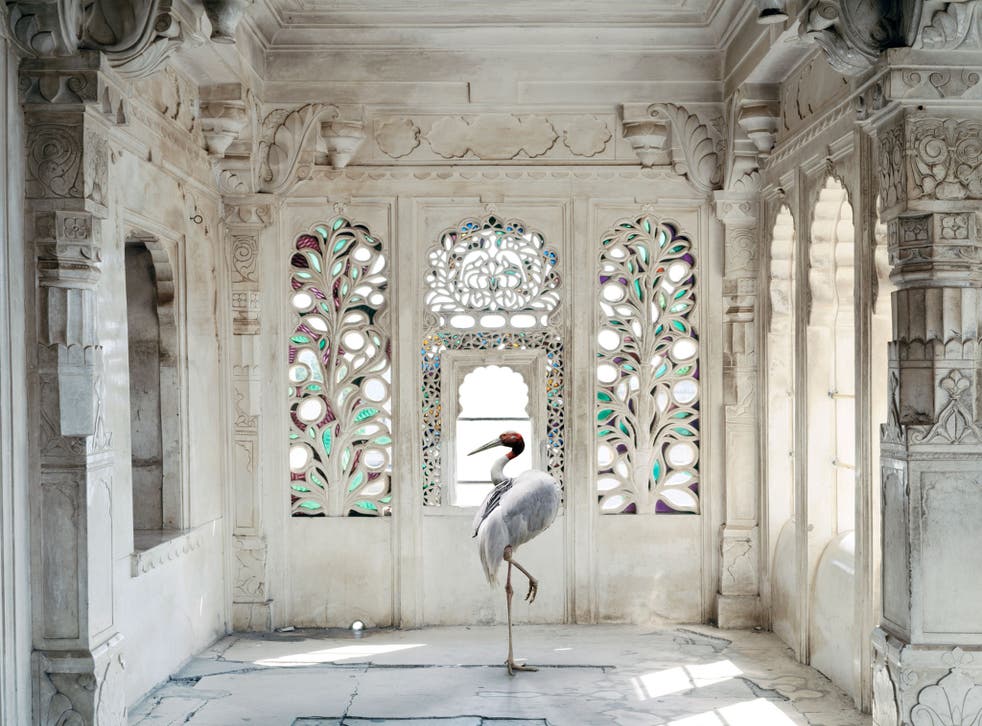 Karen Knorr visited India 15 times between 2008 and 2014. On her first trip, she and a friend travelled 2,000 miles across Rajasthan, visiting heritage sites, temples and palaces – and made a surprising discovery.
"Except for the 19th-century photography that you could find, no one was really capturing these places outside of tourist brochures," says the 61-year-old. "I was also looking to do work about India which wasn't cliché poverty shots. I didn't know about India's opulent side until I arrived; as I found out more, I realised that it is a place of extremes."
The German-born, London-based photographer had the idea of adding animals from Indian folklore – such as green parrots, langur monkeys, tigers and blackbuck antelope – into the exotic settings she found, to blur the boundaries between reality and illusion. The series of photographs she produced make up a new book, India Song.
"I used animals almost in an allegorical way to reflect various ideas about India," she says.
In the image above, a room in the Udaipur City Palace is enhanced by Knorr superimposing a shot she took in a zoo of a sarus crane, a creature that features frequently in Indian miniatures.
"The sarus crane is threatened now and is very rare because of all the development taking place in India. You used to be able to find loads of them across Rajasthan, but not so much any more.
"It's the same with a lot of the animals [that feature in India Song], so there's a poignancy to it: the work started becoming an elegy for the animal life which is disappearing because of the effects of population growth."
'India Song' is published by Skira, priced £34.95 (karenknorr.com)
Join our new commenting forum
Join thought-provoking conversations, follow other Independent readers and see their replies