Photographer Steve Howse captures the machismo of Mexico's charreada
Charreada is the purest form of rodeo and teams compete across nine events, each of which is derived from practical animal husbandry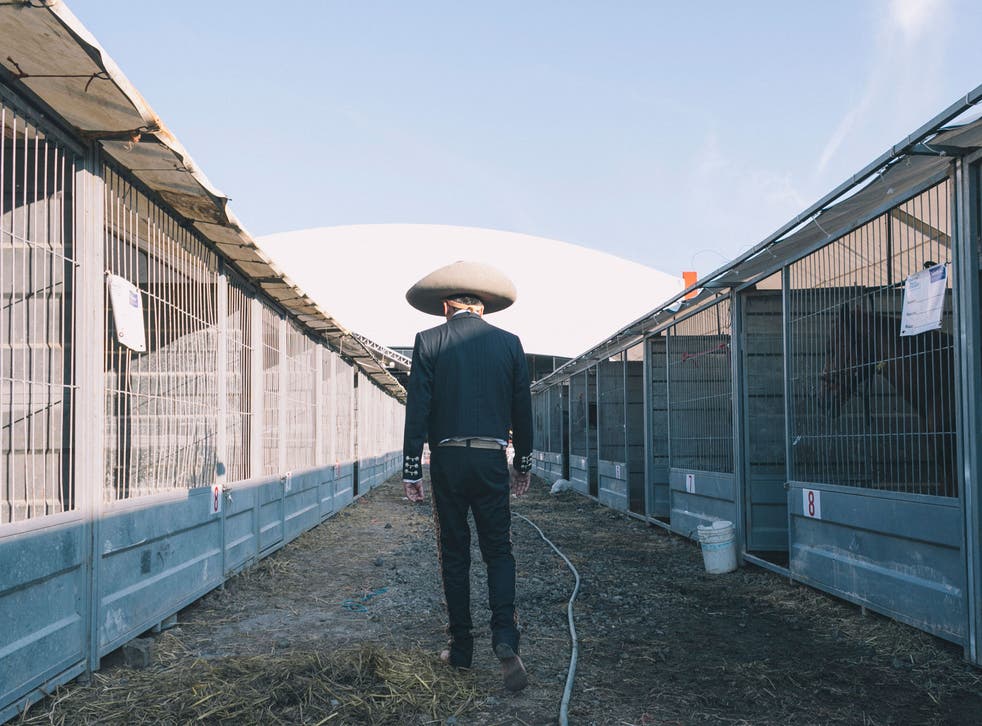 On setting out for Mexico two years ago, Steve Howse hoped to capture the machismo essence of the country. He was not to be disappointed.
"You don't order a glass, you buy a bottle! Some of the guys on horseback were drinking straight from the bottle." Neat tequila: it doesn't come much more macho than that.
Fire water, it emerges, is integral to the vibe of charreada – the purest form of rodeo. Teams compete across nine events, each of which is derived from practical animal husbandry, and are judged on finesse as well as time.
Howse attended the national championships, hosted in 2013 by Tepic, the capital of the Mexican state of Nayarit on the Pacific coast. The event was housed in a stadium constructed specifically for the championships in the space of three months by a team of 800 men working around the clock. The contest would last weeks, and was watched live by up to 12,000 people at a time.
Portfolio: Steve Howse

Show all 4
Each team has a devoted following, and the event itself is a big family day out, lasting from midday to midnight. As children run around ringside, practising their rope skills, fans pay bands – at any time there can be anything from five to 10 in the auditorium, ringside, in the stands, out by the concession stands – to play a song for their team. "There was a point," says Howse, "when the governor of Nayarit joined our group and a band followed us around for the rest of the evening."
The riders perform tasks from roping horses on foot to, says Howse, the most dangerous: "El Paso de Muerte – the Pass of Death – where the riders edge a galloping wild mare to the outside of the ring then one guy jumps over on to its bare back. Yeesh."
Yeesh, maybe. Machismo? Oh, yes.
For more: stevestills.com
Join our new commenting forum
Join thought-provoking conversations, follow other Independent readers and see their replies